Aldelia Ltd

Featured Employer
Amarah, Iraq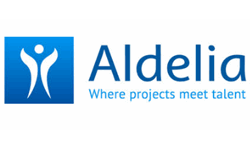 ---
Arabic English Translation Interpretation documents
Purpose:
To deliver accurate and prompt translation/interpretation from Arabic into English and vice versa;
To ensure the high-level control of managerial documents; To perform daily routine secretarial and administrative tasks;
To guarantee and achieve support and coordination needed by FOD Management and/or departments
Job Description:
Performing Translation and interpretation:
Read through original materials which may include technical reports, legal, scientific & administrative documents, memorandums, presentations, surveys and studies, rewriting it in the target language, and ensuring that the meaning of the source text is retained;
Use Translation Memory software such as; Wordfast, memoQ, SDL Trados and to ensure consistency of translation within documents;
Use specialist dictionaries and reference books to find the closest equivalents for terminology and words used;
Research legal, technical and scientific phraseology to find the correct translation;
Liaise with end-users to discuss any unclear points;
Proofread and edit final translated versions received by local translators to ensure that all elements are free of grammatical errors and compliant in style and format, and ensuring accurate and appropriate translation to end-users;
Provide end-users with a grammatically correct, well-expressed final version of the translated text, usually as a word-processed document;
Use the internet and online tools as research tools throughout the translation process;
Consult with experts in specialist areas and collecting reference materials as a source CNOOC Iraq Limited of current terminology used in the industry;
Retain and develop knowledge on specialist areas of translation, and directing & advising local translators to adhere to the terminology used in the industry;
Performing Documents Control:
Document control management for all documentations, including but not limited to, FOD Policies, Letters, Weekly Reports, Document Transfer Records, incoming & outgoing letters.
Maintain files and records; securing information by completing database backups;
Documents receiving, distributing, archiving, recording, tracking, reviewing, coding and editing etc.
To maintain books and records and retain Missan FOD managerial documents under systemic control and orderly for future reference.
Performing Secretariat Functions:
Ensure secretariat tasks delivery in high-quality and on-time i.e. filing reports, presentations and meeting minutes; planning schedules, reporting & following up, and coordination etc.
Provide high-level meeting support, including interpretation and drafting meeting minutes.
Receive, route and distribute correspondences from/to end-user departments.
support, coordination and liaison between FOD Management and/or departments
Miscellaneous
Other tasks directly delegated by FOD Management
Other tasks delegated by Line Manager or Dept. Manager, with proper prioritizing
Job Requirements:
Bachelor degree in English language or translation is normally the minimum academic requirement for entry.
At least (5) years working experience in oil and gas, at least minimum (4) years working experience as senior translator and/or executive secretary
Language Certification preferred
In addition to being a senior professional translator/interpreter, to play a role of an executive secretary, as duties include administrative and secretarial functions.
Acceptable background in oil and gas industry and expertise in oil & gas terminology.
To have cultural competence of both source language and target language
Proven ability to translate complicated technical oil & gas documents from the source language to the target language, and must develop knowledge on specialist areas of to be permanently abreast on the terminology used in the industry.
Experience as a senior translator/interpreter fluent in Arabic & English, as duties include instant interpretation from/into English/Arabic.
Experience in secretariat functions, as duties include administrative and secretarial tasks.
Knowledge of office management systems and procedures. Excellent time management skills and ability to multi-task and prioritizing work to meet deadlines
Capability to manage stress and pressure to deal with the unexpected challenges or issues in a positive way, and to be able to keep a positive attitude in a fast-paced environment
Computer skills
Interpersonal skills.
Time management.
Research skills.
Technical skills.
Freelance interpreters are not preferred candidates.