Oceaneering

Featured Employer
Cairo, Cairo Governorate, Egypt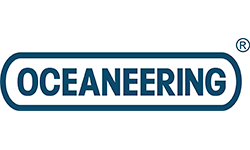 Company: Oceaneering
Skills: QA / QC / Inspection
Experience: 5 + Years
Education: High School/Secondary
Location: Cairo, Cairo Governorate, Egypt
No location/work authorization restrictions found.
---
Company Profile

Oceaneering is a global provider of engineered services and products, primarily to the offshore energy industry. We develop products and services for use throughout the lifecycle of an offshore oilfield, from drilling to decommissioning. We operate the world's premier fleet of work class ROVs. Additionally, we are a leader in offshore oilfield maintenance services, umbilicals, subsea hardware, and tooling. We also use applied technology expertise to serve the defense, entertainment, material handling, aerospace, science, and renewable energy industries.
Oceaneering Inspection Division is a major provider of engineering, inspection and non-destructive testing services, with worldwide capability to the petrochemical, power generation, oil and gas and aerospace industries.


Position Summary

To act as the main focal point for Oceaneering at site and responsible for the co-ordination of all inspection activities.
To ensure that plant and equipment is certified in accordance with Oceaneering and Client codes of practice, strategies and legislation with feedback of results to the client.


Duties & Responsibilities

Functions
Support the Line Manager (LM) and/ or client Inspection/Integrity Engineers in delivery of Oceaneering workscope as defined in the contract with the client.
Functionally report to the client Contract Manager for the provision and co-ordination of all Inspection Services.
Maintain close liaison with site personnel to ensure activities such as equipment scheduling, planning, availability etc. are implemented.
Assist in all strategy reviews and in the development of inspection programmes. Where necessary input to detailed plans, programmes, workscopes and carry out pre-surveys of equipment.
Undertake all agreed inspections within the limitations of the Oceaneering issued Letter of Authority (LoA), ensuring they are implemented and completed as scheduled.
Supervise Oceaneering personnel and third parties at site. Ensure the contractor understands the workscope, associated risks and the work is completed and reported as specified in the workscope. Carry out briefings/Tool Box Talks to all Inspection/ NDT Personnel.
Issue inspection reports (include interim ones as required) within the time period as stated in the procedure. Use approved forms/templates for items inspected ensuring condition, suitability for further service and observations are included plus supporting information such as NDT reports.
Update inspection database (e.g. ACET) and maintenance management systems (e.g. Maximo, SAP) with inspection activities.
Review and where applicable sign acceptance of inspection reports completed by NDT technicians or Third parties.
Assess defects or anomalies found, ensuring use of the Oceaneering or client anomaly process e.g. IQRO procedure
Provide remedial recommendations as required and inspect the subsequent repair work for acceptance.
Attend meetings and reviews as appropriate e.g. Shutdown, IQRO, planning, safety and hazard risk assessment etc.
Maintain assigned Logs or Registers up-to-date and in accordance with Oceaneering/client procedures.
Issue status reports as required e.g. daily/ weekly/ handover, etc.
Provide support as required to audits e.g. verification, client, internal, etc.
NON-ESSENTIAL
The list of job duties is not exclusive or exhaustive and the post holder will be required to undertake tasks that may reasonably be expected within the scope of the post
Assist with any other duties as and when required
Undertake specific projects as instructed by management
Safety
Ensure that the Safety policies and procedures are understood and adhered to so far as is reasonably practicable in order to ensure a safe working environment
Promote a strong HSE culture at all times
Ensure that personnel identify with and achieve, the necessary Health and Safety performance standards associated with the relative risks to personnel and plant in their environment and daily work
Ensure that business and HSE risk implications of integrity issues are clearly identified and assessed for consideration within the Oceaneering Integrity Management Team and communicated to the Client
Other
Carry out work in accordance with the Company Health, Safety, Environmental and Quality Systems.
Perform the assigned tasks with due diligence regarding the Integrated Management Systems on the Company.
Eliminate waste of whatever form, to suggest the use of more environmentally friendly substances and practices and contribute to the continuous improvement of the environment.

Supervisory Responsibilities
IE will be the focal point for Oceaneering NDT Techs at site. Frequent supervision of NDT technicians and 3rd party vendors will be required.
Reporting Relationship
Reports to Project Manager, or Operations Manager in the absence of a full time PM
Daily communication reporting in to with Client Site Engineers and BP Contract Manager (CAM)

Qualifications
Relevant HNC/HND/degree Engineering (E)
UKAS RG2 Category 2 or 3 equivalent (E)
API 510/570 or ASME/CSWIP Plant Inspector (E)

Experience
Essential: Minimum 5 years in the field of plant and equipment inspection (E) TECHNICAL
"Hands on" visual inspection experience of different plant & equipment. This should primarily be "in service" (E)
Experience which covers planning, MMSs, Inspection storage databases/systems (such as ACET), inspection workpacks/scopes and dealing with anomalies. (E)
Knowledge of legislation, codes/standards, materials, plant operations & processes, damage mechanisms, coatings and NDT techniques (both conventional & specialist). (E)
Construction & fabrication inspection experience. Knowledge of RBA and WSEs (or equivalent) (P)
Must be able to demonstrate working knowledge of design, manufacture, metallurgy, welding, codes, standards, risk assessments and legislation associated with the in-service inspection of plant and equipment (P)
Must be familiar with QA/QC systems/procedures and NDT techniques (E)

Knowledge, Skills, Abilities, and Other Characteristics
Analytical - Synthesizes complex or diverse information; Collects and researches data; Uses intuition and experience to complement data; Designs work flows and procedures.
Problem Solving - Identifies and resolves problems in a timely manner; Gathers and analyzes information skillfully; Develops alternative solutions; Works well in group problem solving situations; Uses reason even when dealing with emotional topics.
Written Communication - Writes clearly and informatively; Edits work for spelling and grammar; Varies writing style to meet needs; Presents numerical data effectively; Able to read and interpret written information.
Organizational Support - Follows policies and procedures; Completes administrative tasks correctly and on time; supports organization's goals and values; Benefits organization through outside activities; Supports affirmative action and respects diversity.
Planning/Organizing - Prioritizes and plans work activities; Uses time efficiently; Plans for additional resources; Sets goals and objectives; Organizes or schedules other people and their tasks; Develops realistic action plans.
Quality - Demonstrates accuracy and thoroughness; Looks for ways to improve and promote quality; Applies feedback to improve performance; Monitors own work to ensure quality.
Ethics - Treats people with respect; Keeps commitments; inspires the trust of others; Works with integrity and ethically; Upholds organizational values.
Working Conditions
This position is considered ONSHORE which is characterized as follows.
Outdoors majority of the time on work site, day or night. Some indoor office for reporting.
Requires working on or near moving equipment and vibrating equipment.
Frequently the humidity is above 90%, noise is over 85 decibels and the light is intense/glare.
Potential exposure to open fire/flames/sparks on adjacent work
Exposure to airborne dust, fumes, and gases at work site
Work surface is stable, height is elevated. Use of ladders and scaffold for some access.
Confined space required but infrequent
Physical Activity/Requirements
The physical demands described here are representative of those that must be met by an employee to successfully perform the essential functions of this job. Reasonable accommodations may be made to enable individuals with disabilities to perform the essential functions.
This position is considered MEDIUM work.

Closing Statement

We offer a competitive salary, a comprehensive benefits package and the opportunity to advance in an international company. To apply, click 'Apply Now'.
Oceaneering pushes the frontiers of deep water, space and motion entertainment environments to execute with new, leading-edge connections to solve tomorrow's challenges, today.
As the trusted subsea connection specialist, our experience combined with the depth and breadth of our portfolio of technologies allows us to engineer solutions for the most complex subsea challenges. From routine to extreme, our integrated products, services, and innovative solutions safely de-risk operational systems, increase reliability, and enable a lower total cost of ownership.
We are connecting what's needed with what's next as the world's largest ROV operator and the leading ROV provider to the oil and gas industry with over 300 systems operating worldwide. With our safety-focused and innovative approach, we responsively and decisively react to subsea challenges while providing solutions swiftly and efficiently.
Oceaneering is ranked in the Oilfield Services Top 10 in Rigzone's 2019 Ideal Employer Rankings - find out more here.