Nabors

Featured Employer
Houston, Texas, United States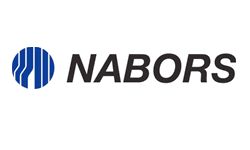 ---
Company Overview
Nabors Industries owns and operates one of the world's largest land-based drilling rig fleet and is a provider of offshore drilling rigs in the United States and multiple international markets. Nabors also provides directional drilling services, performance tools, and innovative technologies for its own rig fleet and those of third parties. Leveraging our advanced drilling automation capabilities, Nabors' highly skilled workforce continues to set new standards for operational excellence and transform our industry.

JOB SUMMARY
Position for a Test Engineer to execute exploratory and automated tests to ensure quality of control system. Test Engineer responsibilities include reviewing the system specification, creating detailed test case documents, implementing changes to the automation test scripts, testing and identifying bugs. Responsibilities will include tracking quality control metrics (e.g. defect counts, etc.). The Test Engineer role plays an important part in our company's product development process.
DUTIES AND RESPONSIBILITIES
• Perform Integration testing of controls code software release in a simulator/office environment.
• Create detailed, comprehensive and well-structured test plans and test cases.
• Review requirements, specifications and technical design documents to provide timely and meaningful feedback and incorporate the details into test cases.
• Review Logix5000 based software to extract test cases.
• Develop and execute automation test scripts.
• Identify bugs and subsequently record, document and track bugs.
• Perform thorough regression testing when bugs are resolved
• Liaise with internal teams (e.g. developers) to resolve bugs.
• Perform white box and black box testing.
• Perform performance and/or security testing.
• Work in an Agile/Scrum development process.
• Investigate and report the causes of non-conforming software.
• Stay up-to-date with new testing tools and test strategies.
• Ensure that QC systems are updated and kept up to date.
• Ensure that the controls code meet the required quality standards.
• Write test scripts in NI Test Stand.
• Write utility functions in Labview.
MINIMUM QUALIFICATIONS / SKILLS
• Bachelor's degree in Electrical Engineering, Computer Science or related field.
• 4-5 years' experience in commercial development, testing and validation environment
• Background in controls and control logic programming with Allen Bradley PLC experience.
PREFERRED QUALIFICATIONS
• Working knowledge of LabView
• Understanding of device layer protocols such as Profi-Net, Ethernet IP, Modbus, Canbus Communication and Network Technology.
• General knowledge of Root Cause Failure Analysis or equivalent process.
• Demonstrate troubleshooting skills.
BEHAVIORAL COMPENTENCIES
• Excellent communication skills (written and oral) to effectively communicate with people across all levels of the organization.
• Strong analytical skills.
• Strong listening and comprehension skills.
• Demonstrate ability to follow instructions and work towards results.
• Able to achieve results fast both individually and through teams.
• Be responsive to the needs of the organization (will be on call).
TECHNICAL COMPENTENCIES
• Background in controls and control logic programming with Allen Bradley PLC experience.
• Working knowledge of Logix 5000.
• Working knowledge of NI Test Stand.
PHYSICAL REQUIREMENTS / WORKING CONDITIONS
• The primary location for this position is an office environment
• Testing in a rig up yard and in the field is expected from time to time
• 20% travel to rig up yards and field
Today, Nabors owns and operates the world's largest land-based drilling rig fleet and is a leading provider of offshore platform workover and drilling rigs in the United States and numerous international markets. With operations in 28 countries, Nabors also provides directional drilling services, performance tools and innovative technologies throughout many of the most significant oil and gas markets. Leveraging our advanced drilling automation capabilities, Nabors' highly skilled workforce continues to set new standards for operational excellence and transform our industry.

As of April 16, 2018, Nabors' assets include:
407 land drilling rigs
31 offshore platform rigs