Connect Energy
Qingdao, China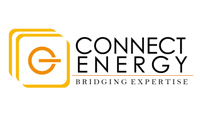 ---
Set-up and maintenance of network / hardware / software(system)
Manage the IT Infrastructure for the Project offices.
Maintain, Monitor and Manage the Server and Network equipment in the Project Offices.
Maintain, Monitor and Manage the Computers, Laptops, Printers and other devices deployed for the project.
Manage various Software and applications required for the Project.
Manage the File Server and Backup Sever.
Responsible for the User Account creation and Account Management.
Handle Incident and Problem Management in the project offices.
Provide end to end IT support for 200+ users in the project.
Responsible for smooth and effective Operation of all IT related activities in the project.
Liaise, communicate and coordinate with various IT teams for effective IT operations in the project offices.