Marathon Oil

Featured Employer
Houston, Texas, United States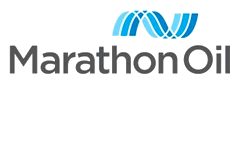 ---
Overview:

The Pipeline Integrity Engineer is responsible for overseeing the Eagle Ford asset's pipeline reliability program with emphasis on eliminating incidents of lost production and repeat failures of pipeline equipment. The Pipeline Integrity Engineer is the focal point for pipeline-related issues, threats to availability, and maintenance challenges that could adversely affect our operations.

The Pipeline Integrity Engineer position accomplishes these tasks by balancing a day-to-day focus on operations and maintenance activities while maintaining a strategic situational awareness of equipment health and reliability. The Pipeline Integrity Engineer must be able to work closely with all engineering disciplines, crafts, and operators in order to create a proactive, defect elimination, mindset. The Pipeline Integrity Engineer is expected to know the asset, know the people, and know the issues and opportunities. This cross-functional perspective provides the opportunity to participate and influence in almost all aspects of the asset operation to ensure reliability and production efficiency.

The position will include problem solving and root cause analysis, small project execution, threat identification and risk assessment, engineering technical support to construction, operations and maintenance, and turnaround development. The Pipeline Integrity Engineer will provide leadership in implementing a Reliability Centered Maintenance (RCM) strategy and develop guidelines to monitor equipment performance. The position will be located in Kenedy, TX and will report to the Maintenance and Reliability Supervisor.

Responsibilities:
Provide daily engineering support to Operations and Maintenance:
Improve pipeline and pipeline equipment reliability by evaluating integrity threats, conducting pipeline inspections, investigating failures, and implementing prevention and mitigation measures
Act as a resource to improve operating and maintenance procedures and repair methods.
Own and manage the Pipeline Integrity Management Program
Own and update the Pipeline Integrity Management Strategy
Own and update the Pipeline Pigging Strategy
Build and execute the pipeline inspection schedule
Evaluate inspection results, monitor trends and put corrective actions in place to reduce defects and improve reliability
Load smart pig inspections into PODS using Intrepid ILI Data Import workflow
Provide oversight to the following pipeline regulatory requirements on regulated segments:Corrosion Control
Ensure accomplishment of, and review, the annual atmospheric corrosion inspections
Ensure accomplishment of, and review, Cathodic protection monthly rectifier checks and annual test lead surveys
Work with the Chemical Team to evaluate and document the effects of corrosive gas on the pipeline and the implementation of mitigation steps if necessary
Damage Prevention Program
Review 3rd party crossing reports and exposed pipeline inspection reports; ensure proper documentation and filing, and implement corrective actions when needed
Maximum Allowable Operating Pressure (MAOP), and Overpressure Protection (OPP)
Review hydrotest reports for new construction. Ensure test report is scanned and attached to the pipe segment in PODS.
Ensure each new regulated pipeline has a MAOP Determination Worksheet completed.
Conduct the annual review of pressure relief device capacity
Class Location Surveys
Ensure that all pipelines are reviewed annually for increase in population density, and adjust Class Locations as needed
Conduct Class Location Study and Confirmation of MAOP whenever the population density results in a change of Class Location
Provide engineering support to the pipeline pigging team: review and adjust pigging schedule as needed, review pigging plans and provide technical solutions to challenging pigging jobs, participate in safety observations and audits of the pigging jobs and pigging program
Work closely with the Facilities Engineering Team
Audit (as needed) pipeline design basis and specifications for compliance with ASME codes and DOT regulations
Review new lateral routes and new pipeline designs; assist the Plan of Development Engineer and the Pipeline Construction Engineer in achieving the best overall package that reduces risk and optimizes reliability and maintenance
Perform project engineering (develop, justify, obtain funds, and execute) for minor pipeline maintenance, repair, replacement and reliability centered projects
Perform the pipeline integrity Management of Change reviews
Analyze pipeline failures, and participate in or lead Pipeline Failure Investigations as needed.
Develop engineering solutions to repetitive failures and all other problems that adversely affect asset operations and equipment
Ensure all pipeline leaks are documented, investigated, loaded into PODS, and manage repair or replacement corrective actions

Minimum Requirements:
Petroleum, Mechanical, Civil, or equivalent engineering degree required.
5+ years of maintenance and reliability experience in oil and gas or chemical industries required. Experience in, or knowledge of, Federal and State Pipeline Safety Regulations is a plus.
Excellent oral and written communications, teamwork, planning & organizational skills.
Proficiency with the Microsoft suite of products including: Outlook, Word, Excel, and PowerPoint. Training will be provided as appropriate for Pro Count (production data management), SCADA and other software as deemed value-added. CMMS (SAP-PM) experience preferred.
20% travel to other local field offices; infrequent travel to other regional offices

Marathon Oil Corporation (NYSE: MRO) is an independent oil and natural gas exploration and production company based in Houston, Texas. With a material position in four of the best oil-rich U.S. resource plays in different stages of development, we offer a variety of career opportunities, whether you're a recent college graduate or an experienced professional. You'll have the tools to develop and refine the skills and knowledge you need to succeed.

Marathon Oil Company will take the necessary action to ensure that applicants are treated without regard to their race, color, religion, sex, age, disability, national origin, sexual orientation, genetic information, veteran status or other protected status under applicable employment law.

If you are a current Marathon employee please use the ERP website to submit referrals.

Posting Notes: || Houston || TX || United States (US) || Not Applicable; SF:DI; SF:GH; SF:LI; SF:MN; SF:RZ || Engineering || Not Applicable || || 30141 ||
Marathon Oil – Where You Can Make A Difference
Marathon Oil became an independent E&P company on July 1, 2011. Based in Houston, we're focused on the most significant oil-rich resource plays in the U.S. -- the Eagle Ford in Texas, Permian in New Mexico, STACK and SCOOP in Oklahoma, and the Bakken in North Dakota. We also have international operations in Europe and Africa. While we feel like a start-up in many ways, our roots go back 130 years to our company's formation in 1887. Our stock trades on the New York Stock Exchange under the ticker symbol MRO.
We're on a transformative path, with a variety of exceptional opportunities for people who are up to the challenge. If that's you – if you're seeking a challenge and ready to make a difference – you could be the right fit to help drive our future. Our U.S. exploration and development assets offer energy professionals exposure to projects from early-stage evaluation through production. Our producing international assets provide a broader perspective on the world's energy challenges.
We have more than just opportunity to offer. We're invested in equipping our people for an entire career – from advancing technical skills through to developing the leadership behaviors and skills that will take our business forward. Our competitive compensation and benefits package goes beyond the basics to include a wellness program, self-funded (with company match) and company-funded retirement plans, flexible hours in some positions and tuition reimbursement. Grow your career with us.