Bureau Veritas

Featured Employer
Houston, Texas, United States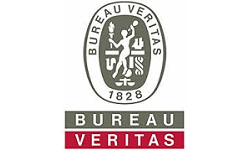 Company: Bureau Veritas
Skills: QA / QC / Inspection
Education: High School/Secondary
Employment Type: Full Time Salaried Employee
Location: Houston, Texas, United States
No location/work authorization restrictions found.
---
A WORLD LEADER IN TESTING, INSPECTION & CERTIFICATION SERVICES

Bureau Veritas offers dynamic, exciting employment opportunities with an attractive salary/benefit package and an opportunity to play a vital role with a global organization. If you would enjoy working in a dynamic environment and are looking for an opportunity to become part of a stellar team of professionals, we invite you to apply online today.

Bureau Veritas is an Equal Opportunity Employer, and as such we recruit, hire, train, and promote persons in all job classifications without regard to race, color, religion, sex, national origin, disability, age, marital status, citizen status, sexual orientation, genetics, status as a protected veteran, or any other non-job-related characteristics.

This position is responsible to ensure equal opportunity in employment in that all persons are treated equally and on the basis of merit, in decisions regarding selection, placement, promotions, training, work assignments, transfers and other personnel actions.

Job Summary
The position will be a part of BV's Quality and Training Department and will assist in all
aspects required by the department. The position will report directly to the Director of Quality and Training.

Job responsibilities will include but not limited to:
Establishing, tracking and achieving performance and quality metrics while operating under firm scheduling deadlines. Supporting quality and compliance auditing activities both in the field at project sites and through remote data mining/diagnostic activities. Interpret and stay abreast of changing fugitive emission leak detection and repair (LDAR) regulations and the evolving LDAR monitoring and inventory technologies being developed to enhance the quality and productivity of field data collection

activities. Support the identification and highlighting of regulated LDAR process streams by
using product stream speciation data, process engineering knowledge and regulatory
interpretation skills.

The position requires an inquisitive/investigative mindset along with a natural inclination to drill into data sets and operational details to flag both best practices and unsustainable operational risks. Assist in the development and deployment of Quality and Training tools and procedures along with QA/QC measures needed to achieve established customer expectations. Interacts extensively with key customer personal and project site BV team members, so strong communication skills are required. Finally, the position will be required to coordinate efforts on multiple projects simultaneously.

Duties and Responsibilities
• Assist the Quality and Training Department in all training aspects including development of training modules and tracking of training events.
• Perform New Hire and Annual Refresher training.
• Assist the Quality and Training Department in all quality related initiatives including
development of quality tools, performing internal audits, conducting data mining activities and assisting during outside audits.
• Be able to read and use Piping & Instrumentation Diagrams (P&ID), and apply current
understanding to petroleum and petro-chemical refining facilities.
• Perform work in AutoCAD and Adobe Pro to assist with identifying LDAR regulated process streams on P&IDs.
• Perform Quality Control observations using internal QA/QC tools on projects in the field.
• Work with Customer and nested BV team members to develop corrective actions and timelines to resolve audit findings identified during audits.
• Assist with internal, third party and regulatory body audits as needed.
• Assist with the development of data diagnostic tools used to automate the review and
delivery of information surrounding productivity, quality and compliance issues uncovered surrounding services provided by BV.
• Develop and deploy training courses that proactively reinforce best practices while also identifying missteps to be avoid.

Knowledge, Skills, and Abilities
• Must have extremely high competency level in reading P&IDs, work knowledge/experience surrounding standard process flows and equipment used in petroleum and chemical refining facilities. Past experience engineering, operating and/or maintaining refining processes and equipment is very beneficial.
• High level of proficiency using Excel and constructing data management systems for analyzing and identifying data outliers.
• Must have a predisposition to focus and follow through on numerous details, while still being extremely productive.
• Very strong communication skills with ability to communicate detailed instructions both orally and with written word. Must also be highly proficient at reviewing, interpreting and accurately applying LDAR compliance regulations issued by the Federal, State and local agencies.
• Ability to balance and achieve positive results in the areas of safety, quality and training.
• Ability to set key milestones, track and report results, and proactively communicate progress to supervisor.
• Ability to properly investigate potential compliance issues and determine root cause of problems before elevating the issue to customer or supervisor.
• Highly proficient in various types of LDAR data management programs along with the ability to effectively use basic software programs like Microsoft Word, Excel, PowerPoint and Outlook email, along with timekeeping and other miscellaneous enterprise management systems.
• Expert level of knowledge of BV's Standard Operating Procedure (SOP), and Health & Safety Management System.
Training and Testing Requirements
• Completion of BV's Inspection's pre-employment physical exam, drug and alcohol testing.
• Successfully passing any site-specific drug and/or alcohol testing.
• Successful completion of any regional specific training programs associated by local or state agencies (e.g., Los Angeles County Refinery Safety Overview training program).
• Completion of Transportation Working Identification Credential (TWIC) program followed by verification via a TWIC card.
• General Human Resources training for company, state and federal policies and
requirements.
• Completion of BV Inspection LDAR consent decree training, EPA Method 21 Training,and Leak Minimization/First Attempt training.
• Thorough overview of BV's Health & Safety Management System.
• Track Software time keeping program.
• Training in site-specific software database programs.
• Completion of site specific training programs.

Credentials and Experience
• Post high school education required. Engineering degree or formal training in facility
operations is highly desired.
• Previous LDAR experience is beneficial but not required. Ability to effectively communicate and lead team, and firm understanding of petroleum/chemical refining processes and equipment is of greater value.
• Thorough knowledge and proven past experience using, reviewing and understanding Piping & Instrumentation Diagrams.
• Experience in AutoCAD Software preferred.
• Past experience developing and deploying data diagnostic/analytic tools.
• Must have valid driver's license

Physical Demands/Work Environment
• Must be able to travel significantly and reside within 1 hour of major airport. While not
traveling this position work location will be a home office.
• Prolong periods of working at desk with personal computer. Outdoor work in petroleum refinery or chemical processing facility also be required.
• Adverse weather conditions (extreme hot/cold and inclement weather.)
• May be required to carry a testing device, data logger, hand tools and miscellaneous
equipment that weigh about 15-20 lbs. The testing device is carried in a backpack. Other tools or equipment are carried on a tool belt or in pockets.
• The work involves walking up stairs and climbing vertical ladders and working from heights with fall protection equipment while wearing such equipment described above.
• All outdoor work is performed wearing personal protective equipment (PPE), which includes a hardhat, fire retardant coveralls, safety glasses, hearing protection, safety boots and when required, a 5-point safety harness.

If you are an individual with a disability and you would like us to assist you with searching the Careers Page site for employment opportunities and/or assistance with completing your profile and application, please contact us at 1-888-357-7020 or email us with your request to USinfor@us.bureauveritas.com We are happy to assist you and encourage you to consider Bureau Veritas for your next great career opportunity!

If you would like additional information regarding Bureau Veritas' federal obligations in regards to equal employment opportunity, please click the link below:

http://www1.eeoc.gov/employers/upload/eeoc_self_print_poster.pdf
Created in 1828, Bureau Veritas is a global leader in Testing, Inspection and Certification (TIC), delivering high quality services to help clients meet the growing challenges of quality, safety, environmental protection and social responsibility.

As a trusted partner, Bureau Veritas offers innovative solutions that go beyond simple compliance with regulations and standards, reducing risk, improving performance and promoting sustainable development.

Bureau Veritas core values include integrity and ethics, impartial counsel and validation, customer focus and safety at work.

Bureau Veritas is recognized and accredited by major national and international organizations.