Halliburton

Featured Employer
Kristiansund, Møre og Romsdal, Norway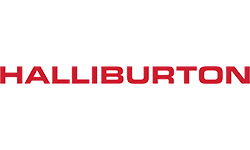 Company: Halliburton
Skills: Materials Management
Education: High School/Secondary
Employment Type: Full Time Salaried Employee
Location: Kristiansund, Møre og Romsdal, Norway
In order to apply for this position, applicants MUST meet the following criteria. If your resume does not match these criteria, you will not be able to apply for this position.

---
Basedrift Kristiansund ønsker å styrke teamet sitt og søker derfor etter 2 positive og dyktige kollegaer til vårt anlegg i Kristiansund. Vi ser etter personer som kan kjenne seg godt igjen i Halliburton sine verdier; integritet, sikkerhet, samarbeid, konkurranse, kreativitet, pålitelighet og respekt. Arbeidstiden er normal dagtid, men vakt og skiftordning kan påberegnes.

Arbeidsoppgaver:
Som Mekaniker/Baseoperatør er du en del av vårt onshore team og vil være ansvarlig for oppfølging og vedlikehold av vårt tankanlegg og tilhørende driftsutstyr og kjøretøypark. I dette arbeidet inngår enkle reparasjons oppdrag, oppdatering av vårt interne vedlikeholdssystem, innhenting av tilbud på større oppdrag og oppfølging av dette. Holde kontakt med våre leverandører og delta i daglig operasjonen når det er behov.
Som Material Handler er du en del av vårt onshore-team og vil være medansvarlig for saltløsninger, borevæsker og tørrbulk. I dette arbeidet inngår tillaging av væsker, lasting og lossing av fartøy. På vårt hovedbygg inngår pakking av kontainere, lossing/lasting av trailere og generelt lagerarbeid som standardoppdrag. Truck kjøring er en del av hverdagen og har du mekanisk erfaring så er det en fordel.

Vi tilbyr:
Konkurransedyktige pensjons- og forsikringsordninger
Helseforsikring/behandlingsforsikring
Gunstig aksjespareordning
Fokus på teknologi og utvikling
Dyktige kolleger i et internasjonalt arbeidsmiljø

Kvalifikasjoner Mekaniker/Baseoperatør :
Vi søker deg som har erfaring med mekanisk arbeid. Kandidatene vi ser etter er vant med å jobbe i et industrielt miljø, har relevant fagbrev, førerkort kl. B samt truck sertifikat (T1-T8 + C1). Kjennskap til SAP er en fordel, god allmenn PC-kunnskap samt grunnleggende engelskkunnskaper både skriftlig og muntlig er ønskelig.

Kvalifikasjoner Material Handler:
Vi søker deg som har erfaring og kunnskap om bulkhåndtering inkludert tankanlegg og erfaring fra lagerarbeid. Kandidatene vi ser etter er vant med å jobbe i et industrielt miljø, har relevant fagbrev, førerkort kl. B samt trucksertifikat (T1-T8 + C1). Kjennskap til SAP, god allmenn PC-kunnskap samt grunnleggende engelskkunnskaper både skriftlig og muntlig er ønskelig.

Personlige egenskaper:
Stillingene forutsetter at du med største selvfølgelighet følger Bedriftens HMS prosedyrer.

I rollen som mekaniker og materialhandler er det viktig at du er nøyaktig, da feil kan få store konsekvenser. Kandidatene vi ser etter må være strukturerte og kunne håndtere en kompleks og hektisk hverdag med til tider høyt arbeidstempo.
Stillingene krever at du er i god fysisk form, samt at du holder formen vedlike.

Språk
Engelsk
Norsk

Arbeidssted:
Vestbase Bygg 25, 6517 Kristiansund

Product Service Line:
Baroid
100% stilling

Kontaktinformasjon:
Ansvarlig for stillingen : Rolf Flatset (+47) 51 83 84 22
Rekrutterer: Torhild Anfinsen (+47) 51 83 74 57

Søknadsfrist: 21. august 2019

English version:

Base Facilities Kristiansund wants to strengthen our team and is therefore seeking 2 positive and skilled colleagues to join our facilities in Kristiansund.
We are looking for persons who identifies with Halliburton's values; Integrity, Safety, Collaboration, Competition, Creativity, Reliability and Respect. Working hours will be normal daytime, but duty and shift work must be expected.

Job description:
As a Mechanic / Base Operator, you are part of our onshore team and will be responsible for follow-up and maintenance of our tank-park and associated operational equipment and vehicle park. This work includes simple repair assignments, updating of our internal maintenance system, obtaining tenders for major assignments and following up on them. Keep in touch with our suppliers and participate in daily operations when needed.

As a Material Handler, you are part of our onshore team and will be responsible for salt solutions, drilling fluids and dry bulk. This work includes the preparation of liquids, loading and unloading of vessels. In our main building you will be involved in packing chemicals in containers, unloading / loading of trailers and general storage work as standard assignments. Truck driving is part of everyday life and if you have mechanical experience, then it is an advantage

We offer:
Competitive pension- and insurance scheme
Company health service
Beneficial employee stock-purchase plan
Focus on technology and further development
Highly skilled colleagues in an international environment

Qualifications:
We are seeking candidates who have the experience and knowledge from bulk handling including tank systems, general mechanical skills is desirable and experience from warehousing will also be an advantage.
The candidates we are looking for have experience working in an industrial environment and are holding relevant certificate of apprenticeship and driver's license (class B) and forklift certificate (T1-T8 and C1).
Knowledge of SAP, general PC skills - as well as Basic English knowledge both written and oral is preferable .

Personal qualities:
The position requires that you follow the Company`s HSE procedures
In the role of Mechanic and Material Handler, it is important that you are accurate as errors can have major consequences. The candidates must have good organizational skills and be able to handle a complex and hectic everyday life with sometimes high work pace.

Language
English
Norwegian

Location:
Vestbase, Bygg 25 6517 Kristiansund

Product Service Line:
Baroid
Full time position

Contact Persons:
Hiring Manager: Rolf Flatset (+47) 518 384 22
Recruiter: Torhild Anfinsen (+47) 51 83 74 57

Deadline: August 21st 2019
Founded in 1919, Halliburton is one of the world's largest providers of products and services to the energy industry. With over 50,000 employees, representing 140 nationalities, and operations in approximately 70 countries, the company serves the upstream oil and gas industry throughout the lifecycle of the reservoir – from locating hydrocarbons and managing geological data, to drilling and formation evaluation, well construction, completion and production optimization. Halliburton's fascinating and proud history reveals a continuous focus on innovation and expansion that began with the company's founder, Erle P. Halliburton. After borrowing a wagon, a team of mules and a pump, he built a wooden mixing box and started an oil well cementing business in Duncan, Oklahoma.
In the 1930s, Halliburton established its first research laboratories where the company tested cement mixes, began offering acidizing services to break down the resistance of limestone formations and increase the production of oil and gas, and performed its first offshore cementing job using a barge-mounted cementing unit at a rig in the Creole Field in the Gulf of Mexico. This was the beginning of what was to become the world's most extensive offshore service.
Halliburton took the initial steps toward becoming a worldwide company in 1926. We sold five cementing units to an English company in Burma, the start of our Eastern Hemisphere operations, and Erle P. Halliburton sent his brothers to open our business in Alberta, Canada. We opened in Venezuela in 1940. By 1946, the company – using its innovative technology – had expanded into Colombia, Ecuador, Peru and the Middle East and began performing services for the Arabian-American Oil Company, the forerunner of Saudi Aramco.
In 1951, Halliburton made its first appearance in Europe as Halliburton Italiana SpA., a wholly owned subsidiary in Italy. In the next seven years, Halliburton launched Halliburton Company Germany GmbH, set up operations in Argentina and established a subsidiary in England.
In 1984, Halliburton provided all of the well completion equipment for the first multiwell platform offshore China. Two years later, Halliburton became the first American company to perform an oilfield service job on the China mainland
The final decade of the 20th century brought more changes and growth to Halliburton. The company opened a branch office in Moscow in 1991.
The company realigned its work into Eastern and Western Hemisphere operations in 2006, and in 2007, divided its service offerings into two divisions: Completion and Production, and Drilling and Evaluation.
Today, Halliburton offers the world's broadest array of products, services and integrated solutions for oil and gas exploration, development and production.
To learn more about career opportunities, please visit www.gohalliburton.com.
Halliburton is an equal opportunity employer.
Halliburton ranked in the Global Top 10 in the 2019 Rigzone Ideal Employer Rankings - find out more here.