Grupo Epalmo

Featured Employer
Luanda, Luanda Province, Angola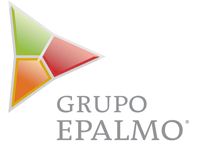 Company: Grupo Epalmo
Skills: HSE Auditing, HSE Manager / Advisor
Other Skills: Experiência em auditoria Conhecimento do grupo Total é uma mais-valia; Domínio do Excel; Elaboração do orçamento; Elaboração de relatórios; Experiência na definição e seguimento de KPIs
Experience: 8 + Years
Education: Masters Degree
Location: Luanda, Luanda Province, Angola
In order to apply for this position, applicants MUST meet the following criteria. If your resume does not match these criteria, you will not be able to apply for this position.

Authorized to work in: Angola
---
1. ACTIVIDADES DO POSTO HSA: Respeitar e promover os padrões de Higiene, Segurança e Ambiente da Total E&P Angola no seu campo de actividade e responsabilidade. - Participar na implementação de percursos de formação, em linha com os objectivos do ramo Exploração do Grupo e da filial, em colaboração com hierarquias e correspondentes métier das diferentes entidades. - Participar, em concertação com a área da Gestão de Carreira, na implementação de percursos de reconversão profissional. - Estabelecer a ligação com o Departamento de Carreiras em actividades de formação definidas nos Planos de Desenvolvimento Individual dos colaboradores da filial (angolanos e expatriados). - Acompanhar a implementação das ferramentas informáticas, para a componente formação. - Fazer o acompanhamento e garantir a utilização adequada das ferramentas informáticas. - Preparar dados para as apresentações (internas e externas) e relatórios de balanço, em conjunto com o Chefe de Departamento. - Fazer o seguimento das auditorias internas (TEPA e Sede) e externas (Ministério dos Recursos Minerais e Petróleos e da Concessionária), bem como o seguimento das recomendações. - Consolidar o Plano Anual de Formação com os coordenadores de formação. - Fazer as previsões orçamentais do Plano de Formação, o acompanhamento das realizações durante a fase de implementação e de encerramento dos diferentes exercícios. - Assegurar a implementação do ONE MAESTRO - Princípio "Competências e Formação. - Actualizar as matrizes de formação HSA em concertação com as equipas da Direcção de Higiene, Segurança, Ambiente e Protecção. - Administrar a Plataforma de Formação E-learning da Total e actualizar os KPIs para as formações obrigatórias do Grupo Total. - Assegurar a elaboração de relatórios internos sobre as actividades da área da formação. - Assegurar a revisão trimestral do avançado do Plano de Formação: dias de formação, orçamento e de outros indicadores relevantes.
2. QUALIFICAÇÕES Formação: Superior (preferencialmente nas áreas de Finanças e de Gestão) Experiência profissional: Mínima de 8 anos
3. COMPETENCIAS TÉCNICAS REQUERIDAS: Domínio do Português e do Inglês. Francês é uma mais-valia. Experiência em auditoria Conhecimento do grupo Total é uma mais-valia Domínio do Excel Elaboração do orçamento Elaboração de relatórios Experiência na definição e seguimento de KPIs
With 18 years of activity around the world, Grupo Epalmo, based in Porto, Portugal, is acknowledged in its own country and in the international markets for its competence, accuracy, professionalism and perseverance, being one of the major business groups experienced in Human Resources, Temporary Work, Professional Training, Consulting, Construction and Industrial Maintenance.
Grupo Epalmo has always followed a business dynamic focused on both clients and collaborators, and though mainly directed on the Energy, Industrial and Construction areas, it has been increasing its investments regarding the conquering of new and ambitious goals and markets.
Based always on a spirit of professionalism and supported by a technical and theoretical know-how, Grupo Epalmo, and its highly qualified and motivated teams, is the first to provide services with the aspiration to best serve the clients' demands, with dedication and consideration.
Operating in more than 20 countries, including Angola, we provide our teams and specialists, for operators in the international energy sector, from Oil & Gas and industrial maintenance, to nuclear and construction.
Grupo Epalmo, Headquarters;

Rua S. Lourenco 12 1 Sala 1 e 6
Apartado 1120
4446 – 909 Ermesinde – Portugal
Tel: (+351) 229 773 650
Fax: (+351) 229 733 544
For more information's and Resumes Submittals please use the following:
www.grupoepalmo.com