Nabors

Featured Employer
Houston, Texas, United States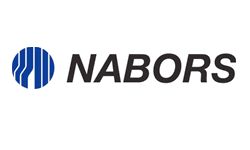 ---
Are you seeking an opportunity to show your exceptional skills and knowledge? Are you looking for a company which provides you with dynamic and challenging work environment every single day? If yes, look no further.... We are probing for individuals who are skilled, knowledgeable and are ready to work in a fast paced environment to deliver top notch solutions to cater business needs.
• About Nabors
Nabors Industries owns and operates one of the world's largest land-based drilling rig fleet and is a provider of offshore drilling rigs in the United States and multiple international markets. Nabors also provides directional drilling services, performance tools, and innovative technologies for its own rig fleet and those of third parties. Leveraging our advance drilling automation capabilities, Nabors' highly skilled workforce continues to set new standards for operational excellence and transform our industry.
• Nabors Drilling Solutions is an oil and gas service company and a division of Nabors Drilling Technologies USA, Inc. With offices in Alaska, North Dakota, East/South/and West Texas, we are positioned to service both the North American and International marketplaces. Our workforce, like our technology, is rapidly expanding and looking for a qualified Remote Navigation Specialist.
JOB RESPONSIBILITIES
Reporting directly to the U.S. Operations Manager-Wellbore Placement, the Remote Navigation Specialist will be responsible for communicating with the Directional Driller/Drilling Foreman to ensure all MWD requirements at the rig site are met.
• Serve as the initial point of contact for technical assistance
• Verify critical data entries in surface software systems and validate drilling assembly offsets
• Maintain accurate well logs and survey records
• Provide basic interpretations of MWD data for the client and/or directional drilling supervisor
• Complete and submit all required paperwork accurately and in a timely manner
• Maintain updated ROC log of current jobs operating, status, interactions and potential problems
• Act as information liaison between current operations and management
• Maintain up to date knowledge base on all new technology
• Any additional duties assigned by management
• Shop duties as required, including but not limited to preparation of MWD kits and related equipment
• Willingness to participate in meetings with client representatives
• Annual field new technology and refreshment training
• Interfaces with all internal and external customers
• Working conditions include
• High school diploma or equivalent
• 2 years MWD, LWD, Directional Drilling or Well Planning experience
• Degree or certificate in Petroleum, Technology or Engineering disciplines a plus
• Understanding of survey quality analysis
• Ability to troubleshoot MWD tools from remote location
• Basic knowledge of Directional Drilling practices
• Good understanding of drilling operations
• General computer skills
• Able to work under pressure and prioritize multiple tasks
• Must be able to deal effectively with a wide range of situations and personalities
• Excellent interpersonal and written communication skills
• Self-starter capable of working with little supervision
• Ability to work 12 hour tour
• Must possess a valid driver's license
• Computer proficiency in software applications to include MS Word, Excel and Outlook.
Today, Nabors owns and operates the world's largest land-based drilling rig fleet and is a leading provider of offshore platform workover and drilling rigs in the United States and numerous international markets. With operations in 28 countries, Nabors also provides directional drilling services, performance tools and innovative technologies throughout many of the most significant oil and gas markets. Leveraging our advanced drilling automation capabilities, Nabors' highly skilled workforce continues to set new standards for operational excellence and transform our industry.

As of April 16, 2018, Nabors' assets include:
407 land drilling rigs
31 offshore platform rigs