Oceaneering
Chesapeake, Virginia, United States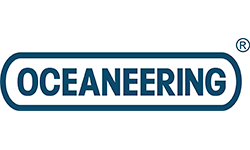 Company: Oceaneering
Skills: Pipe Inspection / NDT, Welding
Education: High School/Secondary
Location: Chesapeake, Virginia, United States
No location/work authorization restrictions found.
---
Company Profile
Oceaneering is a global provider of engineered services and products, primarily to the offshore energy industry. We develop products and services for use throughout the lifecycle of an offshore oilfield, from drilling to decommissioning. We operate the world's premier fleet of work class ROVs. Additionally, we are a leader in offshore oilfield maintenance services, umbilicals, subsea hardware, and tooling. We also use applied technology expertise to serve the defense, entertainment, material handling, aerospace, science, and renewable energy industries.
Our Marine Services Division has more than 30 years experience in providing full-service ship repair capabilities for the US Naval Vessels including submarines, surface ships and crafts and deep submergence systems. Operating from state-of-the-art facilities in Chesapeake, Virginia, we are certified in Submarine Safety (SUBSAFE) and Deep Submergence System Scope of Certification (DSS-DOC) repair activities, and specialize in the design, repair, maintenance, modification, and installation of hull, mechanical and electrical (HM&E) systems.
For more information please go to www.oceaneering.com and click on Products & Services, then click Marine Services Division (MSD).
Position Summary
Who You Are
Strong & Agile - You are active and athletic, especially outdoors and in precarious locations.
Realistic - You excel at work that includes practical, hands-on skill and problem solving.
Conventional - You appreciate being provided set procedures and routines and working with data and details more than with ideas.
Traveler - You need a constant change of scenery; willing and able to pick up and go when duty calls.
What You Will be Doing
Working with some of the best Marine Pipe Welders in the industry providing welding services to repair, modify and install pipes, structures, foundations and fittings for the U.S. Navy's shipboard hydraulic, pneumatic and water systems.
You will be selecting proper materials and requirements to perform welding functions, and fabricating and installing fixtures & jigs required for welding process alignments. This position involves heavy lifting, frequent stooping, bending and possible working assignments in overhead structures, confined spaces and/or beneath machinery.
Strict adherence to safety, quality standards, good housekeeping habits, a high level of critical thinking/reading comprehension, are essential in this role. The willingness, and ability to perform frequent overtime and travel is a condition of employment.
Duties & Responsibilities
Reports directly to the Supervisor in the performance of his/her responsibilities. In the absence of the Supervisor, he/she will report to an individual designated by the Supervisor. These responsibilities include but are not limited to the following:
Strict adherence to corporate, federal, state and local safety regulations prior to setting up or operating any machinery. In sure that all OII Personnel Protective Equipment (PPE) are worn and that all damaged PPE is discarded. Read and understand OII PPE Policy.
Read and interpret blueprints to plan setup and operation of the machine shop equipment prior to commencing the operation. Layout material prior to performing machining operations to prevent possible errors. Machine parts to close tolerances ensuring finish requirements of the drawings are achieved.
Maintain good housekeeping practices; turning off machines when not in use, disposing of waste properly, sweeping the area, etc.
Return tools/equipment to proper location and report any lost, missing, stolen or damaged items to the Facilities Supervisor in accordance with Process Instruction (PI-069).
Assist the Facilities Supervisor, as directed by your Supervisor, for conducting preventive and corrective maintenance.
Qualify as a Welder in accordance with OII Process Instructions (PI-022).
Ensure that all requirements of the OII Quality Assurance Manual are followed when invoked by Task Group Instructions (TGI), Process Instructions (PI) and/or other guidance given by management.
Perform machining operations using portable machines (required for forward site support).
Follow detailed repair procedures and instructions (e.g.; QA packages steps, RECs, CWPs, FWPs, TGIs etc.) required to complete the production operations.
Perform as Team Member, cooperating with the efforts of other trades during an installation, modification or repair operations.
Prepare Condition Reports to document unsatisfactory condition(s) identified during the production operation (i.e.; repair, modification, etc.).
Coordinate the efforts of other trades during an installation, modification or repair operation.
Read and understand basic terminology, blueprints, drawings and schematics to plan installation, modification or repair prior to commencing the process. Materials are costly and the possibility of damage or spoilage is high without proper preparation.
Fabricate and install fixtures, jigs, supports and targets to ensure proper alignment during welding processes.
Select welding filler materials, joint design, proper heat ranges and most effective or required welding process/procedure to ensure quality welding operations
Ensure and assume responsibility for Level I and SUBSAFE material controls in accordance with Process Instruction (PI-008).
Qualifications
REQUIRED
Must have sufficient knowledge and Pipe Welding experience in a Shipyard and/ or Shipbuilding Maintenance Shop/ Facility.
Successful experience welding consumable inserts (EB Rings) is a must have for this role.
All welders must be graduates of high school or GED equivalence, trade school, industrial school, appropriate military school or an accredited correspondence school in which credits were received in the applicable trade, or have served in a four year apprenticeship in the applicable trade.
All welders shall meet requirement certification as specified in references (U) and (W) for SUBSAFE and Level I welding as well as general welding.
Six (6) years of experience as a journeyman Welder.
Ability to apply and interpret blueprints and welding symbols to properly join metals in accordance with specified procedures and techniques.
Knowledge of welding standards and how metals and alloys, such as different kinds of steel, high strength alloy steels, aluminum, cast iron, nickel, monel, metal brass, copper, bronze, magnesium, beryllium and titanium react to different welding processes and techniques.
Capability to weld metal parts and structures that vary in size, shape and thickness from light gauge metals to heavy plate requiring multiple passes and to welding passes and to weld dissimilar metals, such as copper to steel.
Skill to make complete penetration and fusion welds and ability to use MIG and TIG methods
DESIRED
Deep Submergence Systems (SOC MCD A, B, and C)
SUBSAFE Qualification.
Automated welding processes.
Security Clearnce Requirements
Must have a Secret Security Clearance issued by the U.S. Department of Defense.
Applicant will be subject to periodic security investigations and must meet the eligibility requirements to obtain and maintain a security clearance issued by the US Government.
In addition to the security clearance, this position may require an additional background screening for base access.
Citizenship
Oceaneering Marine Services Division can only hire "US Citizens" who are not dual citizens of any other country to work at its' facilities. You can verify your citizenship with the Self-Check through E-Verify (uscis.gov), if available in your state of residence.
Travel & Overtime
Frequent travel/overtime are required.
Knowledge and practical skills tests are required as part of the interview process.
Note: Employee must provide his/her own personally owned and controlled hand tools for use in daily tasks. A tool list will be provided in new hire orientation. Additional Information Benefits:
Oceaneering offers a comprehensive, total rewards package that includes competitive compensation, a flexible benefits package, work-life balance, and tailored career development programs that reflect its commitment to creating a diverse and supportive workplace.
Medical, Vision & Dental Insurance
Vacation, Sick Leave & Company Paid Holidays
401(k) Retirement Plan
Insurance: Complimentary Basic Life & AD&D;
Health & Dependent Care Flexible Spending Accounts
Short-Term & Long-Term Disability
Employee Assistance Program
Tuition Assistance Program
Program Performance Reviews & Advancement Opportunities
Personal Development & Learning Opportunities
On-the-job Training, Skills Development & Certifications
Employee Referral Program
Corporate Sponsored Events & So Much More!
Equal Opportunity Employer
All qualified candidates will receive consideration for all positions without regard to race, color, age, religion, sex (including pregnancy), sexual orientation, gender identity, national origin, veteran status, disability, genetic information, or other non-merit factors.