Oceaneering
Hanover, Maryland, United States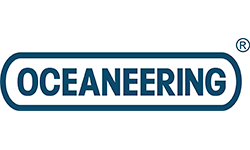 Company: Oceaneering
Skills: Electrical Engineering
Experience: 10 + Years
Education: Bachelors/3-5 yr Degree
Location: Hanover, Maryland, United States
No location/work authorization restrictions found.
---
Company Profile
Oceaneering is a global provider of engineered services and products, primarily to the offshore energy industry. We develop products and services for use throughout the lifecycle of an offshore oilfield, from drilling to decommissioning. We operate the world's premier fleet of work class ROVs. Additionally, we are a leader in offshore oilfield maintenance services, umbilicals, subsea hardware, and tooling. We also use applied technology expertise to serve the defense, entertainment, material handling, aerospace, science, and renewable energy industries.
Oceaneering Technologies (OTECH) performs a wide range of engineering services and products for unique marine systems for military and commercial customers. OTECH innovates wherever practical rather than inventing making it "faster to field" than others in its industry; the typical development/delivery cycle for complex mechanical, hydraulic, electrical systems is often completed in 12-15 months. Technical capabilities span the entire engineering spectrum. These skills have been demonstrated in successfully delivered systems, including Remotely Operated Vehicles (ROVs); Autonomous Underwater Vehicles (AUVs); saturation diving systems; surface and sub-surface vehicle launch and recovery systems; advanced offshore cranes; and life support systems.
For more information please go to www.oceaneering.com and click on Products & Services, then click Oceaneering Technologies (OTECH).
Position Summary
As a Project Electrical Engineer (industry equivalent: Electrical Engineer 4) , serve as a vital member of the Oceaneering Advanced Technologies (AdTech) engineering team - an engineering center of excellence, and an exciting part of our dynamic, global enterprise. Within our Oceaneering Technologies (OTECH) group, you will be responsible for performing diverse activities associated with the development and implementation of complex power and control systems for unique underwater robotic and electromechanical systems, helping solve our customers' toughest challenges - typically for US Navy and other US Government Department of Defense customers.
Most of our projects are one-of-a-kind, which means you will never be stagnant and will always work on something new and compelling. And, by "work," we don't just mean "analyze and design" - most of our engineers do not simply sit behind a desk, but when the design is done choose to "get their hands dirty" assisting with building and testing their creations. At Oceaneering, we are committed to "making it work!"
Duties & Responsibilities
Duties:
As a system or subsystem lead, responsible for producing significant portions of individual project electrical and control system designs; may also be expected to lead, supervise, and mentor small teams of senior and junior electrical engineers in pursuit of associated project objectives.
Given incomplete, high-level requirements for a system or subsystem of moderate complexity, generate proper designs and work to complete tasking with latitude to make decisions under minimal supervision - individually and in a teamwork environment.
Exercise excellent technical judgement, creativity, and initiative with attention to detail consistently throughout your work product, with attention to the "system" perspective.
Prepare and participate in regular design reviews.
Work closely in concert with mechanical, software, and systems engineers, as well as other cooperative disciplines, to solve problems and constructively architect a working system.
Supervise/mentor junior engineers or technicians, when necessary.
Responsible and accountable for your results, working with considerable autonomy, but also knowing when to ask for assistance.
Desire to stretch and expand your talents, expertise, competency, and responsibilities.
Qualifications
Essential Qualifications:
Bachelor of Science or advanced degree from an accredited university in Electrical/Electronic Engineering (or related field/curriculum having an Electrical concentration, such as Computer Engineering or Robotics Engineering).
Minimum 10 years practical technical experience in the creative (Electrical) engineering process, including participation in the concept, analysis, simulation, design, drawing, assembly, integration, troubleshooting, and testing of complex electrical, electromechanical, and automated/robotic systems.
Ability to obtain and maintain a United States Government Department of Defense Security Clearance (active clearances preferred, but not prerequisite).
Must be a US citizen.
Preferred Qualifications: (must possess or perform most of these)
Experience selecting and integrating varying pieces of high-tech Commercial Off-the-Shelf (COTS) equipment to interoperate well together, including designing necessary interfaces.
Good working knowledge and experience selecting and sizing current and latest available electrical and electronic components and wiring devices, such as signal conditioning, power supplies, control devices, switching devices, SSRs, safety devices, terminal blocks, connectors, DIN rail, wiring, cabling, marshalling, dressing, etc.
Experience selecting and interfacing components of industrial quality embedded microprocessor, single-board computer (SBC) based control systems, including defining necessary signals, sensors, and actuators, and selecting appropriate I/O; may also require some custom electrical designs where COTS components are either inadequate or unavailable.
Experience designing, interfacing, translating, and integrating various data communications signaling, such as Ethernet, USB, RS-232, RS-422, RS-485, SPI, I2C, CAN, etc., including their associated media and protocols in high-noise potential environments.
Experience with DC power systems design.
Calculate and estimate system power and energy requirements.
Experience designing, wiring, cabling, grounding for minimizing electrical noise and EMI, as appropriate.
Good electrical drawing/drafting skills - accurately create and read detailed schematics, wiring diagrams, cable drawings, system cabling and block diagrams, etc.
Proficiency in proper use and application of various standard electronic test equipment; e.g., VOM/multimeters, oscilloscopes, power analyzers, communications analyzers, "hipot" insulation testers, spectrum analyzers, CTDR, OTDR, optical power meters, etc.
Proficiency with advanced Computer Aided Design (CAD), Simulation, and Analysis software packages such as Altium Designer, SPICE, AutoCAD, SolidWorks, MathCAD, MATLAB, etc.
Proficiency with common office productivity software such as Microsoft Word, Excel, and PowerPoint, etc.
Good written and oral communications skills, including ability to effectively document, convey, and present engineering concepts and products to team members and customers.
Additional Desired Qualifications:
Experience in the marine (surface or, preferably, underwater) industry and associated technologies, including ROVs, AUVs, and related robotic and electromechanical systems; also sonar systems.
Working knowledge of applicable industry professional, technical, and military standards (IEEE, ANSI, IEC, ISO, NEMA, NEC, MIL, etc.)
Good practical technician skills (assembly, wiring, soldering, cabling, etc.)
Experience with fiber-optics.
Experience with Printed Circuit Board (PCB) design.
Experience with brushless motor drives, robotics, and automation.
Experience designing, analyzing, and tuning closed-loop feedback control systems.
Experience with low-medium voltage, single- and 3-phase power systems (120, 240, 480, 3000+ VAC).
Experience applying machine safety systems and standards.
Experience with programming languages and/or script writing (software).
Ability and flexibility to travel on occasion, typically pre-planned for up to one to two weeks at a time; may be within the US, outside the US, or offshore, onboard a boat.
Citizenship Requirements:
Due to government contract requirements, for this position Oceaneering can only hire "US Citizens" who are not dual citizens of any other country. You can verify your citizenship with the Self-Check through E-Verify (uscis.gov), if available in your state of residence.
Security Clearance Requirements:
Must have or be able to obtain a Security Clearance issued by the U.S. Department of Defense, and candidates already having a clearance are preferred.
Equal Opportunity Employer
All qualified candidates will receive consideration for all positions without regard to race, color, age, religion, sex (including pregnancy), sexual orientation, gender identity, national origin, veteran status, disability, genetic information, or other non-merit factors.