Oceaneering

Featured Employer
Orlando, Florida, United States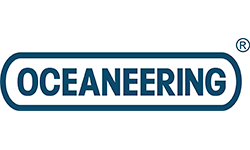 Company: Oceaneering
Skills: Materials Management , Warehouse Person
Experience: 2 + Years
Education: High School/Secondary
Location: Orlando, Florida, United States
No location/work authorization restrictions found.
---
Company Profile

Oceaneering is a global provider of engineered services and products, primarily to the offshore energy industry. We develop products and services for use throughout the lifecycle of an offshore oilfield, from drilling to decommissioning. We operate the world's premier fleet of work class ROVs. Additionally, we are a leader in offshore oilfield maintenance services, umbilicals, subsea hardware, and tooling. We also use applied technology expertise to serve the defense, entertainment, material handling, aerospace, science, and renewable energy industries.
The Advanced Technologies (ADTECH) group of Oceaneering is recognized as an industry leader in enabling humans to work safely and effectively in harsh environments ranging from the depths of the sea to the outer reaches of space. ADTECH specializes in the support of manned systems and the development and application of practical, cost-effective robotic systems in multiple industries.

ADTECH designs, builds, and operates unique underwater systems for the US Navy and provides life cycle maintenance services for Submarines and Deep Submergence Systems. ADTECH is developing the next generation space suit for NASA and provides robotic and spacecraft life support systems. ADTECH is also an award winning leader in design, build, and installation of theme park entertainment ride systems and provides intra-logistic solutions using AGV systems.

ADTECH's business areas are: Oceaneering Technologies, Marine Services Division, Oceaneering Space Systems, Oceaneering Entertainment Systems, Oceaneering AGV Systems, and ADTECH Manufacturing Group.
For more information please go to www.oceaneering.com and click on Products & Services, then click on Non-Oilfield, then click on Naval and Marine Services.


Position Summary

Receive, store, issue, and ship materials, equipment, and other items from stockroom, warehouse, or storage yard. Keep records and compile stock reports.


Duties & Responsibilities

ESSENTIAL
Receive and count stock items, and record data manually or using computer.
Pack and unpack items to be stocked on shelves in stockrooms, warehouses, or storage yards.
Verify inventory computations by comparing them to physical counts of stock, and investigate discrepancies or adjust errors.
Store items in an orderly and accessible manner in warehouses, tool rooms, supply rooms, or other areas.
Mark stock items using identification tags, stamps, electric marking tools, or other labeling equipment.
Examine contents and compare with records, such as manifests, invoices, or orders, to verify accuracy of incoming or outgoing shipment.
Prepare documents, such as work orders, bills of lading, and shipping orders to route materials to domestic and international locations.
Record shipment data, such as weight, charges, space availability, and damages and discrepancies, for reporting, accounting, and recordkeeping purposes.
Determine shipping method for materials, using knowledge of shipping procedures, routes, and rates.
Deliver or route materials to departments, using work devices, such as hand truck and sorting bins.
Pack, seal, label, and affix postage to prepare materials for shipping, using work devices such as hand tools, power tools, and postage meter.
Confer and correspond with establishment representatives to rectify problems, such as damages, shortages, and nonconformance to specifications.
Requisition and store shipping materials and supplies to maintain inventory of stock.
Contact carrier representative to make arrangements and to issue instructions for shipping and delivery of materials.
Compute amounts, such as space available, and shipping, storage, and demurrage charges, using calculator or price list.
Clean and maintain supplies, tools, equipment, and storage areas in order to ensure compliance with safety regulations.
Determine proper storage methods, identification, and stock location based on turnover, environmental factors, and physical capabilities of facilities.
Keep records on the use and/or damage of stock or stock handling equipment.
Examine and inspect stock items for wear or defects, reporting any damage to supervisors.
Provide assistance or direction to other stockroom, warehouse, or storage yard workers.
Work overtime as requested. This may include evenings, weekends and/ or holidays.
Ability to operate material handling equipment such as forklifts and pallet jacks etc.
Knowledge of shipping and receiving activities.
Knowledge of principles and processes for providing customer service and personal services.
ADDITIONAL
Additional duties as assigned.

Qualifications

Education and/or Experience
High School Diploma or General Education Degree (GED).
A minimum of 2 years' of related experience in a warehouse environment preferred.
Other Requirements
Ability to communicate orally and in written form.
Knowledge of inventory, warehouse, shipping, and receiving activities.
Knowledge of raw materials, production processes, quality control, costs, and other techniques for maximizing the effective manufacture and distribution of goods.
Knowledge of principles and processes for providing customer and personal services. This includes customer needs assessment, meeting quality standards for services, and evaluation of customer satisfaction.
Able to read precision technical plans, blueprints, drawings, and models.

Additional Information

Working Conditions
This position is considered SHOP/INDOORS which is characterized as follows:
Primarily indoors during the day and occasionally at night.
Frequently working on or near moving equipment and vibrating equipment.
When outdoors, humidity is frequently above 90%.
Noise is over 85 decibels.
Light is intense/glare.
Occasional exposure to open fire/flames/sparks.
Frequent exposure to airborne dust, fumes, and gases.
Includes exposure to contaminants.
Requires working in very hot (above 90 F degrees) or very cold (below 32 F degrees) temperatures.
Includes exposure to sounds and noise levels that are distracting or uncomfortable.
Job tasks are performed in close physical proximity to other people.
Requires working indoors in non-controlled environmental conditions.
Physical Activity/Requirements
The physical demands described here are representative of those that must be met by an employee to successfully perform the essential functions of this job. Reasonable accommodations may be made to enable individuals with disabilities to perform the essential functions.
This position is considered MEDIUM work.
OCCASIONAL
FREQUENT
CONSTANT
Lift 20-50 pounds
Work in confined spaces, kneel, jump, run, work while lying on stomach/back, crawl, and use repetitive movements of the arms and hands.
Identify color differences
Wear PPE for skin protection
Lift 10-25 pounds
Climb stairs/ladders, stand, balance, stoop, squat, reach, and lift/carry objects
Twist body, sit with back supported, head forward/flexed, head tilted/rotated, and work with arms extended overhead
Operate a motor vehicle
Lift up to 10 pounds
Wear PPE protection for body, vision, and hearing protection

Equal Opportunity Employer

All qualified candidates will receive consideration for all positions without regard to race, color, age, religion, sex (including pregnancy), sexual orientation, gender identity, national origin, veteran status, disability, genetic information, or other non-merit factors.


Oceaneering pushes the frontiers of deep water, space and motion entertainment environments to execute with new, leading-edge connections to solve tomorrow's challenges, today.
As the trusted subsea connection specialist, our experience combined with the depth and breadth of our portfolio of technologies allows us to engineer solutions for the most complex subsea challenges. From routine to extreme, our integrated products, services, and innovative solutions safely de-risk operational systems, increase reliability, and enable a lower total cost of ownership.
We are connecting what's needed with what's next as the world's largest ROV operator and the leading ROV provider to the oil and gas industry with over 300 systems operating worldwide. With our safety-focused and innovative approach, we responsively and decisively react to subsea challenges while providing solutions swiftly and efficiently.
Oceaneering is ranked in the Oilfield Services Top 10 in Rigzone's 2019 Ideal Employer Rankings - find out more here.