Competentia US, Inc.
Ferndale, Washington, United States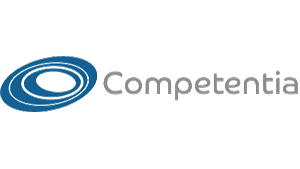 ---
Competentia seeks a Contract Specialist for a position in Ferndale, WA supporting a petrochemical refinery:
Accountabilities and End Results: Direct responsibility for a variety of assigned contracts, from planning through origination, including maintenance of contracts and negotiating renewals. Provide ongoing oversight of contracting needs in assigned areas, and respond to sourcing and contracting requirements of the Procurement team. 
Primary Functions: 
Perform contracting activities - reviewing, proposing revisions and implementing agreements using standard documents/forms and contracting procedures. 
Contract authoring utilizing the, Company contract tools-managing any language changes through functional review and required approval processes. 
Analyze suitability of potential suppliers in accordance with Company vendor qualification criteria. Maintains records of approved, current and potential suppliers by commodity or service. 
Implement contract services in a timely and cost efficient manner within established company policies, procedures and standards. 
Participate in formal Requests for Quotation for long term commitments and sizable purchases. Performs pre-bid and pre-award meetings. Analyzes suitability of bids dependent on time constraints, cost and quality assurance. Prepares bid evaluations and seeks appropriate approvals of awards. 
Supplier Performance Management - On going support of the Contract Management Plans and KPI's. Handling change management and resolution of any claims. 
Effectively work with Business Unit and Strategic Sourcing Contract and Category Managers. 
Scope: 
Manage an assigned list of contracts, with primary focus on engineering and construction. 
Plan and coordinate contract needs and recommended strategies to support asset development plans 
Work on an integrated basis with the refinery leadership team, and Corporate Resources for procurement plans 
Critical Skills: 
• Able to handle larger number of contracts in various stages of development 
• Very strong organizational skills in document management and administration 
• Proven communicator, able to operate efficiently and with transparency across different functions 
• Knowledge of commercial frameworks and terms and conditions 
• Demonstrated negotiation skills & ability to effectively apply analytical tools, concepts and methods 
• Contract drafting skills 
• Demonstrated ethical integrity 
• Flexible and creative approach with willingness to embrace change 
• Self-motivated, enthusiastic with ability to work as part of a Team 
Basic/Required Qualifications/Experience: 
• 5 years of supply chain contracting experience 
• Bachelors degree or equivalent industry experience 
• Analytical skills / advanced excel 
Preferred Qualifications/Experience: 
• 4 year degree in Supply Chain Management, Engineering, Business, Legal, or IT 
• Refinery contract experience 
• SAP knowledge 
Competentia is an Equal Opportunity / Affirmative Action employer. All qualified applicants will receive consideration for employment without regard to race, color, religion, sex, sexual orientation, gender identity, national origin, disability or protected veteran status, or other status protected by law or regulation. 
Competentia, participates in E-Verify as required by law.