Maire Tecnimont Group MET T&S

Featured Employer
Kstovo, Russian Federation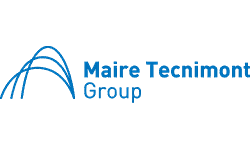 ---
Job Title: Furnace Superintendent, MSP
Reference: PIR 7000.016
Date of issue: 18/07/2019
Project: LUKOIL Refinery
Job Location: Kstovo, Russia
Job type/Contract: Temporary, Project-based
Hours/rotation: 91 days on site, 15 days off + 2 days travelling
Salary range: Competitive salary package with benefits
Benefits:
• Single status
• Living and accommodation allowances
• Health and Life Insurances
• Travel to home country
Job Summary/Role description
Located in LUKOIL Nizhegorodnefteorgsintez refinery in Kstovo, Russia, the project concerns the EPC for the utilities, infrastructures and off-sites facilities of a greenfield plant for a new:
• Gas Fractionation Unit (GFU)
• Sulphur Recovery Unit (SRU)
• Hydrotreater Unit (HDT)
• Hydrogen Unit (HPU/ROG PSA)
Furnace Superintendent, MSP, is appointed for major projects. He reports to the Construction Manager and is responsible for all disciplines related to the Furnaces Construction for the Project.
Duties and responsibilities
• Manages the fabrication, construction and installation of furnaces & reformers;
• Manages Installation of all Mechanical, Piping, Insulation, Electrical and Instrumentation equipment of the Furnaces;
• Ensures that the performance of the subcontractor(s) is carefully monitored in terms of schedule, quality and cost and coordinates the necessary recovery actions whenever detect deviation from schedule or specifications;
• Monitors actual works to ensure adhering to engineering design, quality and project schedule;
• Supervises surveying, inspection and testing of structures;
• Controls and approves the Method Statements submitted by the Subcontractors, ensuring their correct application on the field;
• Coordinates all necessary recovery actions whenever detect deviation from schedule or specifications under the guidance of Construction manager;
• Checks that the equipment and manpower employed by the Subcontractor are adequate and that the works performed by the Subcontractor conform to design documents, Safety regulations, and to the Quality level fixed by the same;
• Prepare the non-conformity register for each Subcontractor and co-ordinate nonconformity resolution;
• Detect any design errors, and where possible rectify the same or request the Site Engineer to make the necessary changes;
• Ensures the implementation of all the HSE procedures and standards;
• Directly participates to the HSE activities at Site for his position in the HSE plan and related procedure.
Person Specification
Knowledge & Qualifications
• University Degree or Diploma in relevant discipline or equivalent
Experience
• Significant civil experience in industrial construction of Large/XL Gas plants;
• Similar role covered at least in last three projects, of comparable size;
• Five (5) years of relevant field experience;
• Experience working on the Contractor side.
Skills and Abilities
• Fluent English;
• Excellent IT and analytical skills;
• Excellent communications, team-oriented and interpersonal skills;
• Attention to details;
• Self-motivation and direction, with a strong bias toward timely performance and problem resolution.
Desirable: Previous work experience in Russia
Special Requirements and Comments
Only candidates with significant experience, consistent with the relevant field, will be considered for this position.
Only spontaneous candidates will be considered for this role.
The knowledge of Russian at working level would be advantageous.
The information submitted shall include:
- nationality
- date of birth (dd/mm/yyyy)
- expected salary ($/year, gross)
- notice period (weeks)
- the email address of the candidate.