Marathon Oil

Featured Employer
United States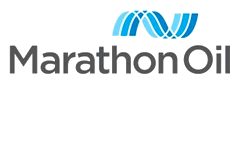 Company: Marathon Oil
Skills: Production Technologist
Education: Bachelors/3-5 yr Degree
Location: United States
No location/work authorization restrictions found.
---
Level of Work
Individual develops and provides overall direction to team through coordination and leadership.
Behaviors
Exhibits integrity by being widely trusted and admits mistakes. Is seen as a direct, truthful individual. Follows through on commitments.
Understands how their job adds value and impacts Marathon's performance. Is optimistic. Is results-driven.
Possesses a positive, can-do attitude and expects the same from others. Pursues everything with energy, drive and perseverance.
Actively seeks to share knowledge and insights that promote learning. Is aware of the career goals of the people on their team and brings out the best in people. Holds frequent development discussions and is a clear communicator.
Communicates openly and is good at focused listening. Provides timely and relevant information. Share opinions and speaks openly. Offers alternatives to "the way it's always been done".
Willing to be held accountable and hold others accountable. Provides direction and gives employees the authority and support to execute duties. Establishes clear directions; trusts people to perform yet intervenes when appropriate.
Fully understands the industry and Marathon's business. Thinks of the big picture and the impact on Marathon and others. Sets realistic objectives and goals.
Has a passion for seeking opportunities to increase value and grow the business. Seeks to add value by focusing on the bottom-line impact. Pushes self and motivates others for results. Can be counted on to achieve Marathon's goals successfully.
Is a Team Player and provides timely information so that people can make more informed decisions. Creates an atmosphere in which people want to do their best. Earns and gives respect at all levels in the company.
Essential Job Functions
Manages their department by developing and providing overall direction to the team through coordination and leadership. Takes responsibility for the actions of the team. Provides an atmosphere that promotes good morale by listening to the staff, being positive and being visible.
Ensures all assigned responsibilities are completed monthly. Makes sure the staff feels comfortable in asking for help.
Communicates expectations to the staff so they are fully aware of their roles and responsibilities.
Distributes workload so that assigned responsibilities can be effectively completed in a timely manner. Continuously reviews and adjusts as needed.
Enhances and creates new systems and processes to ensure functions are performed in the most effective and efficient manner.
Delegates work appropriately.
Coordinates the assignment of complex projects and ensures successful completion.
Understands the processes and current issues being addressed in the department and is able to answer questions in meetings relating to these areas.
Works with PRA Manager to define and monitor departmental expectations through planning and goal setting. Sets reachable goals and holds people accountable.
Ensures compliance with policies and procedures through review and monitoring of departmental activities.
Prepares and administers periodic staff performance reviews.
Mentors and develops staff by providing positive and constructive feedback on a consistent basis. Recognizes people for a job well done and coaches them when needed.
Manages personnel issues and directs the training and development of departmental personnel.
Interacts effectively with other Leaders to improve departmental communications and overall accounting efficiencies. Works together as a team. Respects other Leaders for the skills and knowledge they bring to the team.
Communicates effectively with the PRA Manager by providing updates on projects and current issues.
Builds and maintains positive relationships with individuals outside of the PRA team.
Other Job Responsibilities
Coordinates ad hoc requests.
Assists team with troubleshooting.
Ensures the timely processing of PPAs.
Focuses most of their efforts on analysis, interpretation and problem solving, working with all team members, as well as Production Operations to resolve issues.
Understands the field setup and flow to ensure volumes are recorded accurately.
Understands marketing arrangements and deal flow.
Works with Operations and field personnel and maintains positive working relationships.
Assists with creation of more complex delivery networks in ProCount/SAP PRA to reflect physical flow.
Ensures reconciliation of oil sales to purchaser / transporter statements is performed.
Ensures gas gatherer / transporter data and monthly sales volumes are input timely and accurately.
Confirms oil, gas and water volumes in ProCount/SAP PRA are allocated timely and accurately and all delivery networks are closed.
Makes certain that all regulatory reports are filed accurately and timely.
Ensures accountants complete volume accounting and reporting timely and accurately, in compliance with Marathon, state and federal policies.
Works with Tax and Royalty group to reconcile volume variances on regulatory reports.
Oversees collection of data for royalty, litigation and property acquisition & disposition issues and requests.
Interacts with other departmental personnel to improve departmental communication.
Travels to field office locations as needed to build relationships and to ensure systems match physical flow.
Ensures establishment and maintenance of proper internal accounting controls, including those associated with SOX processes and associated maps.
Special projects.
Other duties assigned.
Minimum Education/Experience Guidelines
Bachelor's degree strongly preferred
Computer Proficiencies: ProCount, eVIN, SAP PRA and Microsoft Office applications
Marathon Oil Corporation (NYSE: MRO) is an independent oil and natural gas exploration and production company based in Houston, Texas. With a material position in four of the best oil-rich U.S. resource plays in different stages of development, we offer a variety of career opportunities, whether you're a recent college graduate or an experienced professional. You'll have the tools to develop and refine the skills and knowledge you need to succeed.
Marathon Oil Company will take the necessary action to ensure that applicants are treated without regard to their race, color, religion, sex, age, disability, national origin, sexual orientation, genetic information, veteran status or other protected status under applicable employment law.
If you are a current Marathon employee please use the ERP website to submit referrals.
Posting Notes: || Houston || TX || United States (US) || SF:DI; SF:GH; SF:LI; SF:MN; SF:RZ || Finance and Accounting || Not Applicable || || 30100 ||
Marathon Oil – Where You Can Make A Difference
Marathon Oil became an independent E&P company on July 1, 2011. Based in Houston, we're focused on the most significant oil-rich resource plays in the U.S. -- the Eagle Ford in Texas, Permian in New Mexico, STACK and SCOOP in Oklahoma, and the Bakken in North Dakota. We also have international operations in Europe and Africa. While we feel like a start-up in many ways, our roots go back 130 years to our company's formation in 1887. Our stock trades on the New York Stock Exchange under the ticker symbol MRO.
We're on a transformative path, with a variety of exceptional opportunities for people who are up to the challenge. If that's you – if you're seeking a challenge and ready to make a difference – you could be the right fit to help drive our future. Our U.S. exploration and development assets offer energy professionals exposure to projects from early-stage evaluation through production. Our producing international assets provide a broader perspective on the world's energy challenges.
We have more than just opportunity to offer. We're invested in equipping our people for an entire career – from advancing technical skills through to developing the leadership behaviors and skills that will take our business forward. Our competitive compensation and benefits package goes beyond the basics to include a wellness program, self-funded (with company match) and company-funded retirement plans, flexible hours in some positions and tuition reimbursement. Grow your career with us.