Qatar Petroleum

Featured Employer
Qatar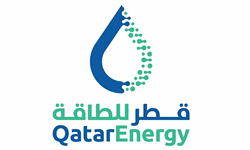 ---
Department
NON-OPERATED OIL DEVELOPMENT

Title
SR. RESERVOIR ENGINEER

Primary Purpose of Job
Engages in the analysis of data and monitors the ongoing and approved work programs.
Works with joint venture (PSA) partners in optimizing field development.
Follows up reservoir and well performance and prepares, jointly with the PSA operators, detailed integrated development plans for both matured and underdeveloped hydrocarbon resources.
Undertakes detailed studies adopting most effective tools and techniques, constructs new reservoir simulation models, as well as reviewing and carrying out sensitivity studies on existing simulation models to optimize development plans.
Analyses proposed development and maintenance programs, recommends alternatives to achieve optimum recovery and monitors field implementation

Education
B.Sc. in Petroleum Engineering supplemented with industry courses in petroleum engineering with strong computer skills and excellent written and spoken English. Advanced degree (M.Sc./Ph.D) is preferred.

Experience & Skills
At least 15 years' experience with at least the last 8 years as a practicing Reservoir Engineer in an oil company, a large part of which should have been in reservoir simulation studies.
Should be able to use numerical simulation package such as Eclipse as well as evaluate and run existing models for field development.
Sound knowledge of classical reservoir engineering techniques and experience.
Familiarity with other relevant packages such as MBal, Prosper, DSS, OFM, mapping and geostatistics will be an advantage.
Knowledge of compositional simulation and experience with Enhanced Oil Recovery methods will also be an advantage.
Due to the complex nature of the job, substantial self-reliance and the ability to work with a high degree of independence are required.

Qatar Petroleum is an integrated national oil company (NOC) responsible for the sustainable development of the oil and gas industry in Qatar and beyond.

Qatar Petroleum's activities encompass the entire spectrum of the oil and gas value chain locally, regionally, and internationally, and include the exploration, refining, production, marketing and sales of oil and gas, liquefied natural gas (LNG), natural gas liquids (NGL), gas to liquids (GTL) products, refined products, petrochemicals, fertilizers, steel and aluminum.
Qatar Petroleum is committed to contribute to a better future by meeting today's economic needs, while safeguarding our environment and resources for generations to come. Thriving on innovation and excellence, Qatar Petroleum is bound to the highest levels of sustainable human, socio-economic, and environmental development in Qatar and beyond.

For more information, please visit www.qp.com.qa