Qatar Petroleum

Featured Employer
Qatar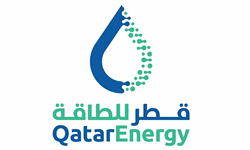 ---
Department
NON-OPERATED OIL DEVELOPMENT

Title
IOF ENGINEER (INFRASTRUCTURE)

Primary Purpose of Job
The Intelligent Oilfield (IOF) Systems Specialist ensures effective and reliable operation of Qatar Petroleum's Real-Time Operations Centers (RTOC) and Collaborative Work Environments (CWE). He/she supports RTOCs/CWEs both in terms of hardware and software, leveraging real-time systems and data management expertise to maintain functionality and meet end user requirements.

Education
Minimum of Bachelors (BSc/BS) degree in Computer Engineering or Information Technology

Experience & Skills
- Minimum 8 years of related professional experience in Oil & Gas Industry (O&G)
- Experience in managing RTOC/CWE systems
- Experience with real time data sources such as OSI PI
- Experience in data mapping involving various O&G data sources
- Proven knowledge of analytics and visualization tools such as IBM Cognos, MS Power BI or related tools
- Excellent written and verbal communications skills with ability to clearly communicate abstract concepts
- Expected to work independently with minimum supervision in accordance with QP guidelines

Qatar Petroleum is an integrated national oil company (NOC) responsible for the sustainable development of the oil and gas industry in Qatar and beyond.

Qatar Petroleum's activities encompass the entire spectrum of the oil and gas value chain locally, regionally, and internationally, and include the exploration, refining, production, marketing and sales of oil and gas, liquefied natural gas (LNG), natural gas liquids (NGL), gas to liquids (GTL) products, refined products, petrochemicals, fertilizers, steel and aluminum.
Qatar Petroleum is committed to contribute to a better future by meeting today's economic needs, while safeguarding our environment and resources for generations to come. Thriving on innovation and excellence, Qatar Petroleum is bound to the highest levels of sustainable human, socio-economic, and environmental development in Qatar and beyond.

For more information, please visit www.qp.com.qa