Amega West Services
Odessa, Texas, United States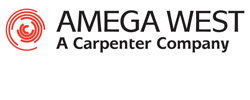 ---
The Applications Engineer will be accountable for multiple projects that will contribute to new product revenue. Communication between engineering and operators will provide better insight for new products in the future. This position will provide a technical customer interface in Midland, Texas allowing for better local customer communication and support. A strong candidate will assist Carpenter in identifying new applications for current products to fuel Carpenter growth, working closely with potential customers to drive product adoption.
This position is the local expert on Carpenter Technology products and services and keep track of latest developments, buying criteria, competitive landscape and trends in product usage. Understand and work to address customer unmet needs.
Liaise with Carpenter Technology's end users to provide technical support and receive feedback on product performance. Develop relationships with drilling and completion engineering groups with operations in Midland area. Provide customer presentation on Amega West and Carpenter's capabilities. Understand market requirements of existing and future tools in the Midland district.
Technical Sales Support to included providing support during initial customer contact, suggest BHA solutions, provide tools specifications.
Work with Engineering to enhance product offering. Communicate product enhancement requests from customer to Engineering.
Monitor competitor activity to identify changes and trends. Benchmark Carpenter's product portfolio versus alternatives.
With market leads and product management, define and implement specific marketing approaches to support sales growth of products in each market.
With Product Management and Engineering, define and implement specific marketing approaches to support sales growth of products in each market.
With Product Management, develop or contribute to marketing communications with technical knowledge, best practices, product reference guides and demonstrations.
With the Sales Manager, define and implement customer development plans.
With R&D, validate requirements for new products. Build technical relationships with potential launch.
Work with local suppliers to ensure customer requirements are met. Periodic rig site visits and the ability to be on site for extended field operations.
customers.
Write technical papers and attend local conferences and seminars presenting technical papers.
Performs other projects and duties as directed.
REQUIREMENTS
Four-year college degree in Mechanical Engineering, Materials Science or Metallurgical Engineering. 5+ years of experience preferred.
US Citizen or Green Card holder required.
Ability to work independently, motivated to build relationships with customers and third parties.
Must be willing to travel as necessary to client sites and Carpenter locations.
Ability to organize and prioritize tasks and make appropriate decisions.
Requires excellent written and verbal communication skills, interpersonal skills.
Ability to develop relationships with key customers and identify emerging needs. A team play and builder who is receptive to ideas from others. Works effectively with others to identify and resolve issues.
Ability to work in a fast-paced, ever changing work environment.
WILL CONSIDER QUALIFIED CANDIDATES LIVING IN HOUSTON AREA WITH ABILITY TO TRAVEL TO MIDLAND/ODESSA ON A REGULAR BASIS.