Qatar Petroleum

Featured Employer
Qatar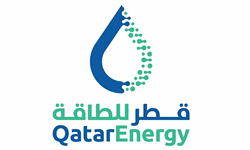 Company: Qatar Petroleum
Skills: Drilling Foreman / Drilling Supervisor
Experience: 10 + Years
Education: Bachelors/3-5 yr Degree
Location: Qatar
No location/work authorization restrictions found.
---
Primary purpose of job:
To be the QP Company representative on the onshore jack-up drilling rig and thereby to be responsible for all operations onthe rig and to ensure they are performed in a safe and efficient manner and achieve their objectives.
1. Direct and control operations at the rig site to ensure they are performed In accordance with QP requirements andwithout accidents of any kind. In particular ensure that the operations are efficiently and safely performed in compliancewith the approved drilling or workover program, the Drilling Reference Manual (ORM) the Drilling Department "GoldenRules", and that all rig site personnel are aware of and adhere to these requirements.
2. Manage HSE at the rig site as the highest priority by demonstrating visible HSE leadership and an unrelentingcommitment to a safe working environment. This shall include: Participating in the Drilling Contractors "STOP" program toidentify unsafe conditions or procedures, performing at least one full "STOP" walkabout per week and encouraging activeparticipation by all Service Company personnel in the STOP program to eliminate accidents before they occur.
3. Report all HSE incidents in a timely and accurate manner using the SAP system, and lead the initial on-site investigationof all incidents and near misses, to identify and document the sequence of events and immediate causes of the incident asquickly as possible.
4. Resolve operational problems as they arise within the framework of the QP policies and standards, and ensure thatnon-routine or unforeseen activities are always meticulously planned and organized to identify potential hazards and tomitigate risks.
5. Review the drilling or workover program prior to the start of operations to ensure that the equipment and personnel onthe rig are capable to perform the work and that there are no errors or anomalies in the program.
6. Report all daily activities and enter well data and cost information in Open-Wells, to ensure complete and correct recordof activities with accurate cost Information for future analysis and performance improvement.
7. Manage the bi-weekly BOP pressure and function test, and sign-off the test record and pressure charts. Verify the correct BOP certification is available at the rig site, to ensure the Integrity of this critical equipment in accordance with QP standards
.8. Manage rig operations by planning and prioritizing activities, and making written instructions for the DrillingContractor OIM and service Company representatives, to ensure that the program objectives are achieved in an efficientand timely manner and within budget. Provide written handover to back-to back DSV and maintain a record of lessonslearned and improvement opportunities, to facilitate continuous performance improvement.
9. Supervise and monitor all QP Contractors involved in the rig operations, to ensure a high quality of work is performed inaccordance with QP requirements. This shall include assessing and documenting service quality, verifying certification, andcompliance documents for all equipment and chemicals delivered to the rig site.
10. Monitor, train and support new QPgraduate engineers. This shall include assigning specific tasks to broaden the learning process to ensure effectiveon-the-job training and development of Qatari nationals.
Decision Making Authority
• Mandated to make operationaldecisions within the scope of the approved intervention program and within the procedures and standards specified in the Drilling Reference Manual (DRM).• Take action to resolve unforeseen operational problems as they arise, within the DRM standards and operating norms, and in consultation with the Drilling Superintendent and Operations Engineers. Sound decision making is essential - incorrect operational decisions could lead to well control problems, environmental damage or failure to achieve the well objectives with substantial loss of revenue.
• Authority to define the daily work program for theContractor and Service Company personnel to deliver the well objectives.
Context / Special Features / Challenges
• Theresolution of drilling problems such as: the loss of primary well control, and the avoidance of stuck pipe are a substantial part of job. These problems require operational experience and sound technical knowledge to understand the risks and toresolve the problem in a safe and efficient manner.
• Detailed operational planning and careful execution of the work isrequired which involves numerous operational issues and interfaces to ensure trouble free operations.
• Analytical andpractical thinking is required to resolve day to day operational problems based on expert knowledge and experience of wellintervention operations.
• Evaluating the risk and rewards for different options is of a key aspect of the job. Such as deciding the best method to control a well after primary control has been compromised. Decisions can have a significant financialcost to the Company.
• Duties are performed in a hazardous working environment. On average 50% of work necessitatesexposure to the variety of unpleasant conditions normally found on a rig operating offshore Qatar.
The remaining time is spent in an air conditioned office; however noise and vibration are present.
• The position includes multiple interfaces andcontacts including: Daily contact with the Drilling Superintendent and Operations Engineers to review operational progressand problems; daily contact with the Drilling Contractor OIM and Tool-pusher and Service Company Engineers; Regularcontact with other QP Departments such as the Offshore Production Supervisor to discuss and resolve interface issues;and close collaboration with engineers in FD Engineers regarding the execution of the well logging and evaluation program.
Experience & Skills
• At least 10 years experience in drilling operations including 5 years as an Offshore Drilling Supervisor. Experience inworkover operations in gas and horizontal wells is preferred.
• Strong leadership and people management skills with a good awareness of cultural sensitivities.
• Excellent communication skills in English (demonstrated verbal and written skills).• Commitment and passion for managing HSE.
• Energy and enthusiasm to deliver the targets in an efficient and problem free manner.
• Ability to make the correct operational decisions based on systematic analysis with rigorous attention to detail.
Education
• B.Sc degree In an Engineering discipline or equivalent.
• IWCF Certified at Supervisor level
Qatar Petroleum is an integrated national oil company (NOC) responsible for the sustainable development of the oil and gas industry in Qatar and beyond.

Qatar Petroleum's activities encompass the entire spectrum of the oil and gas value chain locally, regionally, and internationally, and include the exploration, refining, production, marketing and sales of oil and gas, liquefied natural gas (LNG), natural gas liquids (NGL), gas to liquids (GTL) products, refined products, petrochemicals, fertilizers, steel and aluminum.
Qatar Petroleum is committed to contribute to a better future by meeting today's economic needs, while safeguarding our environment and resources for generations to come. Thriving on innovation and excellence, Qatar Petroleum is bound to the highest levels of sustainable human, socio-economic, and environmental development in Qatar and beyond.

For more information, please visit www.qp.com.qa
Qatar Petroleum is ranked in the Global Top 30 in Rigzone's Ideal Employer Rankings - find out more here.