Oceaneering

Featured Employer
Rosyth, Scotland, United Kingdom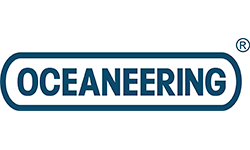 Company: Oceaneering
Skills: Refinery / Plant Operations Supervisor
Education: Bachelors/3-5 yr Degree
Location: Rosyth, Scotland, United Kingdom
No location/work authorization restrictions found.
---
Company Profile

Oceaneering is a global provider of engineered services and products, primarily to the offshore energy industry. We develop products and services for use throughout the lifecycle of an offshore oilfield, from drilling to decommissioning. We operate the world's premier fleet of work class ROVs. Additionally, we are a leader in offshore oilfield maintenance services, umbilicals, subsea hardware, and tooling. We also use applied technology expertise to serve the defense, entertainment, material handling, aerospace, science, and renewable energy industries.


Duties & Responsibilities

Purpose
The Plant Manager will report to the General Manager and assume responsibility for the Production and Manufacturing of the Rosyth site including related functions/areas while also performing as an integral member of the Senior Management Team (SMT). They will be responsible for the safe and efficient running of the Manufacturing process and be accountable for the performance, behaviours and outcomes of all direct/indirect reports while also ensuring best utilisation of current and future resources. They will ensure and support successful cross-departmental collaboration in order to deliver KPI`s and business outcomes required including those related to safety, quality, continual improvement, financial and people.

Functions
Manages managers and/or supervisors and may lead a team of specialists.
Applies advanced and functional knowledge of specialized area.
Executes long-term operational activities and innovations.
Influences and implements short-term tactical decisions at higher levels in the organization.
Oversee and lead the development of a leading-edge culture of health & safety practices throughout the business.
Oversee the growth of the manufacturing organisation, embedding a mindset of "execution," correcting bottlenecks, addressing supply chain issues and improving delivery performance.
Create an effective balance between managing by the numbers and creating a congenial, constructive caring and engaging work environment that highly values people and delivers results required.
Support project management by improving customer relations, project cost, schedule control, contract management, and risk management.
Develop an operations road map for the business that matches measured productivity/capacity with demand.
Embed a progressive training and development culture for and support/mentor all levels of the operations group.
Instill a positive "can-do" attitude into the operations group, while creating a strong, positive atmosphere of teamwork, accountability, collaboration and empowerment.
Advocate/support a strong culture of continuous improvement and Lean Manufacturing, with a rigorous 5S mindset.
Identify opportunities of waste reduction and/or efficiency gains while developing the same proactive mindset throughout the organisation.
Drive the operations group to rigorously adhere to the Project Delivery System (PDS) toll gates with detailed risk anticipation and engineered mitigations.
Be a strong team builder, who instills a high sense of urgency and confidence throughout the organization. .
Upgrade, educate, train and evaluate staff to work more cohesively as a team and communicate more effectively across the enterprise in order to deliver the outcomes and standards required.
Accurately and effectively measure, communicate and be accountable for productivity related data while also managing business risk and instilling discipline, compliance and accountability via appropriate metrics.
Be culturally aware and exhibit a patient, caring, but firm leadership style.
Identify, create, establish and/or enhance effective partnerships both internally and externally as required.
Become known as both a "Leader of People and Processes."
Displays required levels of engagement and a positive `can-do` attitude while consistently supporting Oceaneering culture of Safety, Quality, ongoing learning and continual improvement.
Any other roles or tasks as required to support our business needs.
Carry out work in accordance with the Company Health, Safety, Environmental and Quality Systems.
Perform the assigned tasks with due diligence regarding the Integrated Management Systems on the Company.
Eliminate waste of whatever form, to suggest the use of more environmentally friendly substances and practices and contribute to the continuous improvement of the environment.
Safety
Ensure that the Safety policies and procedures are understood and adhered to so far as is reasonably practicable in order to ensure a safe working environment.
Supervisory Responsibilities
This position has direct supervisory responsibilities.
Reporting Relationship
The Plant Manager reports to the General Manager, Subsea Distribution Solutions, Rosyth
Functions/areas reporting to the Plant Manager include:
Umbilical Production Manager
Manager of Process Engineering
Test and Termination Manager
Production Control Manager
Maintenance Manager
Qualifications
Possess superior business and management acumen.
MBA or equivalent is preferred but not essential .
Have experience working in an engineered-to-order, high-value, low-volume, capital goods manufacturing environment.
Possess the experience required to drive world-class business and manufacturing practices.
Possess a broad understanding of the total business cycle and be aware of the risks associated with each business decision.
Exhibit a broad understanding of manufacturing, cost, quality, and delivery and project management, and possess the ability to drive major improvements in each category.
Demonstrate a strong command of business financials.
Be strategic in nature, yet possess the management skills to execute tactically.
Exhibit excellent communication and influencing skills.
Be a Coach, Mentor and Team builder, focused on building strong relationships across all levels of the business.
Drive cultural and operational improvement.
Knowledge, Skills, Abilities, Competencies and Other Characteristics
Ability to define problems, collect data, establish facts, and draw valid conclusions.
Ability to interpret an extensive variety of technical instructions in mathematical or diagram form and deal with several abstract and concrete variables.
Proficient in MS Word, Excel and Projects, also database and other software requirements.

The Plant Manager will exhibit the following characteristics
Integrity: Believes in conducting business honestly and respectfully with customers, team members, suppliers, and the communities they operate in.
Vision: Highly strategic in thought and behavior, driving daily execution while anticipating obstacles and opportunities and maintaining a long-term, big picture view. Possesses superior intellectual agility, dealing comfortably and quickly with complex manufacturing issues.
Change Agility: An experienced change leader; creates effective plans to promote change; knows how to manage in changing circumstances; overcomes obstacles, finds a way to navigate challenges and seizes opportunities.
Drive for Results: Results-oriented leader who can be counted on to exceed goals successfully; is constantly and consistently one of the top performers; sets defined, measurable expectations and provides employees with the resources to exceed them; very bottom-line oriented; steadfastly pushes him/herself and others for results.
Customer Focus: Is dedicated to meeting the expectations and requirements of internal and external customers; gets first-hand customer information and uses it for improvements in products and services; understands that value to the customer goes beyond just sending a good product out the back door.
Command Skills: Relishes leading; putting the business first, takes unpopular stands if necessary; encourages direct and tough debate, but isn't afraid to end it and move on; is looked to for direction in a crisis; faces adversity head on; energised by tough challenges; is demanding, without alienating; effectively deploys "an iron fist in a velvet glove" while managing his people in a firm but fair manner in accordance with our business ways and standards."
Directing Others: Is good at establishing clear directions; sets stretching objectives; distributes the workload appropriately; lays out work in a well-planned and organized manner; maintains two-way dialogue with others on work and results; brings out the best in people; is a clear communicator.
Teamwork: Believes that all employees working together can exceed the expectations of Customers, Owners, Employees and others who have a stake in the business.
Communication: Believes that the clear, effective exchange of thoughts, ideas and information are critical in building trust and success.
Responsibility and Accountability: Believes in consistently leading, performing and conducting business in a manner that supports the company's vision and values.
Excellence: Believes that excellence is the result of caring enough to understand the customer's desires and having the passion and determination to exceed them. Understanding that striving for excellence entails setbacks and that learning and growing from these experiences will ensure success.
Proactive: Disposed to take action or effect change; controlling a situation by causing something to happen rather than waiting to respond to it after it happens.
Approachable: Treats everyone equitably; acts fairly; has candid conversations; doesn't have hidden agendas; doesn't give preferential treatment; is viewed as someone to discuss ideas with.
Flexibility; Can effectively adopt to meet changing business needs and/or resource restrictions while also being willing to undertake additional duties/responsibilities in order to help meet the business needs applying.

Closing Statement

We offer a competitive salary, a comprehensive benefits package and the opportunity to advance in an international company. To apply, click 'Apply Now'.
Oceaneering pushes the frontiers of deep water, space and motion entertainment environments to execute with new, leading-edge connections to solve tomorrow's challenges, today.
As the trusted subsea connection specialist, our experience combined with the depth and breadth of our portfolio of technologies allows us to engineer solutions for the most complex subsea challenges. From routine to extreme, our integrated products, services, and innovative solutions safely de-risk operational systems, increase reliability, and enable a lower total cost of ownership.
We are connecting what's needed with what's next as the world's largest ROV operator and the leading ROV provider to the oil and gas industry with over 300 systems operating worldwide. With our safety-focused and innovative approach, we responsively and decisively react to subsea challenges while providing solutions swiftly and efficiently.
Oceaneering is ranked in the Oilfield Services Top 10 in Rigzone's 2019 Ideal Employer Rankings - find out more here.