Gulf Drilling International Ltd (Q.S.C)

Featured Employer
Doha, Doha, Qatar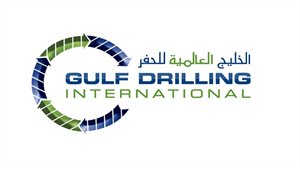 Company: Gulf Drilling International Ltd (Q.S.C)
Skills: Drilling Manager, Petroleum Engineering
Experience: 5 + Years
Education: Bachelors/3-5 yr Degree
Location: Doha, Doha, Qatar
No location/work authorization restrictions found.
---
Well Planning:
Plan and direct drilling, well completion and work over operations for GDI, ensuring that all operations are thoroughly researched, engineered, programmed and implemented in a safe and effective manner
Prepare Well AFE estimate for a variety of scenarios ranging from "Best Case" to "Worst Case"
Review & endorse approval drilling programmes.
Develop casing design, generate pore/fracture pressure profile /casing seat selection.
Generate pore/fracture pressure profile /casing seat selection.
Conduct drilling well on paper (DWOP), testing well on paper (TWOP) for relevant 3rd parties & crew members.
Visit rig-site for well pre-spud meeting for relevant rig crew.
Oversee overall drilling/completion operations on a daily basis.
Bottom-Hole Assembly & Bit design & selection.
Drilling mud design to suit formation drillability, bottom-hole pressure & bottom-hole temperature.
Prepare cement slurry design, cement calculations, primary/secondary, plug and abandonment jobs.
Conduct DWOP (Drilling Well on Paper), stimulation well on paper (SWOP) and Testing Well on Paper (TWOP) review with Clients.
Prepare Drillstem Testing (DST) / Stimulation/ Well testing Programmes.
Offset data review for relevant wells.
Prepare operation bridging documents prior to rig operations start-up.
To supervise and mentor the Drilling Engineer on a daily basis to ensure that all assigned tasks are efficiently completed.
Champion Rig Shut-down Root Cause Analysis; using TOPSET Senior Investigators' Technique.
Technical Support:
Conduct technical studies with regards to drilling / work-over program, discuss planned reliability and integrity of drilling equipment, drilling systems, down-hole tools, well control equipment, tubular and rig equipment spare parts.
Specify Blow-out Preventer (BOP) & wellhead design, selection, configuration, QA/QC & testing for complex wells.
Provide technical advice on well control equipment purchase & major maintenance/re certification by OEM (Original Equipment Manufacturer) or OEM Approved Repair Facility (approved 3rd Party).
Design Engineer for new rig specifications.
Provide technical support for daily rig operations, equipment/tubular specifications & inspection criteria, documentation, non-productive time analysis, down time control and contracts/tendering.
Contract Submittals/Tenders:
Prepare technical tenders for drilling equipment vendor as part of selection criteria.
Prepare or review rig contract submittals related to rig equipment and down-hole tools, to identify variances with respect to scope of work to ensure the company's requirements are met.
Raise technical variations as per client tender document so as to adequately address any short comings.
Review equipment being procured to make sure it complies with industry standards.
Prepare operational procedural documents and their updates.
Prepare rig documentation, material specifications and manuals.
Operation Program Review:
Review programs in details the operation provided by clients at drilling contractor standpoint.
 Suggest measures to mitigate any potential operations/down-hole issues. 
Scope of Works and Technical Bids:
Check existing equipment and prepare scope of work for submission to the contracts department for contract bids, review the contract bids received for mechanical maintenance jobs and discuss these bids based on criterion points covering the scope of work.
Design Criteria:
Liaise with Marine Warranty Surveyor for "location approval" & SNAME /Site Specific Assessment prior to rig move to proposed well location or platform.
Acknowledge design criteria for any modifications, improvements or new equipment and systems with Engineering / Maintenance Department in order to meet the project requirements.
Testing and Commissioning:
Specify drill-string/tubular inspection & acceptance criteria as per latest edition of API 5DP/7-1 DS-1 & NS-1/NS-2
Review system testing of all mechanical equipment and systems conducted and/or being conducted in order to discuss their reliability and integrity.
Record commissioning & acceptance results and the warranty period.
Inspection & Quality Assurance:
Check & analyse reports of all drilling equipment and systems are according to industry/international standards.
Discuss materials and equipment and maintenance systems for reliability and integrity are in order, and that relevant standards of quality are met.
Witness testing of the quality of material equipment to ensure the adequacy of the testing procedure.
Policies & Procedures:
Prepare drilling operation manual/procedures with due regards to well objectives, human health & environment.
Communicate the requirement of operational procedures and work instructions covering specific areas of drilling operations so as to ensure daily rig operations are conducted in a safe and cost-effective manner.
HSE Responsibility:
Conducts all works activities in a safe and environmentally responsible manner at all times by not taking on any task(s) that are perceived to be unsafe.
Complies with the company HSE management system.
Reports all incidents or near misses to manager or QHSE representatives.
Other Duties
Assume the role of Rig Manager and responsibilities as when required to ensure continuity of rig productivity to meet client obligations and production targets.
QUALIFICATIONS, EXPERIENCE, & SKILLS:
Minimum Qualifications:
Graduate Degree in Petroleum Engineering.
Minimum Experience:
5 years in a similar position.
Job-Specific Skills:
High technical skills related to offshore and drilling industry.
High knowledge of functioning rig equipment and industry standards and technological advances.
High leadership skills.
High communication skills.
Decent knowledge of accounting and finance related skill.
Ability to work under pressure