Grupo Epalmo

Featured Employer
Luanda, Angola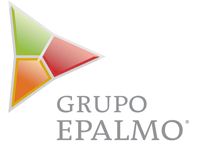 Company: Grupo Epalmo
Skills: Geologist
Other Skills: Subsurface Geological Certification is mandatory; Field Operational Experience; Basic knowledge of Pore Pressure; Basic knowledge of Petrophysics
Experience: 5 + Years
Education: Masters Degree
Location: Luanda, Angola
No location/work authorization restrictions found.
---
Activities
HSE: Strict application and respect of TOTAL Group HSE rules and procedures, being pro-active on this matter by participating actively to the "stop card" system and by reporting all incidents, accidents and/or potentially dangerous situation observed. For that he/she shall: ? Have all HSE and medical certificates updated, and complete all HSE trainings required; ? Complete the 12 Golden Rules training (obtain the certificates) and participate regularly in the GR campaigns; ? Contributes actively to the development of the safety culture when onside; ? Participate actively to the Stop card system in place at rig site (and push others to participate); ? Inform SUB HSE coordinator regarding the HSE issues recorded on board; ? Responsible for the proper respect of all safety procedures and orders applicable to all service companies personnel under his supervision; ? Contribute to the safety of operations through efficient implementation, integration and interpretation of real time detection techniques; ? Co-organizing in cooperation with other onsite supervisors (drilling, fluids, HSE...) and/or participate actively in risk assessments, prejob meetings, prepare/review job procedures especially for high risk/specific operations, using explosives, radioactive sources, e-line, pipe-conveyed logging, coring, fishing, etc; ? Conduct the annual HSE & Technical audits on service companies offshore units, with help of SUB HSE coordinator and the Operations Geologist, and report the results ? On-side (rig) Supervision of Geological Operations: - Responsible for the supervision, quality and preliminary validation (in absence of a Senior WSG) of all well data acquisition such as mudlogging, LWD, electrical logging, coring, solid and fluid sampling, pressure measurements, VSP, etc, in accordance with the well data acquisition program, as defined in the WSOR, as well as the preliminary evaluation of the drilling, mud and gas parameters, and HSE sensors response, as per TOTAL standards. - Participate actively in the identification and evaluation of drilling hazards (losses, gains, overpressure, swelling clays, etc) and in the choice of critical points (casing, coring point, logging, drilling phase/well final depth...) through the interpretation of all available data while drilling, under the validation of a Senior WSG (if present) or the Operations Geologist. - Supervision, coordination and/or realization of all geological surveillance tasks, from show and cuttings descriptions to drawing up the final well composite logs and final well reports, applying company standards at all times. - Participate actively in the all HSE exercises and attend on site meetings. During these meetings and at anytime during operations, Confirmed WSG shall point out and discuss with other supervisors any geosciences information which can help drilling operation efficiency and safety. - Detect reservoirs entry/exit and evaluate its fluid content (quick look interpretation) through basic petrophysical evaluation. - Realise a complete and pertinent reporting, ensuring well data flow and quality control of the information from the rig to the base/office. - Supervise and verify the labelling, conditioning, shipment of all samples collected on the well, and of all documents (reports, manifests, etc) issued by CONTRACTORS. - Supervise CONTRACTORS performance, and ensure that the equipment provided is in accordance with the program defined for the well. This supervision shall include the check of quality and reliability of the equipment, necessary spare parts and consumables, crew's performance. - Work closely with other supervisors, notably drilling and mud supervisors, in order to form a cohesive and efficient onside team. - In charge of the elaboration (under the guidance of a Senior WSG if present or the Operations Geologist) of technical reports such as the Geological End Of Well Reports or any report related to the use of a new technology (REX) or when uncommon environmental or operational conditions are encountered. - Contribute to the improvement and/or development of specialized interpretation techniques in order to optimize drilling operations and data acquisition quality. - When at offices/base, participate actively in all subsurface actions, such as: well preparation, SQM, operational procedures, visits to suppliers. - Mentor, guide and help the technical development of junior/trainees wellsite geologists, by working closely with them and supervise their activities in absence of a Senior WSG the work experience/knowledge under the guidance of the Operations Geologist.
Context and Environment - Activity mainly on drilling rigs (offshore & onshore) and occasionally at the office/base. - Working in a risky environment. - Multidisciplinary & multicultural context. - Narrow drilling window, virgin pressure versus depleted reservoirs in the same drilling phase. - Strict containment of the acquisition costs which requires good job preparations and flawless job executions.
Accountabilities The Confirmed Wellsite Geologist is the on-site Geosciences representative (in the absence of Senior WSG) for all types of wells. She/he shall guarantee pertinence, reliability and quality of data and geological measurements performed while and post drilling. Also she/she shall: - Contribute to the safety of operations through efficient implementation, integration and interpretation of real time detection techniques. - Responsible for the reliability, accuracy and quality of the all Geoscience data & measurements taken/performed while drilling, ensuring its preliminary validation (in absence of a Senior WSG) and under the guidance of the Operations Geologist. - Keep always direct contact other onsite drilling supervisors, ensuring compliance with the program of the well and participating actively in the decision process to call off critical points (like casing, coring, intermediate logging, drilling phase/well TD ...) in partnership with driller and under the validation, supervision and/or agreement of the Operations Geologist and/or SUB/OPS management. - Be involved in cost follow-up by performing objective and detailed evaluation of service companies and by reporting precisely operation sequence of events, timing, failures and NPT. - Contribute to operational decisions in co-ordination with drilling supervisors and Operations Geologist.
Qualifications/Experience required - Education: Higher level further education (University or Technical) in Geosciences based studies. - Certification Degree in the supervision of Operations & Wellsite Geology as per COP requirements. - Field Operational Experience: 3 years minimum in operations geology domain, including Deep Offshore drilling experience in Exploration, Appraisal, Development, HPHT, deviated, horizontal complex wells. - Basic knowledge of Pore Pressure real-time follow-up and post-mortem analysis. - Good knowledge and full autonomy in all "in-house" applications related to Operations Geology (COP Tool Box - mainly GWD and formation pressure acquisition). - Basic knowledge of Petrophysics and reservoir characterisation for quick look interpretation. - Fast adaptability, ability to co-ordinate a multicultural and multi-language teams of wellsite and contractors. - Good communication skills, willingness to learn, share, awareness and management of risks. - Rigor and pro-activity are critical behaviours for the position. - Availability due to operational constraints (days and nights including week-ends). - Fluency in English
With 18 years of activity around the world, Grupo Epalmo, based in Porto, Portugal, is acknowledged in its own country and in the international markets for its competence, accuracy, professionalism and perseverance, being one of the major business groups experienced in Human Resources, Temporary Work, Professional Training, Consulting, Construction and Industrial Maintenance.
Grupo Epalmo has always followed a business dynamic focused on both clients and collaborators, and though mainly directed on the Energy, Industrial and Construction areas, it has been increasing its investments regarding the conquering of new and ambitious goals and markets.
Based always on a spirit of professionalism and supported by a technical and theoretical know-how, Grupo Epalmo, and its highly qualified and motivated teams, is the first to provide services with the aspiration to best serve the clients' demands, with dedication and consideration.
Operating in more than 20 countries, including Angola, we provide our teams and specialists, for operators in the international energy sector, from Oil & Gas and industrial maintenance, to nuclear and construction.
Grupo Epalmo, Headquarters;

Rua S. Lourenco 12 1 Sala 1 e 6
Apartado 1120
4446 – 909 Ermesinde – Portugal
Tel: (+351) 229 773 650
Fax: (+351) 229 733 544
For more information's and Resumes Submittals please use the following:
www.grupoepalmo.com