Oceaneering

Featured Employer
Aberdeen, United Kingdom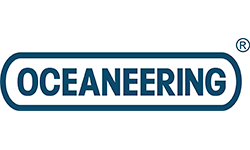 ---
Company Profile
Oceaneering is a global provider of engineered services and products, primarily to the offshore energy industry. We develop products and services for use throughout the lifecycle of an offshore oilfield, from drilling to decommissioning. We operate the world's premier fleet of work class ROVs. Additionally, we are a leader in offshore oilfield maintenance services, umbilicals, subsea hardware, and tooling. We also use applied technology expertise to serve the defense, entertainment, material handling, aerospace, science, and renewable energy industries.
Duties & Responsibilities
The Quality Engineer will provide support to the business units by implementing the Oceaneering quality management system & related tools/processes to accelerate business results, reduce COPQ and improve on time delivery.
Functions
ESSENTIAL
Provide support and leadership to the site, proactive quality programs including DFMEA, PFMEA, COPQ reduction projects, incident investigation and waste reduction projects.
Ensure requirements that are critical to quality (CTQ's) are defined, understood and aligned with current capabilities and are managed to ensure conformance.
Develop processes that are based upon items deemed Critical to Quality (CTQ's), and Critical to Process (CTP's),
Actively facilitate continuous improvement projects with a cross functional teams. Support execution and activities close out with the team.
Conduct quality based risk assessments to determine the criticality of activities performed, and the competence of affected employees.
Develop a comprehensive understanding of our Customer quality requirements.
Provide support to the Planning, Proposal, and Development process. - (risk, RFQ review, exceptions etc.).
Review, approve and provide comment on specifications, drawings, plans and procedures.
Understand when and how to establish requirements of Gage Calibration and perform, validate Measurement System Analysis (MSA)
Develop, maintain, ensure implementation and evaluate conformance to inspection and testing plans (ITPs), Incoming Quality Control plan (IQCPs), quality plans.
Facilitate/support external audits for site certifications verify and distributing work to BU as necessary, internal and external audit
Provide QA/QC support to all client projects as assigned. Support entails but it is not limited to risk management, quality reporting, audit management and other project related activities.
Prepare and troubleshoot corrective actions in relation to system related nonconforming events/near hits, adopting promoting and coaching robust root cause methodologies.
Quantify, and analyze COPQ data and metrics reporting to local and global management.
Support process monitoring and measurement processes through the development and implementation of statistical process control, where applicable.
Work closely with Technical Assurance and Program Management to support the establishment of product and process control procedures, as well as quality triggers within the production and/or service process.
Ensure the independent asset, product, and component inspection function is in accordance with industry standards, regulatory statutes, and customer requirements.
Compile and maintain detailed project Quality Assurance and Quality Control Plans.
Compile and maintain detailed client specific Product Inspection & Test Plans
Serve as Quality representative for client and 3rd party inspection site audits/meetings/visits and coordinate with Quality Control for witnessing a test.
Utilize the SmartSolve on line system to manage the fundamentals of quality assurance, provides meaningful data to the business leaders to drive improvement and align with the strategic direction.
Support the customer satisfaction and loyalty processes.
Support the organization's drive towards excellence in Health and Safety performance.
Support includes but is not limited to conducting Stop observations, attending HSE related meetings, supporting HSE improvement projects and any other related task deemed appropriate by the Manager.
NON-ESSENTIAL
Supervisory Responsibilities
This position has NO direct supervisory responsibilities.
Reporting Relationship
This position will report to the Quality Assurance Supervisor / Global Business Unit Quality Manager.
Qualifications
REQUIRED
Bachelor degree in engineering or technical field, preferably in Quality, Mechanical Engineering or Electrical Engineering
Relevant experience in Quality Engineering/Continuous Improvement with demonstrable evidence of systems and process improvement
Must have working knowledge of ISO 9001 QMS requirements
Qualified and competent as a ISO 9001 lead auditor
Working knowledge of ISO 17020 requirements
DESIRED
Green Belt certification
Proficient in Microsoft Office
Knowledge, Skills, Abilities, and Other Characteristics
Ability to read, analyze, and interpret general business periodicals, professional journals, technical procedures, or governmental regulations
Ability to apply concepts such as fractions, percentages, ratios, and proportions to practical situations
Ability to effectively present information and respond to questions from groups of managers, clients, customers, and the general public
Oceaneering pushes the frontiers of deep water, space and motion entertainment environments to execute with new, leading-edge connections to solve tomorrow's challenges, today.
As the trusted subsea connection specialist, our experience combined with the depth and breadth of our portfolio of technologies allows us to engineer solutions for the most complex subsea challenges. From routine to extreme, our integrated products, services, and innovative solutions safely de-risk operational systems, increase reliability, and enable a lower total cost of ownership.
We are connecting what's needed with what's next as the world's largest ROV operator and the leading ROV provider to the oil and gas industry with over 300 systems operating worldwide. With our safety-focused and innovative approach, we responsively and decisively react to subsea challenges while providing solutions swiftly and efficiently.
Oceaneering is ranked in the Oilfield Services Top 10 in Rigzone's 2019 Ideal Employer Rankings - find out more here.