Grupo Epalmo

Featured Employer
Luanda, Luanda Province, Angola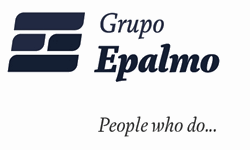 Company: Grupo Epalmo
Skills: Contracts Engineer
Other Skills: A previous experience in contracts of Field Operations type would be a plus.
Experience: 10 + Years
Education: Masters Degree
Location: Luanda, Luanda Province, Angola
No location/work authorization restrictions found.
---
The service holder is responsible, during the Execution Phase of Kaombo Project, for all the contractual activities related to the Field Operations Package, i.e. and specifically, for ensuring the management of the Field Operations contracts, mainly the Field Operations Services Contract (FOSC). Shall also provide advice concerning other contracts within the FOP packages such as LOF and MIEC.
This includes:
• The finalisation (as necessary) of Field Operation Package contracts and documentation;
• The development, at Contract Awards, of the Contract Co-ordination Manuals, their maintenance and implementation;
• The administration of the Contracts during the Execution Phases (verification of Contractors' compliance to contractual requirements, management of contractual changes (Change Orders)...) up to contracts close-out.
The service holder will have to liaise actively with the Field Operations Manager and all concerned Field Operations technical specialists for the management of these contracts. The service holder will also have to liaise, as necessary, with other Line Managers (HSE, QA...) and with specialists from Project Services (Contract Leader, Lawyer, Schedule Leader, Budget and Cost Control Leader). The service holder will be the Contractor's (FOSC, MIEC...) contact point for any contractual matter and will also liaise with the FPSO Contractor's representatives (EPSCC Contract).
The service holder may also be responsible, if any, of the preparation and management of some other necessary contract for Field Operations, from the tendering phase (incl. call for tenders, clarification, negotiation, evaluation, recommendation, preparation of final contractual documentation) up to the award, and its administration after award (verification of compliance to contractual requirements, validation of contractual changes...) up to contract close-out.
The service holder participates, by the performance of his duties, to the achievement of Field Operations team objectives in terms of Quality, Costs and Schedule.
The service holder shall observe and shall impose strict confidentiality with regards to contractual matters.
The service holder reports hierarchically to the Field Operations Control Leader and functionally to the Project Control Lead Contract Engineer.
The service holder shall replace and represent the Field Operations Control Leader as Deputy.
The service holder is also accountable for demonstrating an exemplary behaviour with regard to H3SE rules & requirements and for implementing H3SE requirements in the contracts he is in charge of.
ACTIVITIES
1. To adopt and demonstrate an exemplary behaviour with regard to H3SE and to implement HSSE requirements within his area of responsibility.
2. To be informed, for application, of Company Rules and Specifications (CR's/GS's), Project procedures, etc. related to Contract and Procurement.
3. To ensure the finalization, in compliance with Company and Project procedures and with due respect to approved schedules and milestones, of the final set of contractual and commercial documentation and coordinate the preparation of the final set of technical documentation for FOS and MIE Contracts. 0
4. To ensure the full management of commercial and contractual matters related to FOS Contract.
As such, to actively liaise with:
• All concerned technical specialists and with the management of Field Operation package;
• With Contractors' (FOSC) Contract Engineers;
• With Kaombo FPSO Contract Engineer and, as necessary, with FPSO Contractor's Contract Engineer;
• With Project Control team specialists: Contract Leader, Lawyer, Schedule Leader, Budget and Cost Control Leader.
5. To manage and have validated requested contractual and commercial changes (changes orders), coordinate requests for technical changes and follow-up related approval process according to Delegation of Authorities in force,
To prepare and follow-up associated Commitment process (with registering in TEPA tools (UNISUP...)).
6. To ensure in the verification of contractor's progress to ensure the payment is in accordance with the claimed progress, participate in the compilation of Milestone Payment Certificates and Contractor Invoices and participate in the monitoring of Contractor's remuneration
7. To ensure the settlement of disputes, if any, together with Project Control team specialists and, as necessary, with legal, insurance and finance specialists.
8. To ensure that clear and accurate records of commercial and contractual matters are maintained and monitor key dates, against dates defined in the contracts.
9. To participate in reducing contractual risks associated with interfaces with others packages and highlighting potential risks occurring during the execution of the contract.
10. To ensure the development of the Field Operations Package budget and subsequent revisions according to actual expenditure versus planned budget, potential changes...
11. To perform the close-out of Contract(s) with respect to TEP Angola and Project procedures.
12. To provide formal Feedback (REX+) on managed contracts in order to contribute to OPS/EXP contracts management improvement.
13. As a general manner, to manage all contractual and commercial activities related to Contract(s) he is in charge of, up to close-out, in the frame and with respect to procedural obligations as per Production Sharing Agreement, Decrees and Laws in force, Joint operating Agreement and in strict compliance of delegation of authorities and associated Contract and Procurement procedures.
14. To provide advice concerning the work of the FOPS Contract Engineer.
15. To timely report to the Field Operations Control Leader, highlighting progress and encountered areas of concern, and assisting the Field Operation team wrt to contractual and commercial matters
16. To ensure confidentiality of all the contractual and commercial documentation produced (whatever its support).
REQUIRED QUALIFICATIONS AND BACKGROUND
Professional Experience (years): 7-20
Experience in similar position (years): 5-7.
A previous experience in contracts of Field Operations type would be a plus.
Level / Diploma: Engineer, or equivalent.
Languages: English mandatory
CONTEXT AND ENVIRONMENT
The Kaombo Project is developed by TOTAL E&P Angola (Operator) within the frame of the Angolan Block 32 Production Sharing Agreement (PSA) signed with Sonangol (Concessionaire), and of the Block 32 Joint Operating Agreement (JOA) signed between Partners of the Contractor Group (as per PSA definition).
The Kaombo Project is a deep offshore (1,400 to 1,900 m depth) development located West Africa, Offshore Angola intended to produce Oil and Gas from medium size dispersed (23 x 41 km) reservoirs (Oligocene and Miocene - 6 development areas).
The Development Scheme is based upon two FPSO units (converted VLCCs; 2 x 115,000 bopd; about 2 Mbbl storage per FPSO) with production, water injection and gas export flowlines, risers and umbilicals (6 x subsea hybrid production loops (10 '' and 12'' insulated production lines looped with non insulated lines) i.e. 80 km of Pipe-in-Pipe and 75 km of service line). The produced gas (2 x 3.3 Mm3/d) is exported to AnLNG via the GEP network. 59 subsea wells are planned (33 producers, 26 water injections connected to 20 manifolds). 5 additional Xmas Trees are also ordered for contingent wells, plus one for back-up.
The technical challenges the project will face are the reservoirs development and management, the design one & built two conversion turret-moored FPSO's (a first) and subsea production/injection system definition.
The Kaombo Project will be developed with the objectives to maximize economical results by optimizing the reserves, the schedule and/or reducing the costs, while maintaining the technical quality of the installations, with high H3SE requirements and focus. The Angolan content of the work will also be a key factor to its success.
First oil planned for 3Q 2017 for the first (North) FPSO, and 2Q 2018 for FPSO South.
In terms of CAPEX, Kaombo will be one of the most important projects operated by TOTAL.
OTHER OBSERVATIONS ON THE SPECIFICITIES OF THE SERVICE
Base location: Luanda
Mission: Possible - Worldwide / Occasional missions if required.
With 18 years of activity around the world, Grupo Epalmo, based in Porto, Portugal, is acknowledged in its own country and in the international markets for its competence, accuracy, professionalism and perseverance, being one of the major business groups experienced in Human Resources, Temporary Work, Professional Training, Consulting, Construction and Industrial Maintenance.
Grupo Epalmo has always followed a business dynamic focused on both clients and collaborators, and though mainly directed on the Energy, Industrial and Construction areas, it has been increasing its investments regarding the conquering of new and ambitious goals and markets.
Based always on a spirit of professionalism and supported by a technical and theoretical know-how, Grupo Epalmo, and its highly qualified and motivated teams, is the first to provide services with the aspiration to best serve the clients' demands, with dedication and consideration.
Operating in more than 20 countries, including Angola, we provide our teams and specialists, for operators in the international energy sector, from Oil & Gas and industrial maintenance, to nuclear and construction.
Grupo Epalmo, Headquarters;

Rua S. Lourenco 12 1 Sala 1 e 6
Apartado 1120
4446 – 909 Ermesinde – Portugal
Tel: (+351) 229 773 650
Fax: (+351) 229 733 544
For more information's and Resumes Submittals please use the following:
www.grupoepalmo.com