NES Global Talent

Featured Employer
Fort McMurray, Alberta, Canada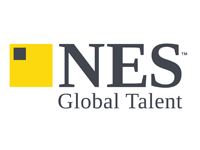 Company: NES Global Talent
Skills: Mechanical Technician
Experience: 15 + Years
Education: Associates/2 yr Degree/Diploma
Employment Type: Full Time Contractor
Salary: $60 - $70 per hour
Location: Fort McMurray, Alberta, Canada
In order to apply for this position, applicants MUST meet the following criteria. If your resume does not match these criteria, you will not be able to apply for this position.

---
NES Global Talent is a leading global technical recruitment company providing professional contract and permanent staff to a diverse world-wide client base within the oil & gas Industry. Our client is currently seeking 4-6 TA Execution Coordinators for a site based role in the Fort McMurray area. Camp accommodations and flights from Edmonton and Calgary will be given.
Qualifications
Trade Boilermaker/Pipefitter or Engineering background 15+ years
Experience as Client representative  coordinator 5 years minimum
Experienced in primavera scheduling tool and logic/sequence
Vast Technical background on Exchangers, Drums, Vessels, PSV, Towers and Tower internals, Columns,  Piping removals and replacements, and Furnaces
Can provide step listings estimation of hours
Maximo/SAP
Microsoft Suite products

Role Details: 
4/3 shift in the off season
12/2 OR 10/4 during TA
Site based, camp provided and flights from Calgary or Edmonton provided
12 hours/day
Turnaround Execution Field Coordinator:   
Reporting to the TA Execution Superintendent, you will ensure safe and efficient execution of the work scope identified in your area.  Neither safety nor Quality will be compromised in the effort to execute the work efficiently and within the time allotted for your work area.  You will liaise with all those whom have any ability to influence the outcome either through personnel, processes or procedures. 
Strategy Phase
Review and gain clarity on the premise document for the Turnaround
Establish key KPI's for this role to focus on specifically for TA2015
Participate in discussions around what "Execution Excellence" means
25% Field 75% Office
Planning Phase
Partner with Operations
Liaise with HS&E groups continually to ensure we work and rework the issues and opportunities and our plan is fit for purpose; i.e.; breathing air, ventilation plans, confined space entries, hazard matrices, NORMS etc.
Review and understand all job packages associated with your assigned area
Liaise with the corresponding planners of those work packs to ensure completeness and also ensure changes and updates are reflected
Preparation of execution for work scope in your area in the most efficient means based on the scope and geography of the area
Liaise with the Crane and Major Equipment Coordinator to choose the right size, timing and placement of equipment - maximizing opportunities to share with adjacent units when possible
Liaise with the Facilities & Logistics Coordinator to ensure the services provided are fit for purpose and also timed to avoid any impact to schedule
Assist in developing the overall Turnaround schedule
Keep lines of communication open, be part of regularly scheduled meetings with Turnaround Team sharing your progress and concerns
Develop Schedule for Turnaround activities
Determine overall sequence of events and build a timeline
Review vendor estimates as needed
Participate in the recruitment of additional Field Coordinators as needed
Review contracting strategy and interact with Contract Coordinator to ensure clarity and that it is as comprehensive and understood by all affected
Suggest opportunities for blanket permits and work through Operations Lead to implement win-win opportunities
Perform Field walk downs for job plans working and reworking the plans as necessary and also monitor for readiness as we approach feed-out
Audit the pre-work for quality and schedule
Complete all assigned actions as per "Action Tracker" - drive the results
Liaise with Projects Coordinator for clarity and alignment with any work scope being done in your areas and know "who, what, where, when, why & how"
In conjunction with the contracted work force, establish the ramp-up / down manpower numbers based on the schedules that have been reviewed
Provide guidance and mentor new personnel additions to the team, bringing them up to speed on processes, contacts, work scope & interfaces
Actively participate in discussions / meetings regarding preparation of the units ensuring alignment on RTI, other chemical cleaning, steam / condensate lines required etc.
Identify "risks" to success both at plant level and big picture
In conjunction with planner, execute "Critical Job Reviews" using multidiscipline teams to ensure a comprehensive and pigtailed plan
Assess the need for scaffold or insulation that supports the shutting down and start-up. Work to ensure that plans are made for these and that they become part of the planning and schedule development process
Document the catalyst strategy for any catalyst work in your area, and ensure the schedule reflects the plan
Coach and educate on the aspects around "Quality of work" and the strive towards zero re-work, zero leaks at start-up and zero issues to poor quality of workmanship
Perform Cold Eye Review participation from other disciplines including Operations/Planning/Field Coordinators from outside of the BU that you will be looking after
75% Field 25% Office
Execution Phase
Be sure that all pre work/Mechanical/Post work is captured in the schedule and in the step listings
Promote Safe Behaviors with Team members and craft in the field, promote Near Miss reporting and incident reporting, monitor non compliance
Participated in weekly safety meetings
Participate in Formal and informal Safety walk downs
Field walk downs to identify hazards on all jobs for Outages and TA
Intervention and coaching during execution window on substandard safety actions by contractor craft
Liaise with Safety Team members during all phases of outages and TA contribute information to help in gathering KPI
for Safety dashboard
Own the schedule for the work in your area and strive to complete the work on time, but Safely with the highest quality possible
Ensure that your plan has all "discovery work" accounted for in the first 10 days of the mechanical window 95% field 5% office.
Ensure adherence to any added work, found work, scope change processes
Boots On the Ground - you are the eyes and ears of all work in your area so remain focused and be informed, be present, manage and drive the results
Remove obstacles quickly or elevate the issue ASAP
Ensure accurate and timely updates for all field work
Ensure schedule updates are provided on time - and anticipated work in the next shifts is identified; what direction are we going based on what is happening
Manage the catalyst scope of work with all other scopes
Drive the "Safety, Quality, Wrench-Time" message home daily, interacting continually with the contractor leads to maintain focus
Attend contractor safety meetings, listen, learn & resolve as necessary
Tour the field and provide accurate updates to Execution Lead, TA Manager or others as requested
Interact with workers, creating dialogues and an environment of openness to voice concerns or suggestions
Chair cross over meetings with Operations/Contractor/Support trades to keep them focused on content and redirect as seen required
Provide positive re-enforcement and encouragement to workers and Contractor Supervision
Manage a quick resolution to road-blocks, loss of power, equipment issues, worker complaints, mis-understanding of preparations or scopes escalate to next level of supervision ASAP if resolution cannot be met
Review and correct punch list items from any PSSR (pre-start-up safety review)
Provide full support to operations as the plants are started up
Manage optimum labor and equipment resources on a daily basis comparing personal projections to the schedule data
Validate contractor LEM's for proper coding, hours and authorize
Comply with all Health and Safety requirements establish by Canadian Natural Resources Limited
Know and comply with all regulations and legislative requirements of Occupational Health and Safety Act for the Province of Alberta and environmental standards
Follow safe work procedures and ensure all comply
Report any injury or illness immediately
Report unsafe acts and conditions
Ensure Personal Protective Equipment (PPE) is available and is worn where and when required
 Close-out Phase
Ensure your plants are returned to normal conditions (as if we were never there)
Ensure all necessary updates and revisions to procedures and other documents are done (delegate as necessary through the field coordinators)
Attend turnaround +/D
Assemble all support documentation required to generate close-out report (+/D's, overtime tally, cost summaries, etc.)
Ensure all D's are addressed and changes are incorporated where appropriate
Review Turnaround Manual and update as required
Provide written evaluations on any personnel that was brought in from both within CNRL or outside
Established in 1978, NES Global Talent provides a complete range of contract and permanent talent solutions to the Oil and Gas, Power, Construction and Infrastructure, Life Sciences, Manufacturing and IT sectors worldwide. With more than 40 offices in 28 countries, we are able to provide our clients with the engineering and technical expertise they need, wherever and whenever it is needed. Offering far more than a traditional recruitment service, we fully support our contractors while they are on assignment with everything from securing visas and work permits, to providing market leading benefits packages and accommodation, ensuring they are safely and compliantly able to support our clients.