OCB Oilfield Services
Mexico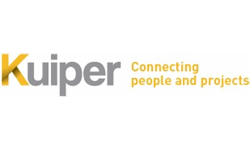 Company: OCB Oilfield Services
Skills: Safety Officer
Experience: 2 + Years
Education: Associates/2 yr Degree/Diploma
Employment Type: Rotational Salaried Employee
Salary: Neg
Location: Mexico
No location/work authorization restrictions found.
---
JOB TITLE: Safety Training Officer
REPORTING TO: Direct - Offshore Installation Manager
Functional - Area HSSEQ Manager
International Corporate work
LOCATION: Offshore
Promote and enforce applicable internal and external governing HSSEQ requirements onboard. Provide technical HSSEQ input to rig operations
Responsible for/ensure:
Compliance with the Client Code of Conduct and Fight Against Corruption.
Compliance with applicable internal and external governing requirements.
Non-compliances to Corporate policies are promptly acted on and reported to the direct supervisor.
All relevant governing documents are revised as and when required.
Good and clear communications with all involved parties.
Compliance with the standard for tidiness and cleanness.
Participate in:
Meeting activities in a proactive and constructive manner.
Training and competence assessments as assigned and/or required.
Responsible for/ensure:
Active Promotion of safety awareness and building strong safety culture on the unit.
Act as HSSEQ subject matter expert providing technical HSSEQ support and advice to rig operations, supported by Area and Corporate HSSEQ resources as required
To ensure HSSEQ Policies, Directives, Procedures and Safe working practices are understood and complied with by all onboard.
Specifically, educating crew and ensuring compliance with all HSSEQ Polices Directives and Procedures. This includes specific focus on directives and procedures related to major accident hazard management, process safety and personal injury prevention.
The Safety Training Officer shall ensure that they are fully familiar with TMS and remain up to date with amendments, revisions and all changes to HSSEQ documentation.
Non-compliances are promptly acted on and reported to the OIM and onshore HSSEQ management team, and solutions identified.
Compliance with management of change procedures.
Other HSSEQ duties are performed as and when required and/or directed by his/her direct or functional manager.
Participate in / conduct:
Act as HSE coach for all rig personnel
HSE introductions and mentoring.
HSE inspections/audits as per procedures or as directed.
risk assessments, as required.
HSE Event Lead Investigator for rig-based investigations as per procedures or as directed.
STAR conversations/STAR drills.
The planning and execution of safety drills and musters.
Preparation for future operations.
The planning and execution of all HSSEQ activities onboard
Act as HSE subject matter expert in supporting planning of high risk activities, control of work meetings, SIMOPS etc
Planning of HSSEQ activities shall take full consideration of HSSEQ trends at rig level, regional and global level to ensure prioritization of activities to mitigate risk across the company. This shall be a live plan of HSSEQ activities developed by the SO, reviewed regularly with OIM
Must be fluent in spoken and written English
Familiar with and able to operate the following:
Microsoft Word
Microsoft Excel
Microsoft Powerpoint
TMS
Synergi
Insight
Chemwatch
Other corporate systems
As per Corporate and Area specific Delegation of Authority matrices.
The Safety Training Officer is required to work without direct functional supervision offshore, supported by HSSEQ management onshore. This requires an individual with both the technical knowledge and interpersonal skills to robustly execute the requirements of the job in sometimes challenging circumstances. The Offshore HSE Advisor position is not an entry-level position.
• OFFSHORE Safety Training Officer 1
Meets requirements for entry-level membership of a recognized professional institution and demonstrates capacity to develop HSE competency within 2 years to progress to OFFSHORE HSE ADVISOR 2.
OFFSHORE Safety Training Officer 2
Meets requirements for entry-level membership of a recognized HSE professional institution
Minimum 2 years HSE related experience
OFFSHORE Safety Training Officer 3
Membership of a recognized HSE professional institution
Relevant professional qualification
Minimum 5 years HSE related experience
Ability to communicate to a high standard both verbally and written.
Strong personal skills, passion for safety, composure and ability to influence.
Proficient in the use of Microsoft Office programs.
Knowledge of rig operations.
Analytical and problem solving.
Attention to detail.
Supervisory and/or mentoring skills.
Comprehensive knowledge of company Policies, Directives and Procedures.
This section describes requirements deemed necessary for this position in the respective Area and are considered as additions to the requirements outlined in Section 1.
The requirements in Section 1 are to be considered minimum corporate requirements and deviations from same are to be handled in accordance to the Directive for Handling of non-conformities.
The Safety Officer shall familiarise themselves with Flag and Coastal State health safety and environmental Laws and regulations in the area of rig operations, as well as international regulations and requirements (IMO etc.), along with client specific safety and environmental requirements. This shall be supported by Area HSSEQ resources as required.
Assist OIM with HSSEQ activities as required.
Must pass drug screen, medical and background check.