Met T&S Ltd

Featured Employer
Svobodny, Amur Oblast, Russia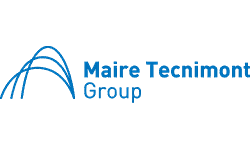 ---
Job Title: Construction Material Controller, MLC
Reference: PIR 397106230
Date of issue: 28/05/219
Project Amur Gas Processing Plant (AGPP)
Job Location: Svobodny, Russia
Job type/Contract: Temporary. Starts ASAP.
Hours/rotation: Rotation of 62 days on site and 15 days off (+ 3 paid travel days)
Salary range: Competitive salary package with benefits
Benefits:
• Single status;
• Full board and accommodation on site;
• Travel to home country in economy class.
Job summary/Role description
The project concerns the EPC for the utilities, infrastructures and off-sites facilities of a greenfield plant for the treatment of Natural Gas, located in East Russia.
Construction Material Controller (MLC) is responsible for furniture management at Site, collecting all the documents and certification covering the arrival of furniture at site and provides for recording of their movements.
Duties and responsibilities
Arrange warehouse logistics according to the instructions of the Site Manager;
Manage information relevant to arrival of furniture materials at site and their availability at the warehouse;
Coordinate the availability of shipping documentation and feed the warehouse data base with proper information;
Co-ordinate any necessary action to support customs clearance of furniture;
Manage the receiving, check, storage and preservation of furniture delivered at Site;
Manage the receiving, check, recording and traceability of furniture certificates;
Issue any supply non-conformities and follow-up the relevant resolution;
Initiate procedures concerning insurance claims for damage to furniture during transport to Site or during erection;
Start the application for insurance claims related to furniture damaged during transportation or erection;
Initiate claims against vendors for missing furniture and/or non-conformity with the relevant purchase order;
Supply Site Planner with updated information regarding furniture availability at site to support the construction schedule reliability;
Inform Site Control Manager/Coordinator about plant furniture status and delivery forecasts, in order to verify the feasibility of Construction schedules;
Manage the delivery of furniture to Subcontractors in accordance with material list presented by the same and according to the instructions given by the Supervisors;
Keep records about the handling of furniture, using corporate software systems;
Perform feasibility analysis by the Company Software System;
Keep on records of surplus furniture for possible sale at the end of the job.
PERSON SPECIFICATION
Knowledge & Qualifications
• University Degree or Diploma in relevant discipline or equivalent
Experience
· Significant experience in industrial construction of Large/XL Gas processing plants;
· Minimum of 7-10 years of experience as Material Controller in furniture control management;
· Similar role covered at least in last three projects, of comparable size.
Desirable
• Previous work experience in Russia
Skills and Abilities
• Fluent English;
• Excellent IT and analytical skills;
• Excellent communications, team-oriented and interpersonal skills;
• Attention to details;
• Self-motivation and direction, with strong bias toward timely performance and problem resolution.
Special Requirements and Comments
Only candidates with significant experience, consistent with the relevant field, will be considered for this position.
Only spontaneous candidates will be considered for this role.
The knowledge of Russian at working level would be advantageous.
The information submitted shall include:
- expected salary ($/year, gross)
- notice period (weeks)
- email address of the candidate.