Frank's International
Equatorial Guinea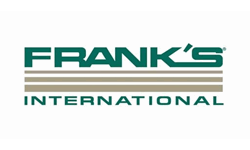 Company: Frank's International
Skills: Field Service Tech
Other Skills: Competent IT skilss. Able to manage workload/ Prioritise. Excellent communication skills.
Experience: 5 + Years
Education: Some College
Employment Type: Rotational Salaried Employee
Location: Equatorial Guinea
No location/work authorization restrictions found.
---
Position Function
The *Operations Supervisor is responsible for the daily safe running of the Offshore Operations and takes feedback to senior management on all relevant matters. The Operations Supervisor is responsible for the direct supervision for all TRS Field Personnel.
*Classification: Critical Role
Minimum Requirements
• Oil and Gas experience with operating TRS casing tools essential.
• Must have the drive and ability to meet operational deadlines and adapt as required by operational needs.
• Excellent co-ordinating, organisational and administrative skills.
• Minimum 5 years TRS offshore role including crew chief / supervisor role / responsibilities
• TRS specific - Demonstrate Technical and supervisory skills and discipline
• Awareness of various cultures and local legislation
Key Functional Skills
• Competent IT Skills in the following packages
o MS Office; Outlook, Excel, PowerPoint & Word
o ETM
o MyFrank's (SharePoint)
o FIRST
• Be able to communicate via Oral presentation and written documentation using above IT tools
• Be able to manage workload and priorities tasks.
• Personnel and Client interfacing position

Responsibilities
• Liaise with Crew Chiefs and offshore personnel on offshore operations daily ensuring the smooth running of TRS operations.
• Liaise with clients on all offshore installations daily, as required.
• Ensure all pre-job briefings and de-briefings are carried out.
• Ensure the review of all CAM Graphs Daily by Crew Supervisors and then Coordinators/self.
• Ensure upload of pre and post Job completed paperwork to ETM and JDD system including Cam Graphs.
• Ensure operational processes and procedures are implemented and adhered to.
• Ensure customs documents and customs process are in order and compliant with Frank's and country specific regulations for every load out.
• Supervise Crew and Personnel Co-ordinator and instruct as required.
• Ensure staffing levels are as required for successful operational activities/contractual requirements.
• In conjunction with HR recruit, hire, train staff, evaluate employee performance and be responsible for promotions through the Competency System.
• To ensure the Field crew are trained and competent suitable for the equipment/planned operations.
• Perform departmental disciplinary duties as required.
• Work with the Personnel Coordinator to effectively utilize offshore personnel within their role and to comply with Frank's, Country specific and client working time directives.
• To participate in call out duties and on-call rotas.
• To participate in Audits as required.
• Conduct internal audits as per audit schedule.
• To lead and ensure JSA/RA for Field Operations are completed, signed and uploaded for records.
• Lead Investigations, collaborating with QHSE, into any Field Quality or Safety incidents. i.e. RCA, CAPA.
• Draft and communicate Quality, Safety and Operational learning in collaboration with the QHSE team. i.e. Lessons Learned, HIPO's, Near miss.
• Lead safety stand downs and safety meetings in collaboration with QHSE.
• To ensure all FPM, Operations Manuals and documentation is available to the Field crews.
Authorities
• To exercise his / her "Stop Work Authority" in the event work tasks and / or assignments are deemed to be unsafe and, if necessary, request the stoppage of any work process or activity which is in direct conflict with Company Safety or Quality Management System requirements.
• To provide direction to any or all personnel in his or her area of authority.