Marathon Oil

Featured Employer
Carlsbad, New Mexico, United States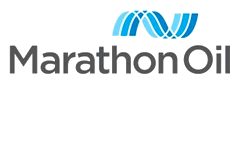 ---
Marathon is currently seeking a Health, Environment and Safety (HES) Professional for our Carlsbad, NM office. The candidate will report to the Permian HES Safety Supervisor and while will be primarily responsible for providing health and safety support to the Workover team of the Permian Asset will also be responsible for multiple other activities within our management system as detailed below.
ESSENTIAL FUNCTIONS MAY BE RESPONSIBLE FOR, BUT NOT LIMITED TO:
Provides direction and support to HES advisors supporting the Workover Team and associated rigs.
Identifies gaps to our Company Management System, identifies solutions leveraging contacts within other Marathon Resource Play assets and corporate personnel, drives implementation to reduce our risk exposure.
Be familiar with Marathon's key management system procedures, providing support and guidance to the Workover Team that ensures compliance along with continuous improvement.
Responsible for our contractor management program including HES pre-qualification and on-going HES evaluation of contractors using ISNetworld Contractor Management System.
Responsible for asset Industrial Hygiene program, ensuring compliance with corporate requirements.
Maintains working knowledge of government regulations and industry standard practices affecting safety and health matters.
Participates on functional teams developing HES&S documents to address operational needs and comply with Federal, State, and Company requirements.
Provides technical knowledge of assignment specific topics and acts as the Subject Matter Expert (SME), as needed.
Provide HES training and assist in development and delivery of HES communications.
Understand, interpret and clearly communicate regulations and corporate policies. Collaborate with other HES representatives to share best practices, corrective actions, and process improvements.
Application of our event reporting and management standard through initial scoring and subsequently leading incident investigations, presenting findings and recommendations to management.
Responsible for asset and company-wide Lessons Learned Sharing via Safety Alerts, Lessons Learned Sharing Calls, and field presentations.
Provide HES training and assist in development and delivery of HES communications.
Assess health and safety processes in the field to identify gaps and coach for continuous improvement.
As required, represent Company in trade associations to promote Company's position related to HES and implement learnings about other companies' activities as appropriate.
Participates in re-occurring Safety Leadership Engagements, including compilation of HES Performance Data and Contractor HES Event Topics.
Travel throughout the Asset and other Marathon locations on a periodic basis; May require +/- 25% of time.
PREREQUISITES
Bachelor's degree required, Health, Safety or Environmental discipline preferred.
3-5 years oil and gas industry experience preferred.
Must be a motivated self-starter with good organizational and reasoning skills.
Demonstrated ability to translate legislative/regulatory language into understandable terms.
Ability to effectively communicate and train operations and contract personnel.
Ability to work in temperature extremes or adverse weather conditions; to work both in and out of company-owned vehicle; wear appropriate safety equipment; walk, bend, stoop and lift; work in several geographic locations each day as needed.
Marathon Oil Corporation (NYSE: MRO) is an independent oil and natural gas exploration and production company based in Houston, Texas. With a material position in four of the best oil-rich U.S. resource plays in different stages of development, we offer a variety of career opportunities, whether you're a recent college graduate or an experienced professional. You'll have the tools to develop and refine the skills and knowledge you need to succeed.
Marathon Oil Company will take the necessary action to ensure that applicants are treated without regard to their race, color, religion, sex, age, disability, national origin, sexual orientation, genetic information, veteran status or other protected status under applicable employment law.
If you are a current Marathon employee please use the ERP website to submit referrals.
Posting Notes: || Carlsbad || NM || United States (US) || Not Applicable; SF:DI; SF:GH; SF:LI; SF:MN; SF:RZ || Health, Environment, Safety and Security || Not Applicable || || 29987 ||
Marathon Oil – Where You Can Make A Difference
Marathon Oil became an independent E&P company on July 1, 2011. Based in Houston, we're focused on the most significant oil-rich resource plays in the U.S. -- the Eagle Ford in Texas, Permian in New Mexico, STACK and SCOOP in Oklahoma, and the Bakken in North Dakota. We also have international operations in Europe and Africa. While we feel like a start-up in many ways, our roots go back 130 years to our company's formation in 1887. Our stock trades on the New York Stock Exchange under the ticker symbol MRO.
We're on a transformative path, with a variety of exceptional opportunities for people who are up to the challenge. If that's you – if you're seeking a challenge and ready to make a difference – you could be the right fit to help drive our future. Our U.S. exploration and development assets offer energy professionals exposure to projects from early-stage evaluation through production. Our producing international assets provide a broader perspective on the world's energy challenges.
We have more than just opportunity to offer. We're invested in equipping our people for an entire career – from advancing technical skills through to developing the leadership behaviors and skills that will take our business forward. Our competitive compensation and benefits package goes beyond the basics to include a wellness program, self-funded (with company match) and company-funded retirement plans, flexible hours in some positions and tuition reimbursement. Grow your career with us.