OBM

Featured Employer
Great Yarmouth, England, United Kingdom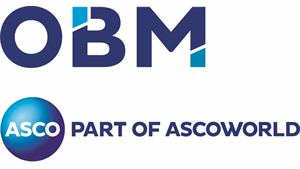 ---
As General Manager for our Southern North Sea operations you will have responsibility for the strategic delivery of both operational performance and business retention and development. Our successful candidate will therefore have extensive industry knowledge and customer networks specific to this region, along with an ambitious, driven and customer focused approach aligned to strategic goals.
Operationally you will lead a team of business Managers, monitoring and analysing contractual performance and profitability, ensuring they deliver the highest standards of safety, operational performance and service in their business area which also maximises contract profitability.
As an energised and highly credible management representative you will establish and maintain excellent relationships with current and prospective clients, generating a pipeline for new business and territories.
Through pro-actively maintaining knowledge of client developments, service offerings and those of our competitors, you will ensure the Company has a high level of positive exposure and that existing contracts maximise their potential for growth.
Regular networking and engagement will be pivotal to the identification of new markets and business opportunities, while ensuring the Company is aware of, and at the forefront of, bidding and tendering opportunities.
Drawing on, and contributing to, our existing expertise you will closely liaise with internal departments including Operations and the Strategy, Marketing and Tendering team.
The role is based in Great Yarmouth and will require regular local and national travel for which a full UK Driving Licence will be essential.
Minimum Competencies (Skills, Knowledge and Behaviours)
Significant Senior Management experience within the Oil & Gas Industry, demonstrating successful business retention and development.
Highly driven to achieve business success instilling the same in others.
Commercially astute, resilient and adaptable to changing market conditions and client demands.
Strong communication and customer relationship skills with the ability to network and influence.
Excellent interpersonal skills with established experience managing and developing teams.
Works effectively on multiple activities, setting priority levels and service delivery standards.
Adapts to short timescales and changing deadlines, retaining high standards under pressure.
Solutions based, strong planning, organising and numerical skills with excellent attention to detail.
IT literate across the MS Suite, accustomed to measuring, reporting and presenting information.
Minimum Qualifications Desirable Qualifications/Competencies
Degree in relevant subject or relevant experience. Sales/Marketing within a senior role.
As you would expect from a highly progressive company, an attractive remuneration package is available to the successful applicant.