Advance Global Recruitment
Netherlands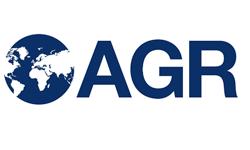 Company: Advance Global Recruitment
Skills: Financial Analyst, Operations Management, Project Management
Experience: 10 + Years
Education: Bachelors/3-5 yr Degree
Location: Netherlands
In order to apply for this position, applicants MUST meet the following criteria. If your resume does not match these criteria, you will not be able to apply for this position.

Located in region: Europe
---
Advance Global Recruitment's client is looking for Financial Project Controller
Job summary
Financial Project Controller is responsible for managing all financial aspects of a project, shows financial leadership and is instrumental in forming controlling and accounting strategies. He or she provides management reports for the projects or branch office assigned to him and is part of the Project or local Management Team.
Qualifications and competencies
Education : Minimal of Higher Vocational Education (HBO) working and thinking level (business economics)
Experience : At least 10 years working experience in an international project environment in a managerial financial role.
Experience with MS Office and financial applications.
Supplementary skills : Excellent communication skills, independent, flexible, analytical skills, persuasive, leadership skills, organisation sensitivity and cultural differences. Proven ability to work together with various parties in a coordinating and delegating role.
Job-specific qualities : Works according to less pre-determined or predictable guidelines and different deadlines. Able to improve guidelines and sets up financial structures. Complex and/or Joint Venture projects or position on Branch office overseeing more projects at once. Able to (inter)act with senior internal (AD, AC) and external (clients, JV-partners, subcontractors, auditors, regulatory officers) parties. Has a coaching role towards (Trainee) Project Controllers. Scope Number of FTEs
Additional:
Manages teams of financials / Complex and/or JV projects and or DBFM (designs/ build/ finance/maintain) projects over 250 mio turnover per year
Ability to set-up, manage and control most complex organisations and tax structures (e.g. Indonesia, India, Brazil). Participates in Management Team meetings, Board Meetings and Financial Committee (Joint Venture). Interacts with (other level) project managers/directors and area managers. In case of branch assignment: assisting the Area manager to draw up and execute an Annual Plan.
Result areas
1. Accounting Sets up, operates and manages complex administrations and manages the financial accounts for the projects assigned to him according to the guidelines adhered to within, in order to provide the project team operational and strategic financial support. Deals frequently with clients, subcontractors, governmental bodies and other external parties. Is responsible for the payroll administration. Manages improvement processes in the areas of IC/AO, reporting systems and the development of financial applications.
2. Reporting Prepares regular reports on the projects assigned to him in consultation with the Project Manager and in accordance with the guidelines applied within to provide insight into the financially realised and forecast project results. This includes the mitigation of risks, budgets designed to mitigate risk, enhance the accuracy of the projects/branch office reported financial results in close cooperation with PM, and ensure that reported results comply with (national) generally accepted accounting principles or international financial reporting standards. Able to handle reviews and audits by internal and external parties in order to be compliant with the applicable regulations.
3. Controlling Analyses budget results for the projects assigned to him at regular intervals, in consultation with the Project Manager and in line with reporting guidelines, so that he can actively monitor the budget and provide the Project Manager and other stakeholders with the information they need to direct operations more effectively. Is actively involved in strategic improvement measurements.
4. Cash Management Is jointly (with Project Manager) responsible for the cash flow and the financial position of the project, in accordance with the contractual agreements and variations thereon. This includes pro-active and close involvement in the actual and forecasted progress of the project and taking corresponding action when necessary. He/she is also responsible for providing accurate and comprehensive financial information to project management for short and longer-term financial strategizing. Close financial monitoring of clients, subcontractors and other parties is required, including taking (corrective and preventive) measures.
5. Consultation and advice Internally consults with and advises Project Managers and the Area Controller, provides strategic financial forecasts, updates on project progress and completion, mitigation of financial project related risks, taking into account the tender specifications and guidelines, in order to gain the best possible financial project result. Responsible for the relations with banks, tax advisors, auditors.
6. Tax, Legal and Statutory matters Is responsible for accurate completion of the tax returns required for the countries involved in the projects assigned to him in accordance with internal Head Office guidelines. Coordinates the provision of information to external of internal auditors for auditing purposes in alignment with corporate tax rules. Oversees the most difficult tax regimes and is actively taking measures in order to comply with local tax rules, tax filings and governmental requirements and legislation in one or more countries in order to obtain optimum financial (project) results. Is responsible for tax filing: Corporate Tax, VAT, Income Tax and Social Security and any other taxes applicable.
7. Leadership Leads, coaches, trains and directs a team of Project Controllers and Project Administrators within a project (or: several project within a region), in order to improve the quality of the financial reporting to ensure that the projects receive administrative support of a high qualitative and quantitative standard. Participates, as teacher, in internal trainings and courses. Plays an important part in development and training of Project Controllers under his supervision.
8. Other Strong knowledge of Complex Projects (financial component of the toolkit) and application thereof in practice.