Nabors

Featured Employer
Houston, Texas, United States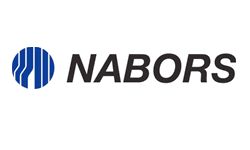 ---
Duties: Ensure Field Test Engineers support Engineering technicians during the manufacturing phase of prototypes to help familiarize themselves with tool components, functionality, and application. Coordinate Systems Test Engineer Resources, schedules and equipment. Support MWD/LWD Systems specialists to develop lab test objectives, criteria, and specifications. Coordinate people, equipment and processes related to internal Alpha and Field Beta testing of products released from the technology development group. Provide feedback to design engineers on methods to be used for improving functionality and reliability as related to field use and testing requirements. Work with Engineers and technicians to stage and perform lab and shop testing. Support Technicians on documenting test parameters and results of shop and lab testing. Provide details on events and issues encountered to design staff. Ensure field tests that are conducted within commercial applications adhere to all standard operations procedures as set forth by operations management. Coordinate Field Test Engineer Resources, schedules and equipment. Support Field Test Engineers in preparation of field test plans, including objectives and procedures and requirements of the testing. Coordinate with Operations to plan and implement logistics of personnel and equipment required on location. Coordinate with additional field tech staff to operate the job during the field test. Provide a professional interface and ensure minimal client/operational impact related to the Nabors field test program. Ensure the recording of drilling and operational parameters in conjunction with tool performance as required for real time and post-job hardware and data analysis. Manage the Generation of field test reports documenting results of field testing and present recommendations on design and operational modifications based on field results and review with Project team post-test. Provide technical support to lab & shop on maintenance and use of new products. Support operations on commercial wells as needed, regardless of field test equipment on location.
Travel to various unanticipated sites throughout the United States required.
Requirements: Employer will accept Bachelor's degree in Mechanical, Electronic, or Petroleum Engineering or Project Management, or related technical field and 3 years of work experience in job offered or 3 years of work experience in a field engineer-related occupation.
TO APPLY: Please apply on line at http://www.nabors.com/careers. Must indicate job code 1900006S.
Today, Nabors owns and operates the world's largest land-based drilling rig fleet and is a leading provider of offshore platform workover and drilling rigs in the United States and numerous international markets. With operations in 28 countries, Nabors also provides directional drilling services, performance tools and innovative technologies throughout many of the most significant oil and gas markets. Leveraging our advanced drilling automation capabilities, Nabors' highly skilled workforce continues to set new standards for operational excellence and transform our industry.

As of April 16, 2018, Nabors' assets include:
407 land drilling rigs
31 offshore platform rigs
Nabors is ranked in the Global Top 30 in Rigzone's Ideal Employer Rankings - find out more here.