Nabors

Featured Employer
Casper, Wyoming, United States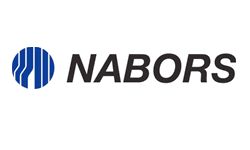 ---
Are you seeking an opportunity to show your exceptional skills and knowledge? Are you looking for a company which provides you with dynamic and challenging work environment every single day? If yes, look no further.... We are seeking individuals who are skilled, knowledgeable and ready to work in a fast paced environment to deliver top notch solutions to cater business needs.
About Nabors
Nabors Industries owns and operates one of the world's largest land-based drilling rig fleet and is a provider of offshore drilling rigs in the United States and multiple international markets. Nabors also provides directional drilling services, performance tools, and innovative technologies for its own rig fleet and those of third parties. Leveraging our advance drilling automation capabilities, Nabors' highly skilled workforce continues to set new standards for operational excellence and transform our industry.
Nabors Drilling Solutions, with revenues of approximately $400M, provides equipment, tools, services, and software products to oil and gas companies worldwide to improve the safety and efficiency of the drilling process. Our workforce, like our technology, is rapidly expanding and looking for a qualified Technician.
The Instrumentation Technician responsibilities include preparation, installation and support of NDS's drilling monitoring instrumentation service, RIGWATCH. The technician will also serve as the primary point of contact at the well site for the contractor and operator during the job. In addition, the technician will be required to market RIGWATCH to other operating drilling rigs in the assigned geographic region.
Experience as a rig electrician
• Responsible for the complete installation of RIGWATCH real-time data acquisition service on drilling rigs.

• Responsible for performing surveys of drilling rigs to determine the required hardware configurations.

• Responsible for wiring and testing systems prior to installation.

• Responsible for testing and troubleshooting data acquisition hardware and software after installation.

• Responsible for customer relations and field sales of NDS products and services.

• Responsible for inventory control of field equipment.
Qualifications
The selected candidate will have 2 or more years in the drilling industry.

Must have high school diploma or equivalent, and prefer a trade/technical school diploma.

Prior working experience with computer hardware and software

Experience with drilling instrumentation

Working knowledge with Windows based software and hardware is required along with a basic understanding of electronics

Must have a valid Driver's License

Formal training in electronics or computer software/ hardware is valued
Education and/or Experience
High school diploma, and trade/technical school diploma or 5 years related experience in Mechanical Services, Electrical, Drilling Systems or Electronics.
Language & Communication Skills
Must be fluent in English, and possess the following abilities: to read and comprehend written instructions, to effectively present information in one on one and small group situations to customers, clients, and other employees of the organization; strong documentation skills.
Mathematical skills
Possess the ability to add, subtract, multiply, divide in all units of measure, using whole numbers, common fractions, and decimals. Possess the ability to compute rate, ratio and percentage.
Reasoning Ability
Ability to apply common sense understanding to carry out detailed but uninvolved written or oral instructions. Ability to solve problems involving a few concrete variables in standardized situations.
Computer Skills
General knowledge of word processing software and email messaging, and an all around general knowledge of computers operations. Ability to type at a minimum of 35 words per minute.
Certificates, Licenses, And Registrations
Valid Driver's License
Valid Passport
Behavioral Competencies
• Problem Solving - Identifies and resolves problems in a timely manner, gathers and analyzes information skillfully, develops alternative solutions, works well in a problem solving situation, uses reason when dealing with emotional topics.
• Technical Skills - Assesses own strengths and weaknesses; pursues training and development opportunities; strives to continuously build knowledge and skills; shares expertise with others.
• Oral communication - Speaks clearly and persuasively in positive or negative situations; listens and gets clarification; responds well to questions; demonstrates group presentation skills; participates in meetings.
• Written Communication - Writes clearly and informative; edits work for spelling and grammar; varies writing style to meet needs; presents numerical data effectively; able to read and interpret written information.
• Teamwork - Balances team and individual responsibilities; exhibits objectivity and openness to others' views; gives and welcomes feedbacks; contributes to building a positive team spirit; puts success of team above own interest; able to build moral and group commitments to goals and objectives; supports everyone's efforts to succeed.
• Ethics - Treats people with respect; keeps commitments; in spires the trust of others; works with integrity and ethically; upholds organizational values.
• Motivation - Sets and achieves challenging goals; demonstrates persistence and overcomes obstacles; measures self against standard of excellence;
• Planning/Organizing - Uses time efficiently; plans for additional resources; sets goals and objectives.
• Professionalism - Approaches others in a tactful manner; reacts well under pressure; treats others with respect and consideration regardless of their status or position; accepts responsibility for own actions; follows through on commitments.
• Quality - Demonstrates accuracy and thoroughness; looks for ways to improve and promote quality; applies feedback to improve performance; monitors own work to ensure quality.
• Safety and Security - Observes safety and security procedures; determines appropriate action beyond guidelines; reports potentially unsafe conditions; uses equipment and materials properly.
Physical Requirements / Working Conditions
• Walking or standing for long periods of time
• Bending or stooping
• Climbing stairs and/or ladders
• Lifting up to 50lbs
• Use of hand tools
• Operating a vehicle
Today, Nabors owns and operates the world's largest land-based drilling rig fleet and is a leading provider of offshore platform workover and drilling rigs in the United States and numerous international markets. With operations in 28 countries, Nabors also provides directional drilling services, performance tools and innovative technologies throughout many of the most significant oil and gas markets. Leveraging our advanced drilling automation capabilities, Nabors' highly skilled workforce continues to set new standards for operational excellence and transform our industry.

As of April 16, 2018, Nabors' assets include:
407 land drilling rigs
31 offshore platform rigs
Nabors is ranked in the Global Top 30 in Rigzone's Ideal Employer Rankings - find out more here.