Halliburton

Featured Employer
Stavanger, Rogaland, Norway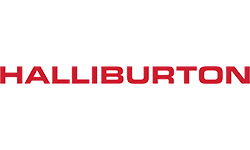 Company: Halliburton
Skills: Accounting, Financial Analyst
Experience: 2 + Years
Education: Bachelors/3-5 yr Degree
Employment Type: Full Time Salaried Employee
Location: Stavanger, Rogaland, Norway
No location/work authorization restrictions found.
---
Er DU den vi leter etter?
Du er nysgjerrig og trives med å arbeide i et dynamisk, spennende og uformelt arbeidsmiljø.
Den rette kandidat vil være økonomisk fagperson og rådgiver til forretningsutviklingsavdelingen, og være en viktig bidragsyter i anbudsarbeid og oppfølging av kundekontrakter.

Ansvarsområder
I denne rollen kan du forvente en arbeidsdag hvor du er i jevnlig kontakt med kolleger fra ulike deler av organisasjonen, og du må derfor ha gode kommunikasjon- og samarbeidsferdigheter.
Kandidaten må ha gode organisatoriske evner og kunne håndtere komplekse oppgaver i en hektisk hverdag, ofte med korte tidsfrister.
Du må være proaktiv, fleksibel og trives i et miljø med høyt aktivitetsnivå.
Vi søker deg som ser både detaljene, samt hvordan disse passer inn i det store bildet.
I denne rollen er det viktig at du behersker både norsk og engelsk skriftlig og muntlig.

Vi tilbyr
Konkurransedyktige pensjons- og forsikringsordninger
Helseforsikring/behandlingsforsikring
Gunstig aksjespareordning
Fokus på teknologi og utvikling
Dyktige kolleger i et internasjonalt arbeidsmiljø

Arbeidsbeskrivelse
Økonomisk rådgiving for forretningsutviklingsavdelingen
Gjennomgang av kontrakter
Månedlig rapportering, inkludert variansanalyse av kontrakter
Utarbeide lønnsomhetsanalyser
Utarbeide årlig kundeplan
Beregne og vedlikeholde interne kostnadssatser
Utvikle modeller for beregning og simulering ifm kontraktsinngåelser
Bruk av, og kunnskap til å utvikle, digitale modeller for bedre effektivitet og nøyaktighet
Sikre samsvar med prosedyrer og prosesser
Prosessforbedringer

Kvalifikasjoner
Høyere økonomisk utdanning på Bachelor- eller mastergradsnivå
Du arbeider selvstendig (under tilsyn) og i team, proaktiv og fokus på sikkerhet
Minimum 2 års erfaring fra regnskap og kostnadskontroll, fortrinnsvis fra oljeindustrien eller prosjektregnskap
God Excel kunnskap, herunder bruk og utvikling av makroer (VBA)
SAP erfaring

Sted:
Eldfiskvegen 1, 4056 Tananger, Norge

Avdeling:
Økonomi
100% stilling

Kontaktpersoner:
Ansvarlig for stillingen: Kristian Vargland (+ 47) 938 79 918
Rekrutterer: Synnøve Gysland Sunde (+ 47) 51 83 72 30

Frist: 31.05 2019

English version
Are YOU the one we are looking for?
You are curious and thrive with working in a dynamic, exciting and informal working environment.
The right candidate will be the finance expert and guide to our business development department, and an important contributor in tender work and contract management.

Areas of responsibility
In this role you can expect a work day where you are in daily contact with colleagues from various part of the organization and you will therefore need to have good communication and collaborative skills.
The candidate must have good organizational skills and able to handle a complex and hectic everyday life, often with short deadlines. You must be proactive and flexible and thrive in a high activity level environment.
We seek you who are keen on overall thinking and ability to see the big picture and also see new solutions for improvement.
In this position it is important that you are fluent in Norwegian and English both written and orally.

We offer
Competitive pension- and insurance scheme
Company health service
Beneficial employee stock-purchase plan
Focus on technology and further development
Highly skilled colleagues in an international environment

Job description
Financial guide for the business development department
Review of contracts and contract proposals
Monthly reporting, including variation analysis by contract
Analyze contract profitability
Prepare annual financial plan by customer
Calculate and maintain internal cost rates
Develop various simulation and calculation models, including business cases
Usage, and the ability to develop, digital models for better efficiency and accuracy
Ensure compliance with law and policies
Process improvements

Qualifications
Higher commercial education at Bachelor or Masters Level
Ability to work independently (under supervision) and in a team, to be proactive and focused on safety
Minimum of 2 years' experience from accounting and cost control, preferable from the oil industry or project accounting
Strong Excel knowledge, including use and development of macros (VBA)
SAP experience
Location:
Eldfiskvegen 1, 4056 Tananger, Norway

Product Service Line:
Finance
100% position

Contact Persons:
Hiring Manager: Kristian Vargland (+47) 938 79 918
Recruiter: Synnøve Gysland Sunde (+47) 51 83 72 30

Deadline: 31st of May 2019
Founded in 1919, Halliburton is one of the world's largest providers of products and services to the energy industry. With over 50,000 employees, representing 140 nationalities, and operations in approximately 70 countries, the company serves the upstream oil and gas industry throughout the lifecycle of the reservoir – from locating hydrocarbons and managing geological data, to drilling and formation evaluation, well construction, completion and production optimization. Halliburton's fascinating and proud history reveals a continuous focus on innovation and expansion that began with the company's founder, Erle P. Halliburton. After borrowing a wagon, a team of mules and a pump, he built a wooden mixing box and started an oil well cementing business in Duncan, Oklahoma.
In the 1930s, Halliburton established its first research laboratories where the company tested cement mixes, began offering acidizing services to break down the resistance of limestone formations and increase the production of oil and gas, and performed its first offshore cementing job using a barge-mounted cementing unit at a rig in the Creole Field in the Gulf of Mexico. This was the beginning of what was to become the world's most extensive offshore service.
Halliburton took the initial steps toward becoming a worldwide company in 1926. We sold five cementing units to an English company in Burma, the start of our Eastern Hemisphere operations, and Erle P. Halliburton sent his brothers to open our business in Alberta, Canada. We opened in Venezuela in 1940. By 1946, the company – using its innovative technology – had expanded into Colombia, Ecuador, Peru and the Middle East and began performing services for the Arabian-American Oil Company, the forerunner of Saudi Aramco.
In 1951, Halliburton made its first appearance in Europe as Halliburton Italiana SpA., a wholly owned subsidiary in Italy. In the next seven years, Halliburton launched Halliburton Company Germany GmbH, set up operations in Argentina and established a subsidiary in England.
In 1984, Halliburton provided all of the well completion equipment for the first multiwell platform offshore China. Two years later, Halliburton became the first American company to perform an oilfield service job on the China mainland
The final decade of the 20th century brought more changes and growth to Halliburton. The company opened a branch office in Moscow in 1991.
The company realigned its work into Eastern and Western Hemisphere operations in 2006, and in 2007, divided its service offerings into two divisions: Completion and Production, and Drilling and Evaluation.
Today, Halliburton offers the world's broadest array of products, services and integrated solutions for oil and gas exploration, development and production.
To learn more about career opportunities, please visit www.gohalliburton.com.
Halliburton is an equal opportunity employer.
Halliburton placed 2nd in the 2018 Rigzone Ideal Employer Rankings - find out more.