Fugro USA Marine, Inc.

Featured Employer
Lafayette, Louisiana, United States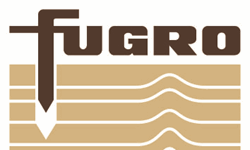 Company: Fugro USA Marine, Inc.
Skills: Project Management, Surveying
Other Skills: Dimensional Control
Education: Bachelors/3-5 yr Degree
Location: Lafayette, Louisiana, United States
No location/work authorization restrictions found.
---
Job Description
The senior project manager will hold or share responsibilities with other project management personnel, operations staff, and business development staff for all phases of contract operations, including, but not limited to, assisting in the preparation of proposals, presentation of capabilities to potential clients, compliance with contract terms and conditions, project setup, communicating specifications, monitoring and reporting progress, schedule and budget compliance, coordinating project teams, revenue recognition and invoicing, and project closeout for all Dimensional Control projects and customers.  
POSITION REQUIREMENTS
Non-Negotiable Requirements
Bachelor's degree in engineering, business, remote sensing, or related field of study; major or significant course work in project management preferred

Five (5) years of successful project management experience (i.e., achieved expected business results) in Dimensional Control or related industry, with at least five (5) years of progressively responsible experience in management and two (2) years of client management experience with primary accountability for client relationships at the management level

Able to plan, organize, and function effectively in a dynamic environment, addressing multiple demands of production, clients, and affiliates

Able to develop and maintain strong relationships with clients, both internal and external

A deep understanding of project management tools and approaches to manage complex, multi-disciplinary projects from inception to final delivery

The technical depth and creativity to be able to make sound technical decisions and to guide and direct project teams and multiple full project lifecycles

Dedication and commitment to client satisfaction and company profitability

Excellent verbal and written communication skills as well as strong organizational and interpersonal skills.
Other Relevant/Preferred Knowledge, Skills, and Experience
Project Management Professional (PMP)

certification/designation

highly preferred

Professional, executive-like dress and personal professional demeanor

Technical and Commercial presentation skills
POSITION DUTIES/WORK RESPONSIBILITIES
Essential Job Functions
Develop and maintain and/or manage contracts for current and new business.

Review and verify project planning materials before production begins. This includes the verification of estimates and job cost setup, project boundaries, control distribution, project layouts, and other project design materials.

Develop the necessary reporting and communication tools and provide effective, timely, and informative communication to clients throughout the projects cycle.

Monitor financial aspects of projects and handle billing and other financial items. Prepare requests for invoicing through the review and analysis of both month and job to date performance against budget, direct hours, aging receivables, work in progress, accrued expenses, time record lists, subcontractor activity, and contract backlogs. 

Consult finance on aging receivables to promote collection, alerting finance of any outstanding technical/production issues. Aid collection through direct contact with the client as necessary.

Inform the Service Line Manager on project completion status (monthly basis), as well as on technical difficulties leading to a delay in payment, and when the project is finally closed.

Effectively handle internal problems and client complaints, reporting issues that could have an adverse affect on project schedule, budget, or quality to operations management.

Perform final closeout of projects in accordance with quality system requirements.

Promote future business and task orders through regular communication with clients to determine potential opportunities for future work.
Other Job Duties
 

Technical supervision and/or training of project management staff, as needed.

Ensure that departmental procedures are followed

Project a professional appearance and cooperative attitude; maintain high ethical standards and confidentiality in representing the Company to ensure a professional representation at all times.

Assume other activities, duties, and responsibilities as needed.

Comply with the requirements of the company's documented quality system.

Remain current on changes within the industry through publications, and continuing education.
Our Contribution to You (Growth Opportunity)
At Fugro, we focus on helping our employees at every level of their career identify and use their strengths to contribute their best every day. From entry-level team members to senior leaders, we believe there is always room to grow knowledge and experiences.  We support our employees by offering opportunities to sharpen their skills through on the job learning experiences to formal internal and external development programs.
Benefits
At Fugro, we value people and offer a broad range of benefits which include, but are not limited to:
A choice of Medical, Dental and Vision Plans

Basic Group Life and AD&D Insurance

Short-term and Long-term Disability

A broad range of voluntary benefits

An employer matched, 100% vested 401(k) Plan
We are the world's leading, independent provider of geo-intelligence and asset integrity solutions for large constructions, infrastructure and natural resources. We provide the technical data and information required to design, construct and maintain your structures and infrastructure in a safe, reliable and efficient manner.
Are you new to the workforce and just starting your career? Are you looking for new challenges in your field of expertise? Have you learned and acquired skills which translate easily into our global workforce? Fugro has opportunities for individuals at all career levels and experience. Explore the possibilities to Join Team Fugro!
10 Reasons To Join Fugro
Many of us have asked ourselves what are the compelling reasons that we love our jobs and what keeps us committed to this company. We want to share those reasons with you so that you know why we are so engaged and motivated by working for Fugro.
1 - We have been rewarded for our good work.
Fugro delegates responsibility to the lowest level possible meaning that there are outstanding opportunities to grow your career.
2 - We love being part of a great team.
Fugro's team driven work environments allow us to succeed in and celebrate our work as part of a team.
3 - We work with the best and brightest.
Fugro is led by industry leading individuals who share their knowledge as mentors to others.
4 - We get to work with individuals from all over the globe.
Fugro's diverse culture and global footprint means that we get exposed to people and cultures from all over the world.
5 - We have learned more working at Fugro than any other time in our career.
Fugro is committed to providing ongoing training and development to the staff.
6 - We chart our own course.
Fugro's global presence means that there are virtually unlimited opportunities to grow and work internationally.
7 - We want to come home at night and we care about the communities in which we work.
Fugro has a strong commitment to health, safety and the environment.
8 - We get to work with some awesome tools.
Fugro has a passion to employ technology and innovation in the workplace.
9 - We sleep well at night knowing Fugro is a strong and stable company.
Fugro has been in existence for more than 50 years and during that time has continued to grow and prosper.
10 - We get to be part of something greater than just a Company.
Fugro is committed to corporate social responsibility and this is expressed through charitable support and volunteerism in the communities in which we live and work.