OCB Oilfield Services
Saudi Arabia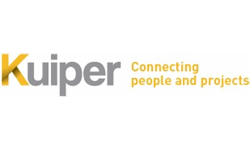 Company: OCB Oilfield Services
Skills: Electrician
Other Skills: COMPEX Electrical Gas & Vapors Ex01 - Ex04
Experience: 5 + Years
Education: Associates/2 yr Degree/Diploma
Employment Type: Rotational Salaried Employee
Location: Saudi Arabia
No location/work authorization restrictions found.
---
JOB TITLE: Senior Electrician
REPORTING TO: Technical Section Leader / OIM-DSL
LOCATION: Saudi Arabia
RIG TYPE: Jack-up
Responsible for operating, maintaining and repairing electrical equipment and systems, organizing and supervising the electrical personnel onboard and assisting the Electrical Supervisor with his/her daily duties where applicable.
Responsible for/ensure:
Compliance with the Client Code of Conduct.
Compliance with applicable internal and external governing requirements.
That any operations do not exceed the limitations of the unit or its equipment.
Daily detailed planning is conducted for all upcoming operations.
Good and clear communications with all involved parties
That technical related certification at all times is valid and available onboard
Compliance with Client training, certification and competence requirements.
That all relevant personnel are adequately trained in handling emergencies.
That all emergency equipment is in good condition and configured as required.
Non-compliances are promptly acted on and reported to the direct supervisor.
Training and competence assessments as assigned and/or required are performed.
Compliance with the standard for tidiness and cleanness.
Assume the safety role as per station bill and emergency preparedness plan.
Participate in:
Meeting activities in a proactive and constructive manner.
Training and competence assessments as assigned and/or required.
Responsible for/ensure:
All relevant governing documents are adhered to by direct reports.
All relevant governing documents are revised as and when required.
That clear daily guidelines are provided to all direct reports.
Visible leadership by spending time in the field and monitoring daily operations.
Required logbooks are maintained and updated as per requirements.
Thorough handovers are provided at each daily change of shift.
Subordinates are trained to fill higher positions.
Other duties are performed as required and/or directed by his/her direct supervisor.
Responsible for/ensure:
That all relevant equipment is maintained and maintenance is recorded.
Operational preparedness of all safety and emergency equipment.
Sufficient stock of spare parts and materials required is maintained.
As per Corporate and Regional specific Delegation of Authority matrices.
Offshore Survival
OGUK Medical
COMPEX Electrical Gas & Vapors Ex01 - Ex04
2.0 REGIONAL REQUIREMENTS
This section describes requirements deemed necessary for this position in the respective region and are considered as additions to the requirements outlined in Section 1.
The requirements in Section 1 are to be considered minimum corporate requirements and deviations from same are to be handled in accordance to the Directive for Handling of non-conformities.