Qatar Petroleum

Featured Employer
Ras Laffan, Al Khor, Qatar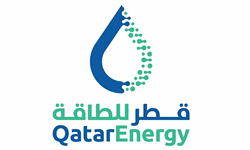 ---
Department
Drilling & Completions

Title
GENERAL TECHNICIAN (GAS LIFT)

Primary Purpose of Job
Performs calibration and PRESSURE TESTING of GAS LIFT VALVES based on the gas lift valve design program and records the status of retrieved Gas lift valves. Carries out preventative maintenance, repairs and calibration of Emergency shutdown panel and pneumatic/ hydraulic pumps used for Well completion and testing operations at Offshore Rigs. Performs calibration, preventative maintenance, repairs and pressure testing of downhole Amerada pressure gauges and clocks. Carries out calibration and quality checks of Pressure gauges and drift bars used at the Workshop operations for pressure testing, calibration and drifting the completion sub-assemblies, thereby ensuring that the measurement system at Workshop operations are within the tolerance range as per the Quality procedure. Is fully familiar with all the Workshop related Quality procedures and QP's latest lifting regulation 1. Performs calibration, nitrogen charging and pressure testing of Injection pressure and Tubing operated gaslift valves of 1" and 1.5" sizes of Camco and Weatherford make. The operations are performed under the guidelines laid down in the relevant API and Quality procedure. 2. Carries out repair, maintenance and servicing of Emergency shut down panels and pneumatic pressure operated high pressure hydraulic pumps used during the well completion/workover operations on the rigs and wireline operations on the well head jackets. The functions have been detailed below: 3. Carries out maintenance, repairs, calibrations and logistics of downhole Amerada pressure gauges and temperature recorders and as such fulfils the following objectives.

Education
Diploma in MECHANICAL engineering with experience of working with Gas lift valves, Downhole gauges, Dead Weight Tester, Shutdown panels and high pressure hydraulic pumps. Computer knowledge of Microsoft office and SAP. Good written and spoken knowledge of English.

Experience & Skills
8 years experience with an oil company of repute involved in downhole gauges and gas lift valves work. Must be fully conversant with the hydro-pneumatic instrument related systems.

Qatar Petroleum is an integrated national oil company (NOC) responsible for the sustainable development of the oil and gas industry in Qatar and beyond.

Qatar Petroleum's activities encompass the entire spectrum of the oil and gas value chain locally, regionally, and internationally, and include the exploration, refining, production, marketing and sales of oil and gas, liquefied natural gas (LNG), natural gas liquids (NGL), gas to liquids (GTL) products, refined products, petrochemicals, fertilizers, steel and aluminum.
Qatar Petroleum is committed to contribute to a better future by meeting today's economic needs, while safeguarding our environment and resources for generations to come. Thriving on innovation and excellence, Qatar Petroleum is bound to the highest levels of sustainable human, socio-economic, and environmental development in Qatar and beyond.

For more information, please visit www.qp.com.qa
Qatar Petroleum is ranked in the Global Top 30 in Rigzone's Ideal Employer Rankings - find out more here.