Halliburton

Featured Employer
Stavanger, Rogaland, Norway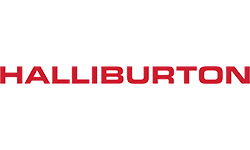 Company: Halliburton
Skills: Instrumentation Technician
Education: High School/Secondary
Employment Type: Full Time Salaried Employee
Location: Stavanger, Rogaland, Norway
No location/work authorization restrictions found.
---
På grunn av økende arbeidsmengde søker Baroid BaraLogix® en tekniker innen elektro og automasjon til Baroids tekniske verkstedgruppe. Denne gruppen er ansvarlig for installasjon, vedlikehold og daglig drift av operasjonene av BaraLogix® utstyr. Fra tid til annen vil du også være involvert i vedlikehold og kalibrering av laboratorieutstyr.

Baroids BaraLogix® avdeling leverer tjenester innen automatisk overvåkning av borevæsker i offshore boreoperasjoner ved bruk av automatiske sensorer som kan styres fra land. Resultater fra dette utstyret blir brukt til å modellere effektene av bore- og kompletteringsvæsker ved hjelp av et simuleringsprogram som følger tilstanden til boreriggen («digital tvilling»). Disse tjenestene og modellene gir kundene våre en god oversikt over brønnen og dens tilstand og utvikling. Dette bidrar til motvirkning av nedetid og utilsiktede hendelser og gjør at våre kunder kan bore trygt og effektivt.

Som tekniker hos oss vil du være del av et dynamisk og fremtidsrettet team, med ledende teknologi og ekspertise innen mud-logging og simuleringer i boreindustrien.

Arbeidsoppgaver:
Planlegging, installasjon og idriftsettelse av utstyr offshore
Vedlikehold av utstyr både onshore og offshore
Kalibrering og kvalitetskontroll av utstyr og målinger
Prosjektarbeid mot nye og eksisterende kunder, med fokus på HMS, kvalitet og kostnadskontroll
Implementering av nytt utstyr, arbeidsmetoder og prosedyrer
Ta del i vaktordning for teknisk support
Arbeid offshore må påberegnes

Vi tilbyr:
Konkurransedyktige pensjons- og forsikringsordninger
Helseforsikring/behandlingsforsikring
Gunstig aksjespareordning
Fokus på teknologi og utvikling
Dyktige kolleger i et internasjonalt arbeidsmiljø

Kvalifikasjoner:
Fagbrev innenfor elektrofag (elektriker, automatiker, automasjonsmekaniker eller tilsvarende)
GSK Grunnleggende sikkerhets- og beredskapskurs er ønskelig
Gode norsk- og engelskkunnskaper, både muntlig og skriftlig
Gode PC-kunnskaper, og kjennskap til datanettverk

Personlige egenskaper:
Stillingen forutsetter at du med største selvfølgelighet følger bedriftens HMS prosedyrer
Det er viktig at du er detaljorientert og nøyaktig i ditt arbeid da feil kan få store konsekvenser
Det samarbeides mye på tvers av disipliner, avdelinger, kunder og personell og det er derfor svært viktig at du har gode kommunikasjons- og samarbeidsevner
Mange prosjekter er knyttet sammen på flere nivåer og krever at du evner å jobbe selvstendig med egne prosjekter og i team for å sikre god erfaringsoverføring
Tett og direkte kommunikasjon med kunder både på land og offshore krever at du er kundeorientert og serviceinnstilt
Mange tekniske løsninger krever nytenkning og nye løsninger. Det er derfor viktig at du er initiativrik og løsningsorientert, samt evner å ta til deg mye og ny kunnskap
I denne stillingen er det viktig å jobbe målrettet, ofte med korte tidsfrister. Dette stiller krav til at du er proaktiv og fleksibel

Arbeidssted:
Eldfiskvegen 1, 4056 Tananger, Norway

Product Service Line:
Baroid BaraLogix®
100% stilling

Kontaktinformasjon:
Ansvarlig for stillingen: Duncan Clinch (+47) 404 49 576
Rekrutterer: Hanne C. Sørensen (+47) 51 83 74 53

Søknadsfrist: 01.06.2019

English version:

Due to increased activity, Halliburton's Baroid BaraLogix® product line is looking for an electrician/automation technician for its technical workshop. You will join a group responsible for installations, repair and maintenance and daily operations of BaraLogix® equipment. From time to time you may be involved in the maintenance and repair of laboratory equipment as well.

Baroid's BaraLogix® product line provides services related to automatic monitoring of drilling fluid properties using remotely located automated mud monitoring equipment for offshore operations. Data from this equipment is used to model the effects of drilling and completion fluid' behavior in the well through the use of a "digital twin" simulation program. These services provide our clients with data for well monitoring and control, and contribute to prevent downtime through identification of wellbore and drilling fluid conditions that are occurring or may occur should remedial actions not be taken.

As a technician working for Baroid you will be part of a dynamic and future oriented team, with leading equipment and expertise in remote measurement and simulation operations for the drilling industry.

Job description:
Planning, installation and commissioning of offshore equipment
Maintenance of equipment both onshore and offshore
Calibration and quality control of equipment and measurements
Participate in planning and execution of projects for new and existing clients with focus on HSE, quality and cost control
Implementation of new equipment, work methods and procedures
Participate in duty scheme for technical support
Position will require offshore travelling/work

We offer:
Competitive pension- and insurance scheme
Company health service
Beneficial employee stock-purchase plan
Focus on technology and further development
Highly skilled colleagues in an international environment

Qualifications:
Trade certificate required for automation, electrician, automation mechanic or equivalent
Basic safety and emergency training is desirable
Good Norwegian and English skills, verbal and written
Solid PC skills and knowledge of computer networks

Personal qualities:
The position requires that you champion the Company's HSE procedures
Being detail oriented and accurate is important as mistakes can have big consequences
Collaboration across disciplines, departments, clients and personnel is common, requiring good communication and interpersonal skills
A lot of our projects are tied together on multiple levels requiring you to work both independently and in teams, ensuring solid experience transfer.
For close and direct communication with clients both on- and offshore you will need to be service minded and customer oriented
A lot of our technical solutions require innovative thinking and a new approach to existing solutions, thus requires you to be comfortable with taking initiative and being solution oriented
In this position it is important to work in a goal-oriented fashion, often with deadlines, thus being proactive and flexible is important

Location:
Eldfiskvegen 1, 4056 Tananger, Norway

Product Service Line:
Baroid BaraLogix®
Full time

Contact Persons:
Hiring Manager: Duncan Clinch (+47) 404 49 576
Recruiter: Hanne C. Sørensen (+47) 51 83 74 53

Deadline: 1st June 2019
Founded in 1919, Halliburton is one of the world's largest providers of products and services to the energy industry. With over 50,000 employees, representing 140 nationalities, and operations in approximately 70 countries, the company serves the upstream oil and gas industry throughout the lifecycle of the reservoir – from locating hydrocarbons and managing geological data, to drilling and formation evaluation, well construction, completion and production optimization. Halliburton's fascinating and proud history reveals a continuous focus on innovation and expansion that began with the company's founder, Erle P. Halliburton. After borrowing a wagon, a team of mules and a pump, he built a wooden mixing box and started an oil well cementing business in Duncan, Oklahoma.
In the 1930s, Halliburton established its first research laboratories where the company tested cement mixes, began offering acidizing services to break down the resistance of limestone formations and increase the production of oil and gas, and performed its first offshore cementing job using a barge-mounted cementing unit at a rig in the Creole Field in the Gulf of Mexico. This was the beginning of what was to become the world's most extensive offshore service.
Halliburton took the initial steps toward becoming a worldwide company in 1926. We sold five cementing units to an English company in Burma, the start of our Eastern Hemisphere operations, and Erle P. Halliburton sent his brothers to open our business in Alberta, Canada. We opened in Venezuela in 1940. By 1946, the company – using its innovative technology – had expanded into Colombia, Ecuador, Peru and the Middle East and began performing services for the Arabian-American Oil Company, the forerunner of Saudi Aramco.
In 1951, Halliburton made its first appearance in Europe as Halliburton Italiana SpA., a wholly owned subsidiary in Italy. In the next seven years, Halliburton launched Halliburton Company Germany GmbH, set up operations in Argentina and established a subsidiary in England.
In 1984, Halliburton provided all of the well completion equipment for the first multiwell platform offshore China. Two years later, Halliburton became the first American company to perform an oilfield service job on the China mainland
The final decade of the 20th century brought more changes and growth to Halliburton. The company opened a branch office in Moscow in 1991.
The company realigned its work into Eastern and Western Hemisphere operations in 2006, and in 2007, divided its service offerings into two divisions: Completion and Production, and Drilling and Evaluation.
Today, Halliburton offers the world's broadest array of products, services and integrated solutions for oil and gas exploration, development and production.
To learn more about career opportunities, please visit www.gohalliburton.com.
Halliburton is an equal opportunity employer.
Halliburton placed 2nd in the 2018 Rigzone Ideal Employer Rankings - find out more.