Nabors

Featured Employer
Houston, Texas, United States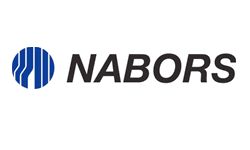 ---
Are you seeking an opportunity to show your exceptional skills and knowledge? Are you looking for a company which provides you with dynamic and challenging work environment every single day? If yes, look no further.... We are probing for individuals who are skilled, knowledgeable and are ready to work in a fast paced environment to deliver top notch solutions to cater business needs.

• About Nabors
Nabors Industries owns and operates the world's largest land-based drilling rig fleet and is a leading provider of offshore platform workover and drilling rigs in the U.S. and multiple international markets. Nabors also provides innovative drilling technology, directional drilling operations and drilling instrumentation and software. Through its various subsidiaries, Nabors manufactures and sells top drives, catwalks, wrenches, drawworks and other drilling related equipment which are installed on both onshore and offshore drilling rigs.
• Nabors Drilling Solutions is an oil and gas service company and a division of Nabors Drilling Technologies USA, Inc. With offices in Alaska, North Dakota, North East, Wyoming, East/South/and West Texas, we are positioned to service both the North American and International marketplaces. Our workforce, like our technology, is rapidly expanding and looking for a qualified Rig Equipment Field Support Technician.
JOB RESPONSIBILITIES

RIGLINE 24/7™ Rig Equipment Field Support Technicians are Nabors front line technical support experts. Experience with drilling rig operations and equipment is required. The ability to gather information, diagnose problems, and resolve issues is the technician's primary task. The technician is expected to resolve routine issues and log all calls in a tracking system. Technicians will manage the issue from beginning to end, working with other departments, until resolution. This a rotational shift position in the support center, open 24 hours a day, every day of the year.
• Assist internal and external customers with troubleshooting of Rig Equipment (Top Drive, Catwalk, Wrench, Drawworks, VFDs, Generators, Mud Pumps, BOP)

• Expeditiously work to troubleshoot and resolve downtime events, acting as liaison between the field and internal departments until event resolution is achieved.

• Understand rig network protocols and remote access rig systems to troubleshoot, diagnose and resolve issues.

• Work to achieve remote resolution to minimize impact of failures and reduce customer downtime.

• Relay dispatch request to District Operations Supervisors for issues that cannot be resolved via phone and/or email.

• Gather and collect critical relative information pertaining to Rig Equipment failures in an effort to improve operation/maintenance processes and procedures.

• Create tracking ticket and document issue within JIRA (tracking system) for all Rig Equipment issues.

• Resolve problems by clarifying issues through researching and exploring solutions, and escalating unresolved problems while providing superior customer service.

• Oversee Equipment Condition Monitoring systems and notify customers of issues which could result in catastrophic equipment failure and unexpected downtime.
REQUIREMENTS
• 5+ years' experience in technical services, plus advanced mechanical, hydraulic and electrical skills.
• Must have high school diploma or equivalent; prefer a trade / technical school diploma.
• Must have excellent verbal and written communication skills.
• Must demonstrate the ability to troubleshoot problems and determine the proper steps to address issues.
• Must have the ability to keep detailed logs while speaking with clients and analyzing issues. (Typing skills required 40+ wpm)
PREFERRED QUALIFICATION
• Bachelor's degree in Mechanical or Electrical Engineering
• Oil Field/Rig Experience
• Military experience
ESSENTIAL SKILLS / PHYSICAL REQUIREMENTS / WORKING CONDITIONS
• Read electrical and hydraulic schematics
• Read mechanical drawings and blueprints.
• Understand fundamentals of electrical circuits
• Understand fundamentals of hydraulics
• Understand basic industrial programming languages
• Understand computers, networks, servers and communication components work
• Ability to understand how multiple systems work together (integrated systems)
• Ability to use test equipment such as multimeters, oscilloscope, meggers, gauges
• Work well under pressure
• Professional presence and demeanor.
• Good verbal and written communications skills.
• Must be a team oriented person
• Technical writing skills
• Ability to develop new ideas and work independently.
• Creative thinker and problem solver.
• Attention to detail.
• Ability to work in the field as required, less than 10%.
• Work rotational12 hours shifts - weekends, days, nights, holidays possible
Today, Nabors owns and operates the world's largest land-based drilling rig fleet and is a leading provider of offshore platform workover and drilling rigs in the United States and numerous international markets. With operations in 28 countries, Nabors also provides directional drilling services, performance tools and innovative technologies throughout many of the most significant oil and gas markets. Leveraging our advanced drilling automation capabilities, Nabors' highly skilled workforce continues to set new standards for operational excellence and transform our industry.

As of April 16, 2018, Nabors' assets include:
407 land drilling rigs
31 offshore platform rigs
Nabors is ranked in the Global Top 30 in Rigzone's Ideal Employer Rankings - find out more here.