Nabors

Featured Employer
Casper, Wyoming, United States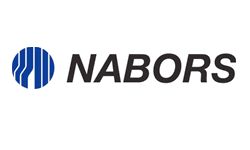 Company: Nabors
Skills: Motorman
Experience: 1 + Years
Education: Some College
Location: Casper, Wyoming, United States
No location/work authorization restrictions found.
---
The Motorman is responsible for working with the Mechanic, if applicable, so as to ensure the regular preventative maintenance activities for the main engines, air compressors, portable water system, sewage treatment system, drill water manifold and pumps, bilge manifold and bilge system, fire pumps and cold start air compressors occur in a timely manner so as to prevent downtime and ensure the efficient and continual functioning of the mechanical equipment on board the drilling rig. In addition to this, the Motorman is also responsible for assisting the Mechanic, if applicable with the maintenance and repairs to the mechanical devices used in the living quarters including among others, the dishwasher, clothes washing and drying machines, etc. The Motorman, Mechanic and Electrician are responsible to ensure that fuel and oil transfers from supply boats are performed in a safe manner while complying with all state, federal and company rules and regulations. He/she will work as an assistant to the Mechanic as required. The Motorman must perform this job in a safe and efficient manner. The employee works under the close supervision of the Assistant Toolpusher, Sr. Toolpusher or Mechanic, if applicable. The Motorman works as a member of the maintenance team. This team, consisting of the Mechanic, if applicable, Motorman, Electrician and Welder, work under the supervision and direction of the Toolpusher. As such, it is imperative that each member of the team be willing to assist the other worker in the performance of the job when requested to do so. The Motorman must be a self-starter and be able to work under a loosely supervised environment. He/she must be able to grasp, follow and quickly respond to moderately complex instructions. It is just as important that the Motorman be able to give concise and specific instructions and directions to the Mechanic, if applicable, Welder or Roustabouts who may be working with him/her. The Motorman must be able to relate to and work well with others for extended periods of time while living and working in relatively close confines. The Motorman generally works a 7 days on 7 days off or 14 days on 14 days off rotation. A normal workday is a 12 hour tour.
The Motorman transfers to the drilling rig via helicopter or supply or crew boat. When transferring via helicopter, the employee may be required to sit up to 1 to 1-1/2 hours in a confined space with limited leg room. When transferring via supply boat, the ride may be on rough and turbulent seas for 8 to 10 hours. The Motorman may have to stand and walk on wet/slippery surfaces in all kinds of weather. When preparing to transfer to the drilling rig, the employee may have to walk on the boat deck with waves washing across the deck. The actual transfer to the drilling rig is accomplished with the use of a personal basket or a swing rope. The personnel basket requires good dynamic balance and hand grip to hold onto the basket. The personnel basket may attain a height in excess of 100 feet above the water surface during transfer. When he/she transfers via swing rope, the employee must be able to hold his/her weight on a swing rope over open water for the duration of the transfer. When utilizing the swing rope to transfer to and from the rig, the employee must have good perceptual judgment to properly time the swing to coordinate with the rising and falling of the vessel. He/she may also have to work on equipment while suspended above the rig floor by a safety harness. For these reasons, the Motorman must be comfortable with working at heights. The employee must also have a good dynamic balance to allow safe walking, lifting, carrying and climbing. All employees are instructed to seek the assistance of another worker or use a mechanical assistive device to help him/her anytime the employee feels the object to be handled is too large either in size or weight for him/her to safely handle independently. During the daily routine of performing the job duties of the Motorman position, the employee can be expected to periodically (10-12 times per tour) independently lift and carry a variety of items including tools, supplies, and equipment weighing 25 to 30 lbs. for up to 200 feet plus up or down 1 to 3 flights of stairs. Seldom will this occur in successive trips without an opportunity for the Motorman to perform other activities. The employee may be requested to lift items this heavy from the floor to overhead level. The Motorman will continually handle small hand tools weighing less than 10 lbs. throughout the day. The Motorman will independently handle tools and equipment weighing 50 to 75 lbs. (with assistance), generally 2 to 4 times per workday. Employee can expect to lift these objects to 5 foot height and hold there for 12 to 15 seconds while the Welder tacks them into place or the Mechanic (if applicable) bolts them into place. With the help of another worker, the Motorman will lift a chain hoist weighing 62 to 140 lbs. from the floor to overhead height. These objects may be carried 500-1000 feet plus up or down 1 to 4 flights of stairs for two to three times in quick succession. On occasion, the Motorman, with the assistance of one to two other workers, may be called upon to lift objects as large as a 290 lb. centrifugal pump from the floor up to a 6" high pallet. The workers may also drag this pump over to an area that can be reached with the crane. This may be for a distance of 8 to 10 feet to as far as 40 feet. When assisting the Mechanic (if applicable) with various repairs, the Motorman will lift and handle a variety of supplies and equipment. For items weighing more than 50 lbs. or of sufficient size that the Motorman is unable to safely and efficiently handle them independently, the employee will solicit the assistance of another worker or use a mechanical assistive device. A sample of the various objects the Motorman may lift, carry or drag is listed below. This is not intended to be an all inclusive list, but rather to present a general indication as to the approximate size and weights of some of the larger items handled. • Magnum Pump Impeller 35 lbs. 14" x 4" x 2" • 3 Ton Chain Hoist with Chain 50 lbs. 15" x 7" x 5" • 5 Ton Chain Hoist with Chain 90 lbs. 19" x 12" x 8" • 6 Ton Chain Hoist with Chain 140 lbs. 20" x 13" x 8" • Top Drive Torque Cylinder 160 lbs. 21" x 8" x 8" • Water Pump 58 lbs. • Lube Oil Pump Main Engine 158 lbs. 14" x 13"• Main Engine Fuel Injector Pump 75 lbs. 17" x 7" • Pawl Release Cylinder 80 lbs. 17" x 7" x 7"
• Pawl Release Cylinder 140 lbs. 27" x 9" x 9" • Hydraulic Torque Wrench Motor 100 lbs. 16" x 9" x 19" • Diaphragm Pump 80 lbs. 14" x 26" x 14" • Mud Pump Liner 162 lbs. 16" x 9" 50' 1" Coiled House 80 lbs. 36" x 5" • Hydraulic Rotary Head 164 lbs. 14" x 9" • 60" Pipe Wrench 50 lbs. 44" x 2" • 36" Pipe Wrench 20 lbs. 32" x 2" • Pipe Dope Bucket 50-62 lbs. 14" x 22" handles • 2" Wilden Pump 80 lbs. 27" x 18" x 13" • Jack Motor 50 lbs. 9" x 9" x 6" • Pump for Tongs 52 lbs. 11" x 6" x 6" • Hydraulic Jack 128 lbs. 9" x 8" diameter • Jackie Pump 93 lbs. 18" x 6" x 6 • Rig Lights 64 lbs. 17" x 16" x 22" The Motorman may be required to push/pull on equipment tools, chains, wrenches and ropes with up to 150 lbs. of force. Force is generated for up to 2-4 seconds. Employee may repeat this task 20 times in succession. The Motorman will have to get in and out of many different positions throughout the workday including bending, squatting, crawling, as well as working on employee's back or stomach when attempting to repair various mechanical devices. The employee must have good knowledge and experience with repairing various types of diesel engines as well as mechanical assist devices. In addition to the diesel motors located on the rig, the Motorman is also responsible for the repair and maintenance of the following areas of the rig: • Mud pumps and mud conditioning equipment (this is generally performed by the Derrickman; however, may be assisted by the Motorman). • Air compressors, pumps and water systems. • Waste disposal unit• Fuel oil purifier This is not meant to be a complete list of the types of structures, motors, machines, and equipment that the Motorman works with on a daily basis. It is placed here purely to give the applicant a general idea of the scope of the position.
MINIMUM QUALIFICATIONS:
1. Experience and/or training/schooling in the repair or maintenance of diesel motors and generators.
2. Physical and cognitive ability and agility to perform the essential functions of this position.
3. Ability to wear respiratory protective devices.
LICENSURE/CERTIFICATE REQUIRED:
1. STOP Program for Supervisors.
Today, Nabors owns and operates the world's largest land-based drilling rig fleet and is a leading provider of offshore platform workover and drilling rigs in the United States and numerous international markets. With operations in 28 countries, Nabors also provides directional drilling services, performance tools and innovative technologies throughout many of the most significant oil and gas markets. Leveraging our advanced drilling automation capabilities, Nabors' highly skilled workforce continues to set new standards for operational excellence and transform our industry.

As of April 16, 2018, Nabors' assets include:
407 land drilling rigs
31 offshore platform rigs
Nabors is ranked in the Global Top 30 in Rigzone's Ideal Employer Rankings - find out more here.