John Crane Asset Management Solutions

Featured Employer
Aberdeen, Scotland, United Kingdom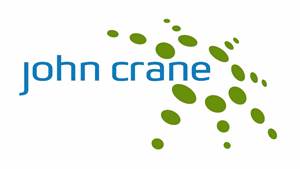 Company: John Crane Asset Management Solutions
Skills: Maintenance Engineer, Maintenance Technician, Reliability Engineer
Other Skills: Condition Monitoring, Vibration Analyst, Vibration Analysis, Thermography, CBM, CM
Experience: 5 + Years
Education: Some College
Employment Type: Full Time Salaried Employee
Location: Aberdeen, Scotland, United Kingdom
In order to apply for this position, applicants MUST meet the following criteria. If your resume does not match these criteria, you will not be able to apply for this position.

Located in region: Europe
---
John Crane Asset Management Solutions (JCAMS) is the John Crane Centre of Excellence for Maintenance Consultancy and Condition Monitoring.
Job Description
The Senior CBM Engineer is responsible for the collection of data and initial analysis offshore for their assigned sites and their direct reports, the SCBME is the customer focal point for assigned sites, data analyses and formal reporting. The supervisory part of the role is to mentor, direct and supervise routine and specialist ad-hoc work and performance testing to the CBM Engineers (CBME) ensuring that all CBME generated reports are accurate and complete along with final sign off of reports prior to issue to customers. Mentor and coach their direct reports to enable the continuous development of their skills and training. An important element of this role is the training of customer staff in quality data collection.

The SCBME must have a desire to grow and learn while being innovative in problem solving with a "can do" attitude.
Duties & Responsibilities
To provide frontline support (client facing) for ad-hoc work and fault diagnosis
To have a proactive approach, seeking to continuously improve the JCAMS service to our clients and generate new business opportunities.
To adhere to the Company's Quality Assurance (QA) procedure and Health & Safety (HSMS) and Environment (EMS) management systems.
Be aware of and comply with all company Quality Assurance systems and documentation.
Mentor and train CBM Engineers
Review with CBMEs collected data, analysis and data bases
Review Site visit reports with CBMEs
Ensure that testing and preparation of all required equipment for site visits to include Test Equipment and Sample cases is carried out
Ensure that the responsible CBME arranges for the shipping of equipment to and from Customers Sites
Look for continuous improvements in processes and procedures
Vibration Monitoring:
Set up of vibration monitoring databases.
Collect or co-ordinate the collection of quality vibration data from rotating machinery according to the defined lists and any ad-hoc schedules as identified/requested by our customer
On going database management
Lube Oil Analysis:
Set up of Lube Oil Analysis programme
Collect or co-ordinate the collection of oil samples from plant according to the defined workscope and any ad-hoc schedule as identified
Liaison with Oil Analysis Laboratory
Analysis / Interpretation of the lube oil / grease sample results in order to diagnose equipment defects
Ongoing database management / improvement of programme
Thermography:
Set up of thermography programme
Collect or co-ordinate the collection and analysis of quality thermographic images as required.
Continuous improvement of programme and use of equipment.
Performance Monitoring:
Complete performance assessments on centrifugal pumps, particularly emergency fire-pumps and complete report as per QWI.
General monitoring of performance indicators on key machinery/systems as part of routine service.
Team Working:
Attendance and participation at Group and Section meetings as far as is reasonably practicable.
Help and advise Junior Staff where applicable.
Training - Highlight training gaps and where identified, participate in available onsite training both as deliverer and recipient.
Service Development:
The SCBME should always aspire to improve service to clients and be aware of opportunities to grow and develop the JCAMS business.
Improve the clients understanding of the benefits of Condition Based Maintenance as part of a Maintenance Strategy.
The Individual
Good communication skills, both written and verbal. The job requires considerable communication with the client, on a technical and managerial level.
Computer literate. Familiar with, Windows and Microsoft packages (Word, Excel) and Email and possess good report writing skills.
Ability to work in a team environment and to show initiative when required. The role requires the SCBME to be highly motivated and be able to adopt a proactive approach to system improvement/problem solving and knowledge sharing.
An in depth understanding of machine condition monitoring and the role it has to play in Condition Based Maintenance (CBM).
Level 2 BINDT Vibration analysis or equivalent as a minimum, preferable to be Level 3.
Direct 'hands on' experience in the set up and operation of condition monitoring programmes, involving the use of hand held vibration data collectors and analysis software as well as lubricant analysis and collection of quality samples. Should have the ability to review/analyse all relevant data and provide information/report to client on overall machinery/system condition/integrity.
The ability to take an holistic approach to Condition Based Maintenance and not restrict observations and analysis to issued routines but encompasses the entire package and all plant with which they have contact either formally or informally.
Should have a background knowledge of the operation and maintenance of rotating machinery:
Gas and Steam Turbines
Centrifugal Pumps and Compressors
Reciprocating and Screw Compressors
Induction Motors
Generators
Fans
Diesel Engines
Gearboxes
Cranes
Sound knowledge of the component parts of such machinery
Knowledge of the different types of equipment used for vibration data collection