Qatar Petroleum

Featured Employer
Qatar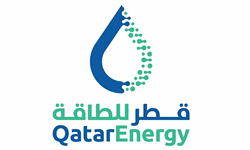 ---
Department
INFORMATION & COMMUNICATION TECHNOLOGY

Title
Service Desk Analyst (ITC)

Primary Purpose of Job
This position requires post-holder to be part of a team, and perform all tasks assigned to deliver top class service to our customers. Supervise site support team in ICT service desk section, and provide 3rd level support to customers. Supervise on site implementation of ICT department projects and liaises with other teams to ensure successful implementation. Post-holder is required to be up-to-date on evolving IT technology and market best practices. Excellent communication skills is required (telephone and face to face). Being able to communicate in Clear English/Arabic is equally important to high technical skills.

Education
• Bachelor degree in Computer Engineering/Science or related IT field
• Excellent knowledge of the desktop technical technologies, standards and development methodologies.
• Minimum of 6 years' experience in Client support field in enterprise environment.
• Excellent experience in research and evaluation, in relation to desktop technologies and best practices.
• Experience with desktop and LAN/WAN environments
• Experience in customer focused environment
• Good ability in leading projects and resource management
• Excellent experience in documentation/reports/proposals.
• Excellent knowledge in cabling infrastructure, general networking services
• ITIL v3. Certification
• Excellent knowledge in Cloud technologies/platforms
• MCSE: Productivity is preferred
• Excellent knowledge in mobile platform Support (IOS/ Android/ Windows)

Experience & Skills
• Provide consistent 3rd level support and maintain high customer service level.
• Continues monitoring and evaluation of IT site support team process's key performance indicators (KPI), analyze onsite technical requirement, and introduce process enhancements to support processes.
• Participate in after-hours site support activities including standby, mass-movements and monitor technicians overtime.
• Create, update and review weekly, monthly and ad-hoc reports generated by SDS and present findings to management as needed.
• Act as second level escalation for IT site support operation and issues, this includes negative user feedback, and Users' issues not resolved on site, to ensure fast resolution of reported issues.
• Escalate issues that require management attention e.g. VIP/VVIP requests and incidents, MAJOR incidents, Service disruption, service unavailability... Etc.
• Ensure that IT standards, policies and procedures are followed on site, and mitigate audit findings reported, to ensure compliance. Supervise site support first response team and manage resources in case of security incident or breach.
• Participate in the evaluation and testing of new technology/Software/patches before deployment and detect any possible conflict that can be resolved or reported.
• Reduce interruption of service faced by the end user by reporting all incidents on site, escalate to concerned ICT sections, follow up and ensure resolution.

Qatar Petroleum is an integrated national oil company (NOC) responsible for the sustainable development of the oil and gas industry in Qatar and beyond.

Qatar Petroleum's activities encompass the entire spectrum of the oil and gas value chain locally, regionally, and internationally, and include the exploration, refining, production, marketing and sales of oil and gas, liquefied natural gas (LNG), natural gas liquids (NGL), gas to liquids (GTL) products, refined products, petrochemicals, fertilizers, steel and aluminum.
Qatar Petroleum is committed to contribute to a better future by meeting today's economic needs, while safeguarding our environment and resources for generations to come. Thriving on innovation and excellence, Qatar Petroleum is bound to the highest levels of sustainable human, socio-economic, and environmental development in Qatar and beyond.

For more information, please visit www.qp.com.qa
Qatar Petroleum is ranked in the Global Top 30 in Rigzone's Ideal Employer Rankings - find out more here.