International Development Company Manpower Supply

Featured Employer
Abu Dhabi, Abu Dhabi, United Arab Emirates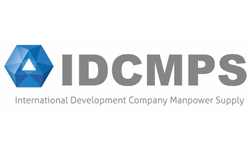 Company: International Development Company Manpower Supply
Skills: Mechanical Engineering
Experience: 15 + Years
Education: Bachelors/3-5 yr Degree
Employment Type: Full Time Salaried Employee
Location: Abu Dhabi, Abu Dhabi, United Arab Emirates
No location/work authorization restrictions found.
---
Job Purpose
Provide technical assistance and guidance in the application of mechanical engineering principles, methods, and techniques and coordinate and assist the vendors through project life cycle to ensure timeliness,quality and consistency of such work and adherence to the client requirements and contract specifications.
Main Accountabilities
• Work as part of team, delivering own tasks in line with deadlines and standards and supporting others to achieve their goals
• Assist in identifying and selection of engineering design firms based on the allocated budget and technical specifications of the proposed project;
• Coordinate and assist the outsourced third party mechanical engineers in writing specifications, mechanical codes, properties of mechanical components, and principles of operation and application of mechanical equipment, as per project requirements;
• Assist in preparing preliminary engineering analysis of projects to include:preliminary designs,cost calculations, entire life cycle costs and mechanical equipment selections ;
• Assist in evaluating, selecting and ensuring application of standard mechanical engineering techniques,
procedures and criteria by outsourced third party service providers;
• Inspect construction sites on a periodical basis in order to ensure compliance and adherence to design specifications and adherence to HSE and quality Standards;
• Conduct equipment tests and measurements according to pre-established methodologies and procedural guidelines;
• Help in reviewing consultant-prepared design drawings, indicating basic design corrections, prepare technical specifications, review engineering plans for compliance with Company standards and client requirements;
• Resolves and, when necessary, escalate concerns to the line Manager regarding modifications or building structural changes or project phase changes;
• Prepare project files for relevant aspects of the project that is being worked on; maintain logs and records of work performed; prepare periodic and special reports as required;
• Maintain accurate reports of contract work, progress and completion reports, purchase requests, requisitions, and reports of claims;
• Collect data, identify changes to contract and inform the line Manager on budget requirements, work progress, milestones achieved and indicates operational budgets, expenditures and claims of the third party consultants and contractors.
EHS
• Comply with the established EHSM procedures of which they have been informed, instructed and trained.
• Actively participate along with the management towards implementation of EHSMS requirements
• Report to the respective manager or supervisor about any potentially unsafe act or condition, which may cause EHS impacts.
• Report all EHS incidents to the respective line manager
People and Financial Responsibilities
People Management
• Assist Senior Mechanical Engineer
Financial Responsibilities
• Assist in project budget allocation studies
• Assist in project cost control and compliance with allocated budget
Main interaction
Internal interaction (inside Company)
• Mechanical Design Manger
• Senior Mechanical Engineer
• Project Senior Architect/Design Lead
• Project Technical/Engineering Design Team
• PCO, Procurement, Construction & FM
• All Support Functions
External interaction (outside Company)
• Consultants
• Others (as deemed necessary)
Experience and qualifications required
Knowledge and Experience
• Technical/professional/post graduate qualification in Mechanical Engineering with relevant experience
Qualifications
• Technical/Professional/Bachelor Degree/Post Graduate with a minimum of 0-4 years (UAE Nationals) or 2-6 years (Expats) experience in the relevant department.
Core competencies required
Core Competencies
• Customer Focus- Level Z: Builds customer relationships and engages customers in development of solutions
• Delivering Results- Level Z: Supports others to deliver results
• Developing People- Level Z: Provides clear goals and standards to enable others to focus on goal achievement
• Teamwork & Co-operation- Level Z: Proactively builds and maintains collaboration
• Effective Communication- Level Z: Ability to use multiple communication channels with different people
• Managing & Adapting to Change- Level Z: Works willingly and co-operates with change even when the situation is not well defined
Technical Competencies
1. Design and specification for mechanical engineering: Demonstrate general awareness of the stages of design and specification of mechanical engineering in building projects.
Examples of knowledge comprised within this level are:
• General awareness of the different stages of the design process
• A general understanding of the concepts of Modern Methods of Construction
Z. Inspection of mechanical equipment: Demonstrate general awareness and understanding of inspection methods and techniques.
Examples of knowledge comprised within this level are:
• How inspections are carried out
• Benefits and sequences of conducting inspections
3. Mechanical industry and organization standards: Demonstrate a general knowledge and understanding the organization's codes and standards.
Examples of knowledge comprised within this level are:
• International mechanical engineering codes and standards
• UAE regulations and organization, codes and standards
4. Maintenance management: Demonstrate general awareness and understanding maintenance services. Examples of knowledge comprised within this level are:
• Planning maintenance services
• Delivering maintenance services
5. Design economics and cost planning: Demonstrate general awareness and understanding of the various methods to control cost pre-contract.
Demonstrate awareness of the factors which will impact the project cost. Examples of knowledge comprised within this level are:
• How different design processes can affect the construction and operational cost
• Different techniques used to manage costs pre-contract
6. Contract administration: Demonstrate general awareness and knowledge of the roles and responsibilities of the mechanical engineer administrating an mechanical construction contract.
Examples of knowledge comprised within this level are:
• Responsibilities of mechanical engineers in administering an mechanical construction contract
• Contractual provisions relating to forms of contracts they have administered
7. Project audit: Demonstrate awareness and knowledge of the importance of project audit and how it can be conducted.
Examples of knowledge comprised within this level are :
• Reasons behind conducting a project audit
• How a project audit can be conducted
Other Competencies
• Cultural Awareness: experience and understanding of working with people from different cultures
• Business English: verbal and written
• Arabic preferred: verbal and written
IT Skills: MS Office (Excel, Word, PowerPoint) and MS Outlook
At IDC Manpower Supply we understand that the task of providing services of requirement and selection of personnel demands a high degree of integration between the client and its adviser in order to create a partnership that really add value to the process, Our mission is that our clients made their final decisions counting with all the information and local expertise that IDC Manpower Supply makes available to them.
Our firm counts with a team of seasoned professionals with long standing experience in the areas of recruitment and selection of specialized personnel for the oil Industry, who will manage this process end-to-end and assist you in taking the right human resources decision.
Our Parent Company, International Development Company (IDC) is one of the UAE's leading service and supply companies. With its international expertise in the oil, gas, power and water, telecommunication, private industrial projects, construction, petrochemical industries, along with a reputation for progressive and innovative approaches to business, it has experienced rapid expansion and prosperity.
Over the course of 39 years, IDC maintained its continuous coverage of interrelated fields; starting with the oil & gas industry, and its focus on developing countries that are experiencing an increasing need of equipment, spare parts, consumer goods and general industrial supplies. This earned IDC its reputation as a quality supplier of material, equipment and services that are provided by engineers and well-qualified specialists in various fields.