International Development Company Manpower Supply

Featured Employer
Abu Dhabi, Abu Dhabi, United Arab Emirates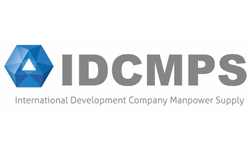 Company: International Development Company Manpower Supply
Skills: Architect
Experience: 15 + Years
Education: Bachelors/3-5 yr Degree
Employment Type: Full Time Salaried Employee
Location: Abu Dhabi, Abu Dhabi, United Arab Emirates
No location/work authorization restrictions found.
---
Job Purpose
Assist the Senior Architect I Design Lead on architecture-related aspects throughout the design phase, and provide general technical support on project design to ensure correctness, efficiency and quality of design works, and maintain consistency with the Client's requirements, compliance with allocated budget and adherence to Consultancy Service Contract.
Main Accountabilities
Attend project design meetings and workshops to follow up project design progress
Assist in verifying Client's requirements and project's design parameters, to prepare the Project Brief and Space Program.
Assist in preparing the technical Scope of Work to float the design consultancy tender of new projects.
Assist in technical reviews of Consultants' submissions for each design stage towards formal sign off and moving on to the next stage.
Assist in conducting Value Engineering workshops and actively contribute to its activities and ensure implementation of its approved results to maintain cost compliance with allocated budget;
Assist in the technical coordination and communication with the internal Engineering Team, Project Coordinator, Consultant, Project Control and Procurement Departments;
Assist in evaluating the Consultant's performance and preparation of relevant reports for consideration by Higher Management and Procurement;
Assist in tracking attainment of NOC's and Authorities Design Approvals to ensure timely acquisition of project Building Permit;
Assist in evaluating Design Change Requests, to facilitate its review and approval by Higher Management for incorporation into the project design;
Assist in the prequalification/technical evaluation of consultants/contractors bidding for Company
projects, to facilitate·opening of commercial bids accordingly.
EHS
Comply with the established EHSMS procedures of which they have been informed, instructed and trained.
Actively participate along with the management towards implementation of EHSMS requirements.
Report to the respective manager or supervisor about any potentially unsafe act or condition, which may cause EHS impacts.
Report all EHS incidents to the respective line manager .
People and Financial Responsibilities
People Management
Assistance of Senior Architect I Design Lead
Reporting to Manager of the Architectural Design
Financial Responsibilities
Assist in project budget allocation studies
Assist in project cost control and compliance with allocated budget
Experience and qualifications required
Knowledge and Experience (Please refer to guidance for knowledge and experience required by grade)
Knowledge and experience required is at a bachelor's level with 1year experience in buildings projects design within Architectural Design Sector either working for a Consultancy or Contractor or Project Management Consultancy.
General Knowledge of Local Authorities codes and regulations, especially in the architectural design field.
General knowledge of building projects design, site plan components, architectural layouts, facades studies, interior and exterior material selection, modern design technologies, design quality control/quality assurance, buildings projects operation requirements, health, safety and environmental basic mandates.
General knowledge of buildings' design, construction and delivery within Abu Dhabi Emirate. Qualifications (Please refer to guidance for qulaifications required by grade}
Degree or associated qualification in Architectural Design I Engineering or a suitable related field
Have Bachelor Degree/ Graduate with a minimum of 0 years (UAE Nationals) or 2-4 years (Expats) of experience in the relevant department.
Computational Skills
Knowledge of various design software and general computing techniques as per job needs
Knowledge of relevant modern design tools used on the job
Core Competencies
Customer Focus- Level 2 :Builds customer relationships and engages customers in development of solutions
Delivering Results- Level 2: Supports others to deliver results
Developing People- Level 2: Provides clear goals and standards to enable others to focus on goal achievement
Teamwork & Co-operation- Level2: Proactively builds and maintains collaboration
Effective Communication- Level2: Ability to use multiple communication channels with different people
Managing & Adapting to Change- Level 2: Works willingly and co-operates with change even when the situation is not well defined
Technical Competencies
Design stages planning, activities and deliverables
Project Brief and Scope of work components and documentation
Types of engineering systems (Structural, Electrical, Mechanical)
Engineering systems selection and mandates of its technical coordination with architectural design
Materials and FF&E selection and specifications
International Specifications Standards
Project costing, cost control and techniques of Value Management and Value Engineering
Other Competencies
Cultural Awareness: experience and understanding of working with people from different cultures
Business English: verbal and written
Arabic preferred: verbal and written
IT Skills: MS Office (Excel, Word, PowerPoint) and MS Outlook
At IDC Manpower Supply we understand that the task of providing services of requirement and selection of personnel demands a high degree of integration between the client and its adviser in order to create a partnership that really add value to the process, Our mission is that our clients made their final decisions counting with all the information and local expertise that IDC Manpower Supply makes available to them.
Our firm counts with a team of seasoned professionals with long standing experience in the areas of recruitment and selection of specialized personnel for the oil Industry, who will manage this process end-to-end and assist you in taking the right human resources decision.
Our Parent Company, International Development Company (IDC) is one of the UAE's leading service and supply companies. With its international expertise in the oil, gas, power and water, telecommunication, private industrial projects, construction, petrochemical industries, along with a reputation for progressive and innovative approaches to business, it has experienced rapid expansion and prosperity.
Over the course of 39 years, IDC maintained its continuous coverage of interrelated fields; starting with the oil & gas industry, and its focus on developing countries that are experiencing an increasing need of equipment, spare parts, consumer goods and general industrial supplies. This earned IDC its reputation as a quality supplier of material, equipment and services that are provided by engineers and well-qualified specialists in various fields.