BJ Services
Shreveport, Louisiana, United States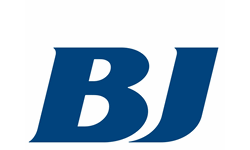 Company: BJ Services
Skills: Cementing, Field Service Tech, Production Operator
Education: High School/Secondary
Location: Shreveport, Louisiana, United States
In order to apply for this position, applicants MUST meet the following criteria. If your resume does not match these criteria, you will not be able to apply for this position.

Authorized to work in: US
---
JOB PURPOSE:
The Field Operator is responsible for driving, operating, and maintaining cementing services equipment. The Operator will also be responsible for assembling and preparing equipment for installation and service, performing pre-and post equipment inspections and maintenance, assist in monitoring well controls, and contributing to safe rigging operations during and after service delivery.
ROLES & RESPONSIBILITIES
• Responsible for driving and operating heavy trucks and equipment
• Performs rigging in / out duties for Cementing Services equipment; contributes to safe rigging operations during and after service delivery
• Lifts, carries, moves and assembles iron pipes and equipment to / from trucks and well site
• Reviews and completes pump logs, chemical tallies, and maintenance checklists
• Monitors control panels to gauge pressure, flow, revolutions per minute (RPMs), and other diagnostic information of equipment (i.e. transmission lock-ups, rig savers, etc)
• Participates in and monitor execution of job/service: control operation of equipment or systems by using control mechanisms or direct physical activity to operate equipment or processes.
• With guidance from Supervisors, adjusts increase / decrease fluid pressure and flow as required.
• Assists Supervisor with calculating and mixing chemicals.
• Acts as a mentor to Operator-in-Training/Operator 1 level employees. Assists in training and provides guidance on safe and effective operating procedures.
• Maintains truck and equipment to standards, and ensures all equipment, including personal protective equipment, is in proper working order.
• Inspects truck equipment and supplies such as tires, lights, brakes, gas, oil, and water pre-and post-trip
• Conducts maintenance and inspection of Blowout Preventer (BOP), injection head, power-pack (hydraulics), stripper, wellhead connections, etc.
• Completes quarterly maintenance inspections, 200 & 400 hour inspections and services on trucks and equipment.
• Troubleshoots any problems with equipment and ensures damaged or defective parts get repaired.
• Completes required paperwork and submits it to the appropriate parties accurately and on time (i.e. Critical Well Checklist, fuel log report, timesheets and log books, maintenance reports, month-end expense reports, trip permits, etc).
• Promotes Safety Standards always: shop, yard, location and while traveling.
• Reports all hazards or potentially hazardous situations, accidents, incidents and injuries immediately to supervisor.
• Attends weekly Safety Meetings.
• All other duties assigned
QUALIFICATIONS
• Class A CDL with Hazmat and Tanker endorsement.
• Ability to work on call 24/7.
• Must be willing to work weekdays, weekends, and overnight travel.
• High School Diploma or equivalent
• Willingness to work in physically demanding role-ability to lift 50 lbs on a regular basis.
• Willingness to work long hours
• Ability to pass DOT physical and drug screen
• Ability to pass a background and driving record (MVR) Check
• Ability to understand and carry out routine oral and written instructions
• Ability to safely operate, maintain, and perform minor repairs on equipment, replacing hoses, minor mechanic type work on pumps, fittings, etc.
• Ability to maintain effective working relationship with other employees.
• Reliable transportation to and from work.
• Ability to Work Overtime