Peterson

Featured Employer
Aberdeen, Scotland, United Kingdom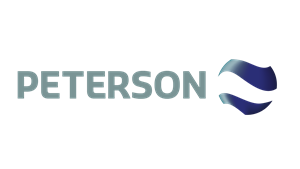 ---
CCU Controller
Reports to: CCU Supervisor
Supervises: Nil
To assist with the day-to-day operation of the busy office environment, to ensure all aspects of CCU administration are completed in line with Company and audit requirements.
Roles & responsibilities:
•Provide administrative support to the CCU department including input of data, photocopying, filing and answering the telephone.
•Tracking containers accurately the movement of our containers from our e-cargo system.
•Creating weekly and Monthly reports for our Clients
•Creating Month end reports for our Suppliers
•Preparing invoices in collaboration with our Finance Department.
•Support the safety coach with CID and RAP Cards.
•To maintain comprehensive records for client audits.
•Assist in the preparation of risk assessements
•Compile work instructions
•To participate in safety meeting.
•Comply with the company procedures.
•Comply with Level 1 of HSE Employee Responsibility and Accountability.
•Comply with Level 1 of Peterson Values & Behaviours.
Performance Measure
Performance will be reviewed against objectives set during employee appraisal process including feedback from internal customers.
•Accuracy of data and invoices
•Delivering tasks within set timescales
•Complying with company process and procedures.
Qualifications and experience

•Experience of operating a suite of MS Office applications including Outlook, Word, PowerPoint and a good working knowledge of Excel (intermediate or advanced level)
•Experience of working in a fast paced and demanding office environment
•Ability to deal with customer queries
•Ability to take messages/calls accurately and ensure that details are passed on to the appropriate person.
•General Administrative duties as required
•Core Competencies
Communication - Excellent communication and interpersonal skills, you will be able to build strong working relationships with all levels and be able to to influencing and collaborating with others the ease.**
•Customer Focus - A commitment to providing a good customer service.
•Personal Integrity - Builds trust and respect and maintains standards of honesty and integrity.
•Team Working - Ability to work within a team and on own initiative.
•Reliability - Takes responsibility for personal performance.
•Results Orientation - Striving to improve or meet a standard of excellence.
•Commitment to Safety - Takes responsibility for both their own safety and that of their colleagues.*
Specific Requirements-Competencies

•Attention to detail
•Problem Solving
Our Company
From our roots in agricultural inspections, Peterson and Control Union have been operating for nearly 100 years in the field of logistics, quality, certifications and risk management. Our in-depth knowledge and experience covers all aspects of the supply chain in many industries including agriculture, energy, forestry, sustainability and textiles.
How to Apply
Please click at 'Apply for this job' to upload your resume. For further information please contact:
Peterson offers safe, reliable and value added risk management and logistics solutions to the energy, shipping and agricultural industry globally from strategic locations. Additionally, we offer specialist activities including inspection and certification of a broad range of products. Founded in 1920, Peterson is non-stock listed and family-owned. Together with sister company Control Union we operate in over 70 countries worldwide.
Peterson operates across many different industries. From agriculture to coal and minerals and from oil and gas to biofuels and biomass, together we are One Peterson. We offer three core activities, namely quality assurance, integrated logistics and related activities. Related activities include recruitment, procurement, project and consultancy services.