Competentia US, Inc.

Featured Employer
Kenedy, Texas, United States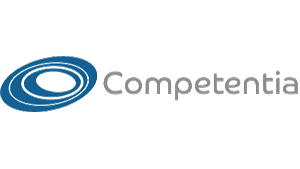 ---
Competentia seeks a Maintenance Technician for a position in Kenedy, TX:
Accountabilities:
• Supports Operations group and ensure that contract obligations and lease agreements are complied with in regards to the scheduling of Meter Test, calibration verification of the Secondary Element, inspection of the Primary Element, and Natural Gas Sampling in accordance with Measurement Policies and Procedures.
• Responsible for maintenance and repair of measurement station, and associated equipment including and not limited to EFM (Electronic Flow Meters), meter tubes, composite samplers, radio communications, PD meters, Coriolis meters, and auxiliary pressure transmitters.
• Responsible for scheduling and maintaining various types of measurement equipment as it pertains to the petroleum industry.
Required and Preferred Skills and Experience:
• Entry level, typically 0-3 years of experience.
• Provides technical and/or administrative support.
• Demonstrates the ability to learn terminology, applications and standard procedures for performing the job function.
• Performs routine, basic office/field tasks using established procedures.
Competentia is an Equal Opportunity / Affirmative Action employer. All qualified applicants will receive consideration for employment without regard to race, color, religion, sex, sexual orientation, gender identity, national origin, disability or protected veteran status, or other status protected by law or regulation. 
Competentia is more than a staffing company; we combine our long experience in the industry with a continuing commitment to innovation to provide a different level of customer service.
From the moment you begin planning your projects Competentia offers you real advantages in all areas related to staffing your teams and managing your manpower resources.
We offer strategic staffing solutions ranging from recruitment and onboarding to training, payrolling and mobilizing your human capital.
Above all we offer the expertise, experience and integrity to bring you genuine peace of mind as you manage one of the most challenging aspects of the modern technical market place.