Grupo Epalmo

Featured Employer
Lobito, Benguela Province, Angola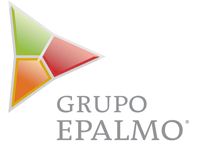 Company: Grupo Epalmo
Skills: HSE Manager / Advisor
Experience: 5 + Years
Education: Masters Degree
Location: Lobito, Benguela Province, Angola
In order to apply for this position, applicants MUST meet the following criteria. If your resume does not match these criteria, you will not be able to apply for this position.

Authorized to work in: Angola
---
Activities
1. To support and enforce the PBF Safety Culture Program and HSE Project objectives and directives.
2. To ensure that safe and ethic working practices are carried out within the activities that he is managing or interfacing with. To guarantee the compliance on his activities.
3. To ensure that state of the art, TEPA referential and local rules/laws are complied with and captured in all contractual requirements.
4. To work by anticipation.
5. With the spirit of One TOTAL values, to establish and manage his/her activities motivating his counterparts and to work diligently to meet the targets of the Projects.
6. To liaise with the packages of PBF (FPSO, SPS especially).
7. To review the engineering documentation related to topsides equipment, mainly ICSS but also instrumentation and electrical (the involvement in other disciplines as coordinator is possible).
8. To monitor the implementation of PBF documentation procedures and working practices by Contractor.
9. To contribute in PBF innovation as far as compatible with good enough approach for all activities. To seek optimization and savings all along the different phases of the project. To focus on costs without impairing QHSE objectives.
10. To comply with the HSE Training required for his position.
11. To adopt and to demonstrate an exemplary behaviour with regard to Company Ethics and "Code of Conduct" policy and HSSE rules and regulations.
12. To ensure promotion and implementation by the Construction team of the Company Ethics and "Code of Conduct" policy.
13. To be kept informed of Company Referential (CR, GS, and GM), international standards related to his area of responsibility, taking knowledge from them for application to the Project. To liaise actively with PBF HSE Leader in order to be kept informed of changes related to HSSE matters impacting his area of responsibility. To develop, as required, HSSE specific instructions at Construction Site.
14. To ensure promotion and implementation by Construction team of the Project Site HSSE plan and procedures.
15. To ensure that the Contractor is enforcing his contractual commitments, is implementing properly his Contract HSSE plan and objectives, is safely, properly and timely performing his activities as per Company specifications, design and codes. As such, he shall (or shall ensure through Yard HSE Supervisors):
- Participate to KOM with Contractor/Subcontractor with regards to HSSE matters.
- Perform routine and random HSSE inspections on a daily basis in order to monitor Contractor HSSE performance at Construction Site and ensure the follow up of corrective actions.
- Stop & report immediately to Company Site Representative and PBF HSE Leader any anomaly, violation & unsafe practice.
- Interface with relevant Construction team and Contractor's HSSE site authority on HSSE issues and on the implementation of the Company HSSE requirements.
- Attend and participate in daily meetings and Tool Box Talks.
- Participate in the regular HSSE Committee meetings & Safety Tours.
- Participate to HSSE specific audits or visits.
- Participate to HIRAs and JRAs.
- Provide regular HSSE inspection & activity reports.
- Implement in close liaison with ZINIA HSE Coordinator appropriate corrective actions.
- Participate in the implementation of Safety Campaigns and Safety Initiatives.
16. To ensure the follow-up of tracking of anomalies, incidents, accidents performed by the Contractor and maintain required HSSE indicators (KPI's) for the project activities in the relevant construction site.
17. In general: - To provide HSSE advises to the Construction team; - To analyze / resolve HSSE issues and problems encountered by Construction team; - To implement HSSE methods for the supervision of the day to day activities; - To enforce decisions/directions taken at Project Management level, as directed by PBF HSE Leader.
18. To report to Site HSE Superintendent with regards to HSSE areas of concerns, problems encountered in the implementation of HSSE both by Company Construction team and Contractor.
19. To ensure confidentiality of all the documentation issued under his area of responsibility. Context and environment PBF is the brownfield project division of Bloc 17, taking benefits of a matrix organization to manage projects from Basic Engineering to Start-up/hand-over to Block 17 Field Operation team. PBF is managing EPC contracts with major international contractors including onshore prefabrication in Angola, Offshore construction and installation in Angola (FPSO modifications, SURF, SPS, SIMOPS, high number of contractors & subcontractors) Zinia Phase 2 project consists in the development of the Zinia's UM4 / UM5 reservoirs tieback to the PAZFLOR FPSO field in order to maintain the overall production.
Accountabilities
- To develop the contractor HSE performance monitoring process
- To Monitor HSE Performance of Construction and Testing activities of the Contractor work site
- Participation in weekly HSE inspections of construction site
- Ensure the involvement of the Contractor Management in HSE activities (Management visits, meetings etc...)
- Position is to cover a 90% of time on construction activities and 10% on office work.
- Assist worksite team on deployment of Safety Culture Program.
- Adhere and promote work together spirit deployed on PBF project
Qualifications/Experience required
Professional Experience (years): 5 Experience in similar position (years): mini 5 in Oil and Gas Project Level / Diploma: Degree / Experienced in HSE
Languages: Portuguese mandatory + French or English
With 18 years of activity around the world, Grupo Epalmo, based in Porto, Portugal, is acknowledged in its own country and in the international markets for its competence, accuracy, professionalism and perseverance, being one of the major business groups experienced in Human Resources, Temporary Work, Professional Training, Consulting, Construction and Industrial Maintenance.
Grupo Epalmo has always followed a business dynamic focused on both clients and collaborators, and though mainly directed on the Energy, Industrial and Construction areas, it has been increasing its investments regarding the conquering of new and ambitious goals and markets.
Based always on a spirit of professionalism and supported by a technical and theoretical know-how, Grupo Epalmo, and its highly qualified and motivated teams, is the first to provide services with the aspiration to best serve the clients' demands, with dedication and consideration.
Operating in more than 20 countries, including Angola, we provide our teams and specialists, for operators in the international energy sector, from Oil & Gas and industrial maintenance, to nuclear and construction.
Grupo Epalmo, Headquarters;

Rua S. Lourenco 12 1 Sala 1 e 6
Apartado 1120
4446 – 909 Ermesinde – Portugal
Tel: (+351) 229 773 650
Fax: (+351) 229 733 544
For more information's and Resumes Submittals please use the following:
www.grupoepalmo.com