Oceaneering

Featured Employer
Aberdeen, United Kingdom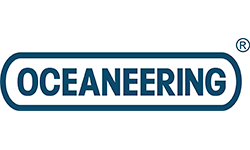 ---
Company Profile

Oceaneering is a global provider of engineered services and products, primarily to the offshore energy industry. We develop products and services for use throughout the lifecycle of an offshore oilfield, from drilling to decommissioning. We operate the world's premier fleet of work class ROVs. Additionally, we are a leader in offshore oilfield maintenance services, umbilicals, subsea hardware, and tooling. We also use applied technology expertise to serve the defense, entertainment, material handling, aerospace, science, and renewable energy industries.


Position Summary

Engineers within the consultancy team deliver the best technical solutions by utilising their experience in conducting risk assessments, investigations and studies of process plants and offshore assets encompassing piping, static equipment, structures and machinery.
The team work across Oceaneering's Global business to support customers and in partnership with customers develop winning proposals for new projects. You will proactively demonstrate the value of Oceaneering's technical offering and optimise the delivery model to make best use of Oceaneering's Global Resources and state of the art technology.
As a specialist you will initiate and deliver successful projects by utilising the very best technical resources within the Oceaneering team. Using your skills, knowledge and experience this will enable you to perform Engineering studies, detailed site investigations, undertake desktop analysis solve complex problems and develop cost effective engineered solutions.
The role will interface with both internal teams and external clients; therefore the individual must be a proficient communicator. A key focus of the role is on developing relationships with existing and new clients to grow the business.


Duties & Responsibilities

Functions

Develop an understanding of potential Projects by engaging with customers and the wider Oceaneering business.
Produce winning proposals that highlight the value of Oceaneering's technical offering and optimise the delivery model to make best use of Oceaneering's Global Resources and state of the art technology
As required perform Engineering studies, detailed site investigations, undertake desktop analysis solve complex problems and develop cost effective engineered solutions.
After determining the level of risk and where appropriate the root cause, you will assess/manage risks and develop an effective solution. As a specialist you will provide guidance on process-related, operational and other common excitation sources.
Communicate effectively with customers and other stakeholders at all stages of the project.
Complete summary reportage and complete all other reportage required for project to exceed customer's expectations.
Implement effective Project Management procedures and control all commercial aspects of projects.
Seek out mentoring and support from other team members.
Continually support the development of Oceaneering's technical services, procedures and technology. Contribute to technical papers and articles for publication in journals and technical publications. Attend conferences and seminars and support technical presentations.


Skills and Experience
Core Skills
Experience in a relevant consultancy Engineering role
Knowledge of at least one focus area and a broader understanding of the following - Piping/Structures, Piping and Structural Vibration, Fatigue, Static Equipment, Rotating Machinery, Acoustics, Instrumentation, Risk & Reliability, Plant Performance and RBI.
For the Dynamic Engineering specialism experience in using vibration/dynamic measurement equipment including transducers, analysers and associated software. Desirable (not essential) - Experience of using software simulation (PSA, FEA, CFD, Acoustic, Surge analysis etc).
Knowledge and experience of implementing best practice guidelines (e.g. Energy Institute AVIFF Guidelines)
Knowledge of damage mechanisms and how to assess, prevent and determine mitigation measures
Excellent verbal and written communication skills
Proactive self-starter with a dedication to excellence
Advanced literacy in MS Office and Engineering Software packages
For the Dynamic Engineering specialism you should be experienced in all aspects of using vibration/dynamic measurement equipment including transducers, analysers and associated software. Experience of using software simulation (PSA, FEA, CFD, acoustic, surge analysis etc).
Business Development
Develop bids and proposals in support of operations for the Engineering Consultancy Business
Support relationships with key clients to influence decisions and demonstrate Oceaneering's capabilities
Support Oceaneering Integrity Management staff attending trade shows, conferences, professional meetings, and industry forums
Support the sales function in development and delivery of marketing to prospective clients
General
Local and international travel as required including presence at off and on-shore worksites as required.
The list of job duties is not exclusive or exhaustive and the post holder will be required to undertake tasks that may reasonably be expected within the scope of the post
Assist with any other duties as and when required
Undertake specific projects as instructed by management
Safety
Ensure that the Safety policies and procedures are understood and adhered to so far as is reasonably practicable in order to ensure a safe working environment
Promote a strong HSE culture at all times
Ensure that personnel identify with and achieve, the necessary Health and Safety performance standards associated with the relative risks to personnel and plant in their environment and daily work
Ensure that business and HSE risk implications of integrity issues are clearly identified and assessed for consideration within the Oceaneering Integrity Management Team and communicated to the Client
Other
Carry out work in accordance with the Company Health, Safety, Environmental and Quality Systems
Perform the assigned tasks with due diligence regarding the Integrated Management Systems on the Company
Eliminate waste of whatever form, to suggest the use of more environmentally friendly substances and practices and contribute to the continuous improvement of the environment
Supervisory Responsibilities
This position may have direct supervisory responsibilities of support staff/sub-contractors during site based phases of Projects.


Qualifications

REQUIRED
BSc/BEng / MEng Mechanical Engineering/Aeronautical Engineering or Chemical Engineering/Acoustics/Physics/Metallurgy Related Degrees (Chartered status preferred or at least working towards)
Note: lesser qualifications may be accepted provided exceptional experience can be demonstrated (e.g. ONC or HNC or NVQ Level 4 in a suitable engineering subject - Mechanical, Materials, Chemical, Engineering Science)
Experience of working in an Engineering Consultancy environment in a client facing role and managing engineering projects
Experience in financial control and delivering to budget
Familiar with QA/QC systems and procedures, service quality, and managing customer satisfaction
DESIRED
Minimum 3 years experience of effectively leading projects and teams
Experience of delivering Engineering Consultancy Projects services across multiple disciplines in the Oil and Gas Industry
Previous experience of working Globally
Safety and Integrity

Strives to create a safe workplace and to protect the environment
Operates in accordance with Company business conduct policies
Is honest, fair and trustworthy in all activities and relationships
Adheres to the highest standards of business ethics
Encourages others to raise concerns

Vision and Leadership

Creates clear, simple reality-based customer-focused strategy and goals
Builds trust and commitment though candid communication
Energizes and excites others; Is passionate about The Business and The Company
Strong focus on winning
Has passion to exceed customer expectations

Accountability

Makes and meets commitments
Accepts responsibility and to be held accountable
Has a passion for excellence and a focus on execution
Works within approved budget; Develops and implements cost saving measures

Teamwork and Respect

Promotes teamwork. Open to new ideas
Participates openly and constructively without alienating others
Has a global perspective and breaks through "turf" issues
Collaborative, works for the good of the team
Seeks out best practices and puts them to use
Treats others with respect and candour
Builds positive work relationships and shares knowledge and encourages the development of others
Drives standardization and simplification
Working Conditions
The position is considered to be a mixture of onshore/offshore site work and office work. During the period spent in the office this may be in an open place office with access by stairs and lifts.
There will be a requirement to regularly go offshore by helicopter/ship to floating structures/fixed platforms. This will require typical offshore PPE and inspection type activities requiring confined space entry (CSE).
There will be a requirement to go to an onshore location to perform the same duties as above.
Offshore and Onshore work may also be characterised as living, working and sleeping on oil and gas production facilities with PPE and permit to work restrictions outdoors, over/near water, exposed to all weather conditions or inside exposed to high noise levels, extremely bright or inadequate lighting, cramped work spaces and getting into awkward positions.
Physical Activity/Requirements

The physical demands described here are representative of those that must be met by an employee to successfully perform the essential functions of this job. Reasonable accommodations may be made to enable individuals with disabilities to perform the essential functions.
This position is considered LIGHT work.
Oceaneering pushes the frontiers of deep water, space and motion entertainment environments to execute with new, leading-edge connections to solve tomorrow's challenges, today.
As the trusted subsea connection specialist, our experience combined with the depth and breadth of our portfolio of technologies allows us to engineer solutions for the most complex subsea challenges. From routine to extreme, our integrated products, services, and innovative solutions safely de-risk operational systems, increase reliability, and enable a lower total cost of ownership.
We are connecting what's needed with what's next as the world's largest ROV operator and the leading ROV provider to the oil and gas industry with over 300 systems operating worldwide. With our safety-focused and innovative approach, we responsively and decisively react to subsea challenges while providing solutions swiftly and efficiently.
Oceaneering is ranked in the Oilfield Services Top 10 in Rigzone's 2019 Ideal Employer Rankings - find out more here.