Marathon Oil

Featured Employer
Houston, Texas, United States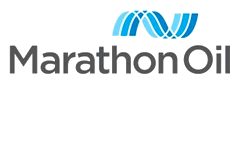 ---
Marathon Oil Company is looking for an experienced HES Professional for our Houston location as part of our Eagle Ford shale resource play. The successful candidate will be charged with providing environmental support to assist the Asset Team in complying with federal, state and local environmental regulations. The candidate will work closely with management, operations and other HES professionals to clearly define environmental issues and develop cost-effective solutions. The HES professional must be able to effectively interact with agency representatives to secure permits and resolve compliance issues and maintain Marathons reputation as a Safe, Clean and Responsible operator.

Responsibilities:
Advises Asset Leadership, production, construction and maintenance, operations support, and engineering personnel regarding environmental requirements and their specific responsibilities.
Provides training and technical assistance as needed.
Understands, interprets, and implements Federal and State air regulations and Marathon Corporate programs.
Implements internal compliance procedures for the Federal and State programs including Title V Permitting, NSPS OOOO, Subpart W Green House Gas reporting, NESHAPS, LDAR, etc.
Prepares air permit applications and negotiates with regulating agencies on air permit conditions.
Monitors compliance and prepares routine reports and emergency notifications.
Works with agencies on routine inspections and action items.
Manages air permitting projects conducted by third party vendors including bid proposals, work orders, and field supervision of contractors.
Monitors implementation of the environmental programs through audits and advises Asset Leadership on actions to improve implementation and compliance.
Develops environmental training materials and programs for operations personnel on environmental issues such as air, waste management and SPCC for HES&S meetings.
Provides technical support to operations personnel during Management of Change (MOC) evaluations using the MOC evaluation checklist, design reviews and pre-startup safety reviews.
Participates in Asset Process Hazards Analysis (PHA) activities.
Maintains familiarity with Asset's emergency response plans and incident command system. Acts as Environmental Lead in the Asset's incident command structure.
Provide technical support for remediation work including approvals, operational notifications, reporting of soil disturbances or discoveries, removal of pits or production equipment, etc.

Requirements:
Bachelors Degree in Engineering, Science or related field
2 years of HES experience
Microsoft Office, Advanced Excel and PowerPoint with presentation experience
Advanced Excel
Travel within the Eagle Ford region

Preferred:
Environmental Engineering
Environmental compliance, program implementation, and risk identification
Project management skills

Marathon Oil Corporation (NYSE: MRO) is an independent oil and natural gas exploration and production company based in Houston, Texas. With a material position in four of the best oil-rich U.S. resource plays in different stages of development, we offer a variety of career opportunities, whether you're a recent college graduate or an experienced professional. You'll have the tools to develop and refine the skills and knowledge you need to succeed.

Marathon Oil Company will take the necessary action to ensure that applicants are treated without regard to their race, color, religion, sex, age, disability, national origin, sexual orientation, genetic information, veteran status or other protected status under applicable employment law.

If you are a current Marathon employee please use the ERP website to submit referrals.

Posting Notes: || Houston || TX || United States (US) || Not Applicable; SF:DI; SF:GH; SF:LI; SF:MN; SF:RZ || Health, Environment, Safety and Security || Not Applicable || || 29873 ||
Marathon Oil – Where You Can Make A Difference
Marathon Oil became an independent E&P company on July 1, 2011. Based in Houston, we're focused on the most significant oil-rich resource plays in the U.S. -- the Eagle Ford in Texas, Permian in New Mexico, STACK and SCOOP in Oklahoma, and the Bakken in North Dakota. We also have international operations in Europe and Africa. While we feel like a start-up in many ways, our roots go back 130 years to our company's formation in 1887. Our stock trades on the New York Stock Exchange under the ticker symbol MRO.
We're on a transformative path, with a variety of exceptional opportunities for people who are up to the challenge. If that's you – if you're seeking a challenge and ready to make a difference – you could be the right fit to help drive our future. Our U.S. exploration and development assets offer energy professionals exposure to projects from early-stage evaluation through production. Our producing international assets provide a broader perspective on the world's energy challenges.
We have more than just opportunity to offer. We're invested in equipping our people for an entire career – from advancing technical skills through to developing the leadership behaviors and skills that will take our business forward. Our competitive compensation and benefits package goes beyond the basics to include a wellness program, self-funded (with company match) and company-funded retirement plans, flexible hours in some positions and tuition reimbursement. Grow your career with us.
Marathon Oil is ranked in the Global Top 30 in Rigzone's Ideal Employer Rankings - find out more here.